"We could always put the TV on?"
My flatmate posed this question one evening with the enthusiasm of someone who'd just missed their train. We had exhausted the offerings of online streaming services, and so the only option was to return to what BBC Three controller Fiona Campbell has called "traditional television". 
Naturally, we did this while both staring at the smaller screens in our hands, making the occasional comment on what we were seeing on those. After all, we're both Gen Z-ers, we should hate to disappoint.
Our late-night musings didn't exist in the vacuum of our flat. According to Ofcom, the UK communications regulator, the youth now watches online. In 2017, 36 per cent of time spent watching video content by 16 to 34-year-olds was on live TV and only 11 per cent was on demand. By 2020, that had dropped to 20 per cent with on-demand watching rising to 32 per cent.
Despite this, today BBC Three returns to our TVs. Along with its target audience, the channel moved online in 2016 which was seen by many in the industry as a big step forward in a shift from live broadcasting to streaming content on-demand. This hasn't, however, hindered the channel's success. 
The TV adaptation of Sally Rooney's Normal People is as synonymous with the first lockdown as trips to Barnard Castle and, with hindsight, parties at Downing Street. Since launching online in April 2020, the breakout drama racked up 62.7M views making it the BBC's most-streamed series of 2020 and helping iPlayer into a record-breaking year. 
If the same popular content can now be scheduled then the youth may swap online streaming for their household gogglebox. After all, if ITV2 can achieve it with Love Island, which scored a record 2.8 million viewers for its series finale last year, why can't the Beeb? 
Besides, some of the youth may watch online, but not all. A recent study from the University of Cambridge said that "digital exclusion is another facet of the deep inequalities which run through the social fabric of the UK". This has only been worsened by the pandemic. As Campbell said on Radio 5 Live, 11 per cent of UK households do not have access to a stable internet connection. 
With an £80 million budget, the channel's raison d'être is to now show young local audiences their lives on screen. From nail bars in Liverpool in Angels of the North to tractors in Northern Ireland in The Fast and the Farmer-ish, these shows will portray "the real world of where you live," says Campbell. If they then do well, backed up by iPlayer, they can excell at a national level as well as regional. BBC Three, a channel for the people. 
I was part of the generation that came of age with BBC Three. Jack Whitehall's Bad Education reeled off my tongue with ease and at any given moment I'd delight in informing you of the latest misadventures of Viva, Amber, Holli and Saz from Some Girls. 
Then there was Snog Marry Avoid? The "makeunder" show with slightly questionable values taught me, apparently, all a 16-year-old girl needed to know to be equipped to embark out into the world; the quickest way to dry your nail polish (dipping your newly painted fingertips into a sink of cold water for a minute), how to remove body glitter (double-sided sellotape) and speedy ironing hacks (hanging up your clothes in the shower to allow the steam to magically wash any creases away). 
It was my teenage equivalent of a somewhat cultural education. After six years, we've grown up but, boasting evolved and diverse new programmes so has BBC Three. I'll admit I'm happy to join the hype of the channel's return, even with its new luminous green logo.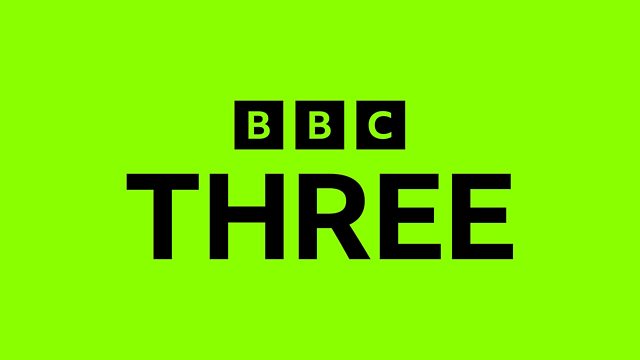 Charlotte Moore, the BBC's chief content officer, said BBC Three would deliver "exciting, groundbreaking content". Indeed it does. Off the back of the global success of the Drag Race franchise, RuPaul's Drag Race UK vs the World airs tonight with special guest judge Sporty Spice herself, Mel C. Following this is Lazy Susan, a new sketch show from This Country's Celeste Dring and The Mash Report's Freya Parker.
Scheduling then hits a slight content funk. 80 per cent of the first week back on air is repeats and Saturday's plan to lure young viewers in is two back to back re-runs of EastEnders. 
Unfiltered, unapologetic and extraordinary, this is how Campbell has hailed the content of the channel's return. Time will tell if some other adjectives are more suitable. 
But first, BBC Radio 1's Clara Amfo and Greg James welcome BBC Three into the new era with a jam-packed launch party, featuring faces from Drag Race UK, The Rap Game and new drama Mood. Adding to the excitement is the promise of Hollywood stars popping by for "a bar snack or two". 
But Sue Gray can rest easy, it seems unlikely cheese and wine will be on this party's refreshments of choice. Ofcom will be handling any reports from here on out.
Most popular