It's a plan that will have been formed in thousands upon thousands of young minds during the pandemic: Once all the restrictions are lifted, let's head to Amsterdam and blow off some steam.
But those tourists whose itineraries include a few joints in a coffee shop, followed by a gawp at the red-light district may feel a bit less welcome than before. The place that's long been regarded as Europe's sin city is in the middle of a debate about its future, with politicians ready to decide later this year on measures to limit both sex and drugs tourism in the dense and overcrowded city centre.
"On moral vacation as well," is how Amsterdam's mayor, Femke Halsema, recently characterised many of the tourists who head for De Wallen, the network of alleys populated by prostitutes who advertise the services behind windows or glass doors.
Halsema, a former leader of the leftwing Green Party, was answering questions at a city council committee meeting this month as she made the case for a new 'erotic centre' on the city's outskirts to replace some of the windows in the red-light district.
She faces opposition: Locals in the outlying areas earmarked for possible development and among some sex worker organisations.
In parallel, the city is considering proposals to effectively nullify Amsterdam's other controversial tourist draw; limiting access to cannabis-selling coffee shops to Dutch residents only.
Again, there is opposition – from long-established coffee shops, naturally, but also many who believe the move will merely more cannabis use into criminal street trade, just as other countries, including neighbouring Germany, are seriously considering legalisation.
---
Halsema, four years into her six-year term as mayor, is in favour of both measures. Her vision for a new Amsterdam is to displace the enormous throngs of stag and hen dos, and other large gangs of younger tourists seeking hedonistic thrills, with quieter groups of older visitors more interested in the city's manifest cultural offerings; from its art galleries and museums to its unique network of canalside strolls.
The other argument that they advance both in favour of shrinking the cannabis trade in the city and controlling prostitution is the link to organised crime that even partial legalisation has not eliminated.
The argument over Amsterdam's future is deeply divisive in the city.
"It's stigmatising tourists in order to highlight their policy objectives of 'high-value tourism'," says criminologist Ton Nabben. "I don't see coffee shop visitors as low-value tourism. People from all backgrounds visit the coffee shops."
As for the young party tourists, he says Amsterdam will always be on the bucket list of great European cities to visit. "It seems unlikely to me that if you deny them access to the coffee shops they'll stop coming. That's a gross misjudgement of youth culture." Nabben's idea of how to discourage tourists from coming? "Maybe if you change the city's name."
---
The area that is now the red-light district has been a place of business for sex workers since the 16th century.
Intermittent attempts over the centuries to stamp out prostitution or redirect it from the city centre have all failed.
The city's most recent previous attempt, begun in 2008, aimed to buy parts of the area to counter the sex trade and its illegal aspects, mainly human trafficking. A 2018 report concluded that this has largely failed as, "criminal activity is mutable and covert and therefore it has not been possible to get a real grip on it."
Apart from reducing party tourism and countering criminal networks, the city authorities emphasise the overarching priorities of improving sex workers' conditions and countering human trafficking.
Halsema acknowledges that completely stamping out illegality has always been unrealistic.
"Illegal sex work will always happen, however hard we try to fight it. Many illegal sex workers are also hesitant to become legal," she admitted.
But she added that better regulation and forcing the sex trade away from Amsterdam's historic centre by creating a controlled zone for sex workers in the suburbs was realistic.
Metje Blaak is a former sex worker and former spokeswoman for a support group for prostitutes in Amsterdam, The Red Thread. She used to work in the red-light district and looks back fondly on her time there. "It was the best job in the world," she says. "The clients were friendly, you earned money, had fun, nice colleagues. That has changed so much for the worse in recent years. It's disappeared and it will never come back."
Blaak blames successive city administrations for letting the working conditions in the Red Light District deteriorate – intentionally, she suspects.
"They let it get out of hand and it has really become very bad, to the point where they say it has to disappear. I saw years ago that it was a kind of trick."
Despite what she says is a decline in Blaak says that most workers still prefer it to the alternative. "The women prefer a job in a window; it's open," she says. Survey after survey confirms that sex workers themselves prefer to stay in De Wallen.
Blaak foresees the end of open and visible prostitution in the city and predicts this will encourage, rather than limit, illegal practices. "The city is letting it [the red-light district] die a slow death and that's very bad for the women," she said.
---
Concerns about encouraging illegality rather than countering it, also surround proposals to ban tourists from coffee shops. Nabben, the criminologist says it will, "immediately create an illegal market; street dealers as well as illegal deliveries. Social media has made it really easy to link buyers to sellers."
The Dutch coffee shop owners' association resists the idea of excessive pressure of tourists on Amsterdam's historic centre.
Spokesman Joachim Helms says: "We're also interested in a balanced economy that doesn't completely rely on tourism." But he doesn't accept that banning tourists from coffee shops will effect that change.
In a battle of surveys, a report for the municipality claims that 57% of visitors include the coffee shops as a reason for coming to Amsterdam.
Helms counters with a yet-to-be published report commissioned by the coffee shop owners' association that found that just 7% of visitors would stay away if they could no longer enter coffee shops. Signficantly, 45% said they'd still come but get their cannabis some other way, supporting claims the ban would merely increase illegal street trade.
Other Dutch cities have experimented with banning tourists from coffee shops, with mixed results. In the cities where it has worked, says Nabben, local police first got more money and then more reinforcements in order to counter the street trade.
Attitudes to law enforcement is itself a subject of great controversy in the Netherlands. A laissez-faire attitude to strict application of drug and prostitution laws has been a reality since the 1960s.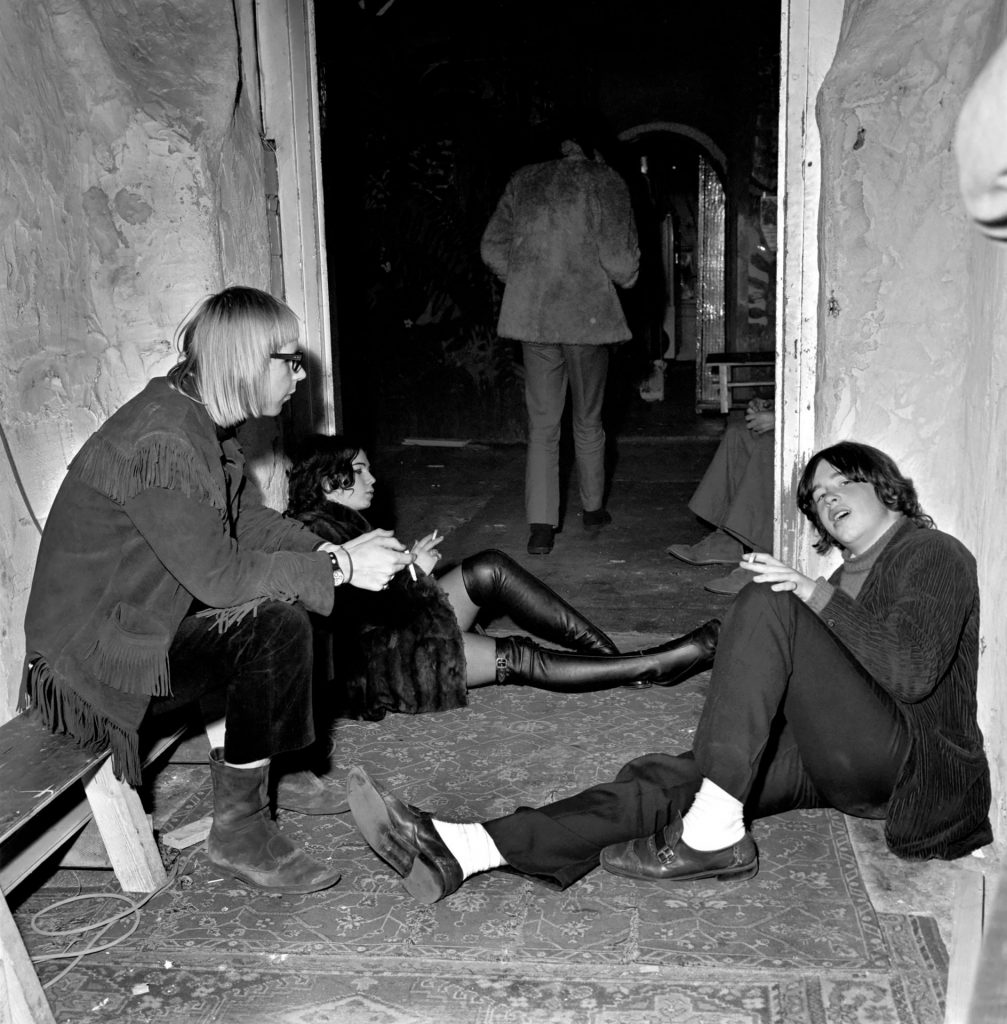 Cannabis sales and possession still operate in a grey area. Small quantities, up to 5 grams, are officially allowed, even though not completely decriminalised. Growing and the wholesale trade are forbidden, creating what is colloquially called the illegal backdoor.
Prostitution is similarly operating between legality and illegality and rules differ from city to city. In Amsterdam, sex businesses need a license and sex work is only allowed above the age of 21. Brothels and window prostitution are allowed but many cities have limited or eliminated either or both. Street prostitution is illegal but has been tolerated in some parts over the years. #
In all this, enforcement often seems to be led more by the reality on the street than by the aspiration of the policymakers.
Resources have been a major issue, especially with deep cuts to the number of police officers and budgets since the 2008 financial crisis. In Amsterdam, there's no realistic prospect of significantly more police on the street to counter an expected increase in street trade if tourists are banned from coffee shops.
"We won't be getting more police officers. As far as enforcement goes, we can increase that temporarily but it's not the solution if the problem doesn't abate because of changes in the market for cannabis," says a spokesman for Halsema, adding that the municipality's solution is to "shrink the market by making it more local." Merely making public statements to discourage tourists from coming just to use cannabis and visit the red light district, is itself part of the city's approach, he acknowledges.
It's a strategy that has not gone unnoticed by Helms of the coffee shop owners' association. "Every time the mayor says that she's planning to close coffee shops to tourists, it gets reported in the foreign media." This often leads to inquiries from prospective visitors if they can still visit the shops. For now, says Helms, "we say you're still very welcome here."