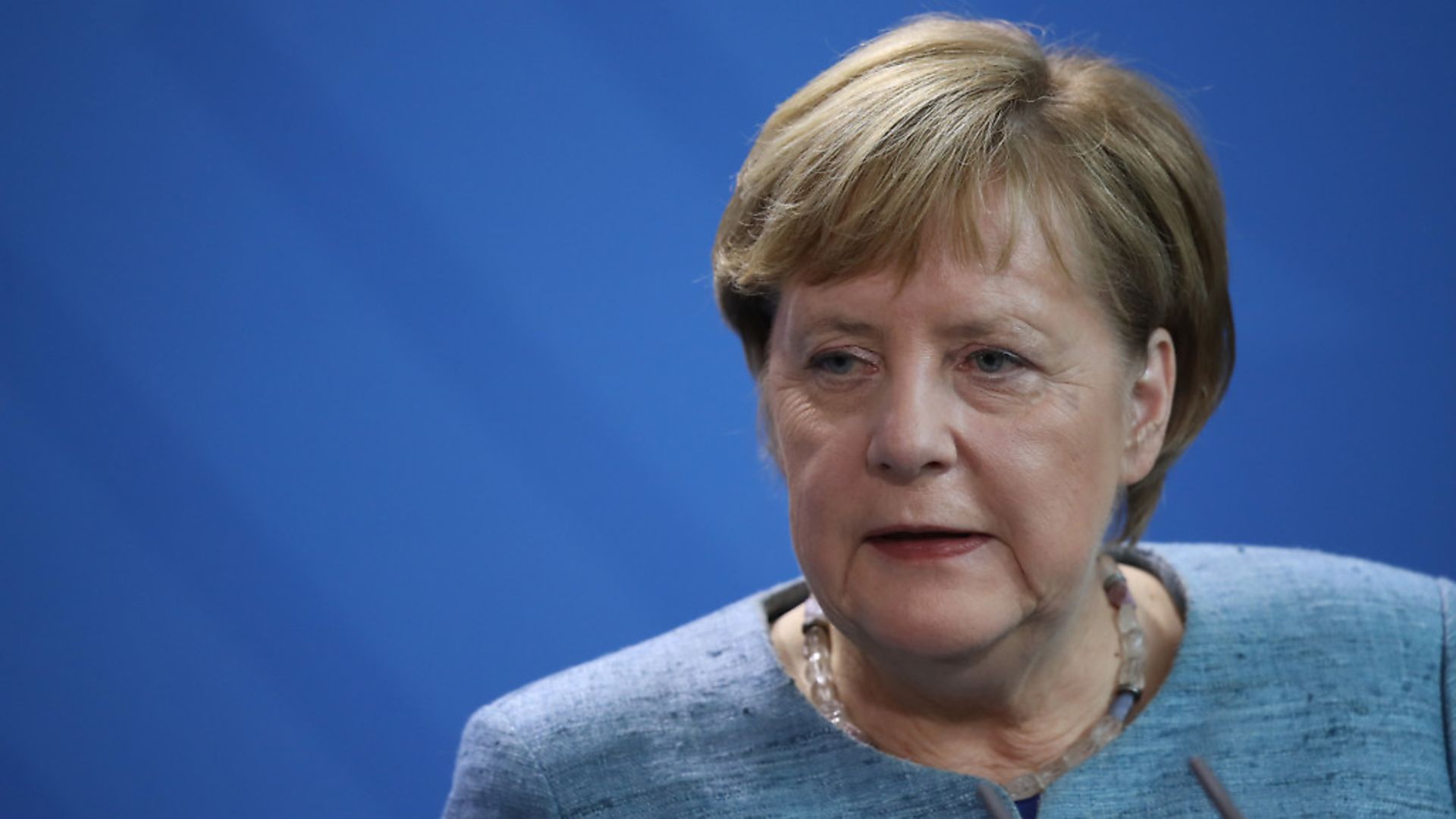 Angela Merkel teddy bears have gone on sale in Germany as she prepares to step down as the country's chancellor.
The luxury bears have a Mutti-style wig, blazer and necklace and their paws are posed in the famous 'Merkel rhombus'.
The limited edition of 500 bears cost 189 euros (£161) each and the chancellor has been gifted number 16 to mark her 16-year spell in the Bundeskanzleramt.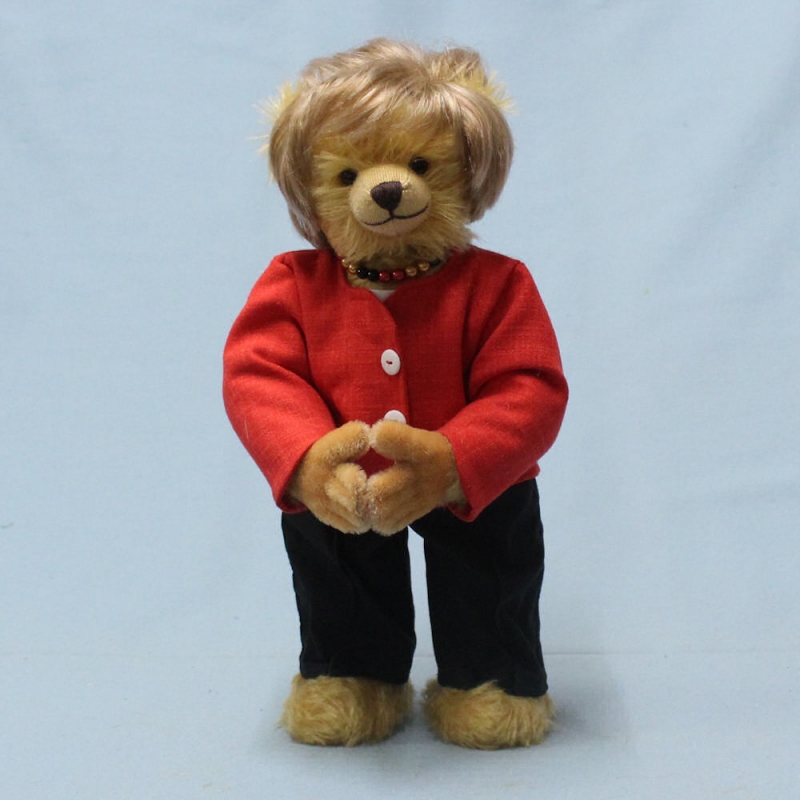 ---
France's education minister has warned teachers to be vigilant over a bizarre social media trend encouraging the bullying of children born in the year 2010.
Videos telling older students to mock "uncool" 10- and 11-year-olds have appeared on social platform TikTok with the hashtag #anti2010.
One pupil from Lille said: "The older kids keep telling us 2010s are going to get hit and insulted when we go to school on Monday because of videos on TikTok."
---
Patients at Mälar Hospital in Eskilstuna, Sweden, were alarmed when a bull moose jumped in through a window and began wandering around.
Witness Ulla-Britt Andersson saw the animal crash through the window of the orthopaedic ward while she was on a bus passing the hospital. She said: "It was so unreal. When I got off the bus and told the people at the hospital pharmacy what I had seen, they said 'what have you been taking?'"
The moose was spotted in the hospital's reception and then seen standing completely still in a waiting room. Sadly, vets who were called to the scene had to put the animal down because of its injuries.
---
Dutch police who arrested a fugitive Sicilian mafia godfather on the run for 28 years had to release him when the man they were holding was discovered to be a British Formula 1 enthusiast with a thick Scouse accent.
The man, named only as Mark L, was apprehended by armed police while having dinner with his son at a restaurant in Den Haag, blindfolded and taken to a maximum-security prison. His lawyer said Mark had been in the country to watch the Dutch Grand Prix and was "more than surprised" when asked to confess that he was Messina Denaro, aka Diabolik, who is suspected of several murders and once boasted he had "killed enough people to fill a small cemetery".
Dutch police appeared to blame the mix-up on their Italian counterparts, saying: "If they say 'arrest this person,' we arrest that person."
---
Two suspected cannabis farmers in Losice, Poland told police they had no idea what the 12 bushy marijuana plants in their barn actually were and had been using the leaves to feed to their chickens.
The couple were arrested by chance after officers searched their grounds while looking for a missing person.
They now face up to three years in prison each after police discovered 1,200 grams of dried leaves on their property, worth over 10,000 euros – not exactly chicken feed.
---
The world's tallest nation – the Dutch – are getting shorter.
Research shows that after a century of height increases, women born in the Netherlands in 2001 were on average 1.4 centimetre shorter than their 1980 counterparts, while men were 1 centimetre smaller.
While some of the decrease is related to increased immigration from shorter population groups, growth also tapered off for individuals whose parents were both born in the Netherlands.
---
A luckless pedestrian in Luneburg, northern Germany was hospitalised after the paving slabs beneath his feet gave way, sending him on a five-metre plunge underground.
Police said days of heavy rain had loosened the ground beneath the slabs. The 39-year-old man is being treated for a suspected broken leg after being rescued by firefighters.