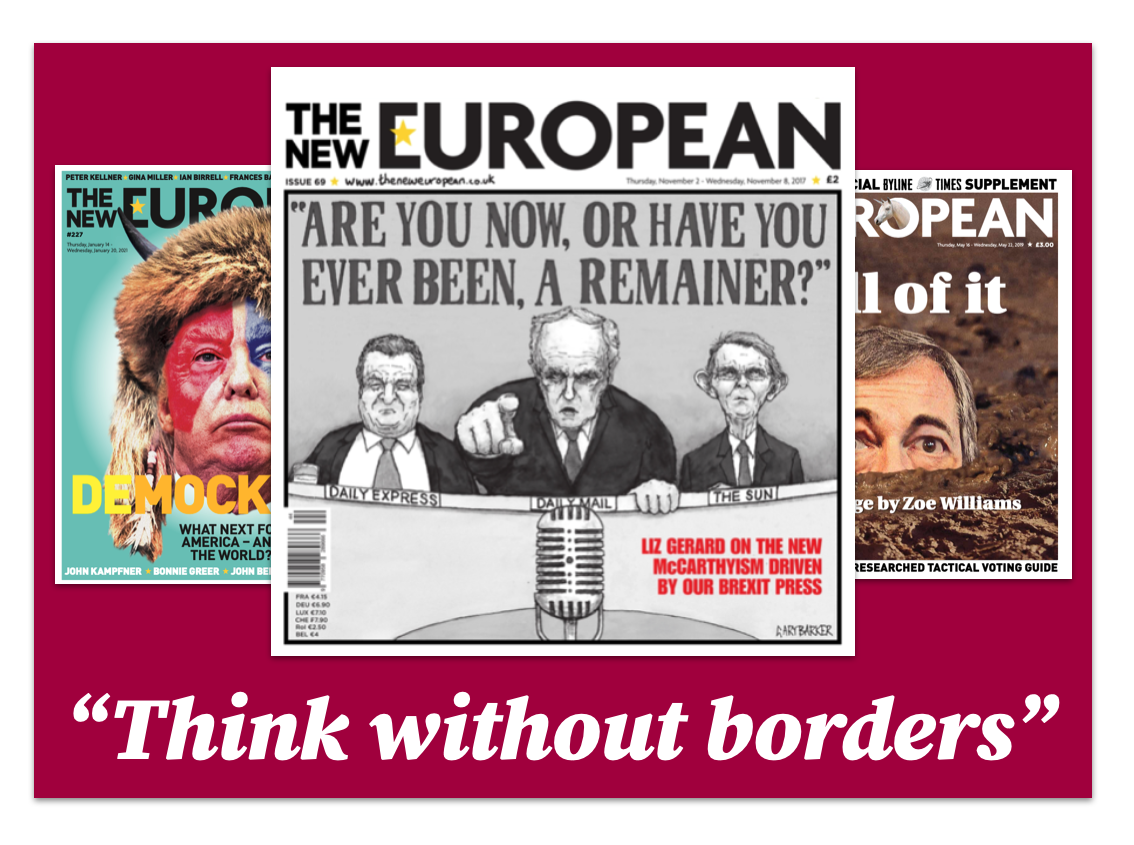 Dear subscriber, or (I hope) soon-to-be-subscriber, welcome!
After five years of publishing, The New European finally has a website we feel is true to values of our weekly newspaper; easy on the eye; provocative and curious by nature … and unapologetic in presenting a forward-looking and positive view of Europe, one that is so at odds with the UK's increasingly corrosive and nationalistic mainstream press.
We've tried to keep it simple, and reflective of the mainstays of our newspaper; in-depth analysis both political and cultural from people who write with wit and expertise. You won't find the seemingly obligatory hot-takes on whatever has just set Twitter ablaze. The world is already too full of that.
Instead, we will pursue our own agenda – always trying to surprise you as well as inform. Sometimes The New European may seem a little idiosyncratic. I certainly hope so.
Our new motto is Think Without Borders. This is not an instruction (you certainly don't need telling how to think) but a philosophy underpinning our journalism.
This new site will be free to access for a few weeks, after which point we will ask regular visitors to support us by becoming members of The New European and ensuring that the flame of pro-Europeanism continues to burn brightly, especially in the darkest of times when it is needed most.
If you want to subscribe, either to this new digital platform or our award-winning newspaper published every Thursday, or both, please click the SUBSCRIBE link at the top of your screen. If you want to simply chip in and help sustain The New European's journalism, you can also become a patron of The New European here.
Matt Kelly, founder and Editor-In-Chief
Most popular