For more than two decades Arsène Wenger managed Arsenal FC, presiding over considerable off-field development and on-field success.
Plenty of titles and trophies, a new stadium, the club becoming a global brand, many great players whose names will never be forgotten by Arsenal fans, and the remarkable feat of going an entire season without a single defeat – the 'Invincibles' of 2003/4.
Wenger became a big part of British national life, respected not just for his football acumen, but for his values, his intellect and a certain erudition and sophistication not always associated with football coaches. Not since Sacha Distel and Maurice Chevalier had there been a Frenchman with so many admirers in England.
He has never been too worried about popularity, which helps explain why he could maintain his dignity – his critics called it stubbornness – when dealing with what became known as the 'Wenger Out' brigade. But when they finally got their way, and it all came to an end shortly after his last home game against Burnley in May 2018, at the Emirates Stadium which had been in so many ways his creation, friends worried what would lie ahead. For though he has some interests outside the game, he is truly obsessed with football.
Not long after his departure, I had the pleasure of a private lunch with him and the former Arsenal vice-chairman David Dein, the man who brought Wenger to Arsenal from Japan, at Wenger's favourite North London restaurant. We talked books, culture and politics. But we also talked football.
A lot. The passion was undimmed, the obsession as strong as ever.
It still is, as I discovered again in this recent conversation about how he has adapted to life post-management, and his ideas for football in the future. As he admits, it was a dreadful wrench to lose the rhythm of the life of the manager of one of the biggest clubs in the world. But though we may never see him on the touchline again, he was never going to be lost to football entirely.
Now an adviser to FIFA, he is charged with coming up with ideas to modernise and improve the game around the world. And as with his time as manager, as you shall see, he is not afraid of controversial decisions.
Our latest exchanges took place shortly after Cristiano Ronaldo dramatically rejoined his old club, so I began with a very obvious question to a man even more closely associated with Arsenal than Ronaldo is with Manchester United…
Alastair Campbell: So we have just had Cristiano Ronaldo going back to Manchester United. What about Arsène Wenger going back to Arsenal?
Arsène Wenger: (laughs) Ronaldo is 36. I am 71.
AC: You're young at heart, fit, still passionate about football. Can you not face going back to all the stress?
AW: No. I can live with stress, but that was then, another period in my life. I gave the best years of my life to the club, we had a lot of success, built a fantastic stadium, developed some fabulous players, great teams, and I left the club in a good place.
AC: They could do with you. They are struggling to get their season going.
AW: They have had a tough start to the season, it's true, but there is a lot of potential there. They get a lot of criticism, that goes with the territory, but I will never add to it. It is hard for me because anything I say will be used, and I am now just a fan. I want them to do well.
AC: How hard was it for you when you left (on May 14, 2018)?
AW: It was really hard. Football is my life. I had been working non-stop at the top level for 37 years, 22 years at Arsenal. Twenty-two years is a long time, and suddenly it stops. Your life has been focused on going to the training ground, the one I developed, day after day, it was where I did most of my work, then all that stops. And matchdays, they have been the rhythm of your life, it is like a drug, and that stops too. Saturday comes and you are at home, watching the TV, nothing to do. That was a challenge at first. But I always try to look forward, and not for one second did I lose my love of football, so I kept watching games, to see how the teams react and develop, see how coaches operate. I had offers to do lots of things, and I was confident eventually the right thing would come.
AC: Do you take any pride or satisfaction at all in thinking that those who wanted 'Wenger Out' might now be rueing what they wished for, that you have proved to be such a hard act to follow?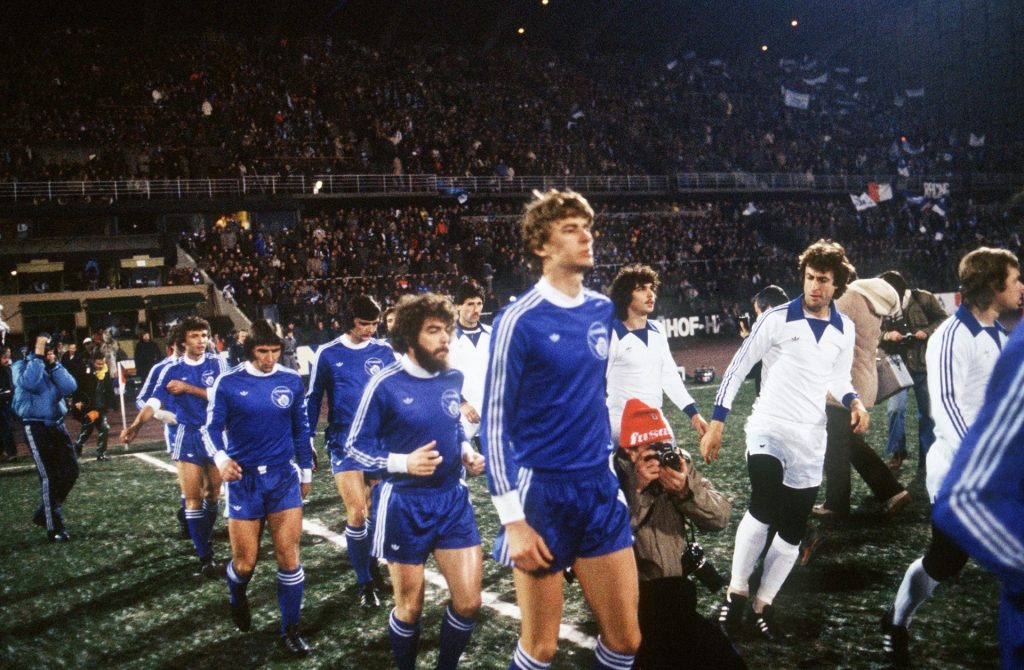 AW: No. I want the club to do well. Arsenal was such a big part of my life for so long, I will always want them to do well.
AC: So the 'right thing that came along' is your new role advising FIFA. How do you define it?
AW: I see my role as trying to make football better around the world, so there is a lot of work to do. I think football has become more and more important in our societies, and I am looking at how we develop younger players better, I am looking at possible changes to the structure of competitions, and also better rules, to keep improving the game even more as a spectacle.
AC: Like scrapping throw-ins?
AW: That is something I think could improve the game. When the ball goes out for a throw-in, it should be an advantage to the team that has the throw-in, but it does not always work out like that. Essentially you have one fewer player on the pitch as you put the ball back in, the other team has learned how to make it difficult to gain an advantage. So why not allow the player to get the ball back into the field of play however they like, kick it, dribble it themselves? Same for free kicks. If a player if brought down by a foul, the game could quicken if he could just put the ball down, and go again.
AC: You're also looking at offside rules, especially in the light of VAR. How do you think it has been working out?
AW: I support the use of technology to help referees but we need to give a greater benefit of the doubt to the forwards. There are experiments going on in China and America, where essentially, if there is any part of the forward's body being played onside by a defender, we deem them onside. If that change came to the Premier League, we would see a halving in the number of offsides, from four per game, to two. That means more continuity, more spectacle, more goals.
AC: Perhaps your most radical proposal is that we have a World Cup every two years, rather than every four, as now. How does that fit with the constant complaint that the top players play too much already?
AW: This would lead to them playing fewer internationals. The qualifying would become more streamlined. Rather than having international breaks dotted throughout the season, you would have blocks, say the whole of October, and most of March, and you would have the qualifying games played intensely during that time. You would end up playing six qualifying games, maybe seven if there is a play-off, so far fewer than now with all the home and away group stages, and other tournaments. What do people want to see? Big games that really matter, real competition. So for Europe, it would be Euros and World Cup.
AC: How soon could you make the change?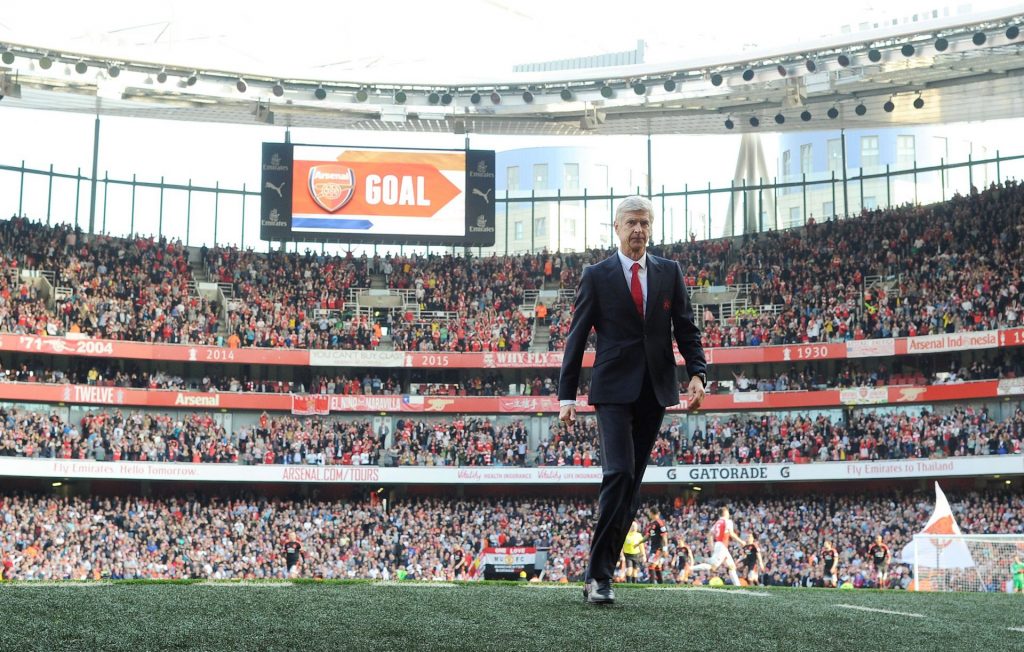 AW: 2028 would be the earliest. 2022 is Qatar. 2026 is America, Canada and Mexico. So 2028 maybe. The final decision is likely to be made in December this year. I can only recommend. I don't decide.
AC: You would have to synchronise that rhythm to the national game all around the world.
AW: Yes, but it can be done. We will be giving more countries the chance for real meaningful competition. There are more than 100 countries who have never been to a major tournament finals. If you are born in Berlin or London you have a better chance than if you are born in Yaounde or Hanoi. I want to change that, to give a chance to talent wherever it is.
AC: But ultimately there are very few countries who can win a major tournament.
AW: It depends on how they develop. Look at Croatia. A country of four million people – that is two million less than the number of people who play football in Germany. Yet Croatia have become a real football force, reached a World Cup Final.
AC: How do you see England at the moment? Do you think they missed their chance of a major tournament in losing to Italy in the Euros final?
AW: No. I think they are serious contenders for the World Cup. Think about this – Europe is dominant in world football right now, and England was the only country to get to the semi-finals of both the World Cup and the Euros. That is a serious achievement. They are real contenders. I think English football is in a strong place. Champions League final last year – Chelsea against Manchester City. Not long before Liverpool v Spurs. The economic power of the Premier League is huge. Also, the academy system is producing a lot of good players. Development is strong.
AC: How do the other leagues compete with that economic power? Do you think the German model of ownership, the 50 plus one rule, makes it impossible for them?
AW: I love the German model, because it understands and respects the significance of the fans, and the role of clubs in their communities. Maybe the ideal would be that all leagues had that, but it is not going to happen. The so-called investor fans who put 500m into a club want to have the power that goes with that, and it means the leagues and clubs with the money will get the best players. There is no doubt that is a disadvantage to German clubs.
AC: So you imagine Erling Haaland will eventually leave Dortmund and end up in England?
AW: I think so.
AC: Is he as good as everyone says?
AW: Yes. He is strong, energetic, creative, confident, strong in his duels with defenders. Above all he has real ambition, and an absolute will to win.
AC: I can see a lot of synergy between him and Jürgen Klopp.
AW: Sure, and Liverpool have a lot of money behind them but there are others too who would want him and could afford him, City, Chelsea maybe.
AC: What did you make of the Ronaldo move back to United?
AW: It is not just about football. There is a romance to it, with the fans. There is commerce and marketing to it, but he is still a great player who can score a lot of goals and inspire other players. We were talking earlier about the pressure on modern players, and whether they play too much, but Ronaldo and Messi have shown you can stay at the very top level for a long time.
Some of the best strikers around are into their 30s, Lewandowski at Bayern Munich, Jamie Vardy at Leicester, Cavani at United is still a really good player, Ibrahimovic is almost 40 and still scoring goals. Something has changed in the longevity of top players. Ronaldo was at United when we had our 'Invincible' season, 2004, so it shows how long he has been around, how long you can stay at the top if you look after yourself.
AC: When he signed for United, Ronaldo said 'this one is for you, Sir Alex'. Do you think he played a role in making sure Ronaldo didn't go to City?
AW: Almost certainly. He played a role in stopping him coming to Arsenal too. I had Ronaldo at our training ground when he was 18. We had him in an Arsenal shirt. But we could only offer four million to Sporting Lisbon, and United came in with 12. I lost quite a few players like that, because of money.
AC: How much has the money in the game changed the players? Is it not all about managing egos now?
AW: The environment has changed, for sure. But ultimately young players want to be stars, they want to be the best, and the role of the coach is to help them develop, become better at what they do. That has not changed.
AC: What about managing an international side? Could that get you back on the touchlines?
AW: No. I have had plenty of offers but I never wanted to be a national manager. I enjoyed the rhythm of the regular games too much. Now, I am enjoying my role with FIFA, I am really not thinking about a return to coaching or management.
So that, it would seem, is that. It won't however stop the offers from clubs and countries. He looks at home in FIFA a suit in the corridors of football power. But it will never feel as good as a tracksuit on the training ground.