Like soldiers and shopkeepers – and, heaven help us, barons of industry, politics and royalty – sporting prowess can run in families. The difference is that sports require proof of ability, of athleticism and competitive edge, and cannot simply being handed down as a matter of inheritance or privilege.
Even so, when Daniel Maldini started his first game for AC Milan in La Spezia, Liguria, two weeks ago he followed the footprints of his father, Paolo, and his grandfather Cesare. Playing for I Rossoneri ('the Red and Blacks') is a dynasty that Milan did not anticipate going into a third generation. The club retired the No.3 shirt worn by grandfather Cesare in 412 games from 1954 to 1966, and Paolo, the father, through 902 club games from 1984 to 2009.
Daniel, 19, is determinedly different. He stands just 1.81m (5ft 9.4 inches) compared to granddad's 1.83m and dad's 1.87m. He has the looks that launched a successful fashion brand for his father, but where grandpa Maldini locked the door in Italy's catenaccio, and Paolo was arguably the most elegant left back ever, Daniel wants to attack.
His instincts are to play free, to create in midfield. And with his headed goal, he scored as his father last did for Milan 13 years ago – and his grandfather 60 years hence.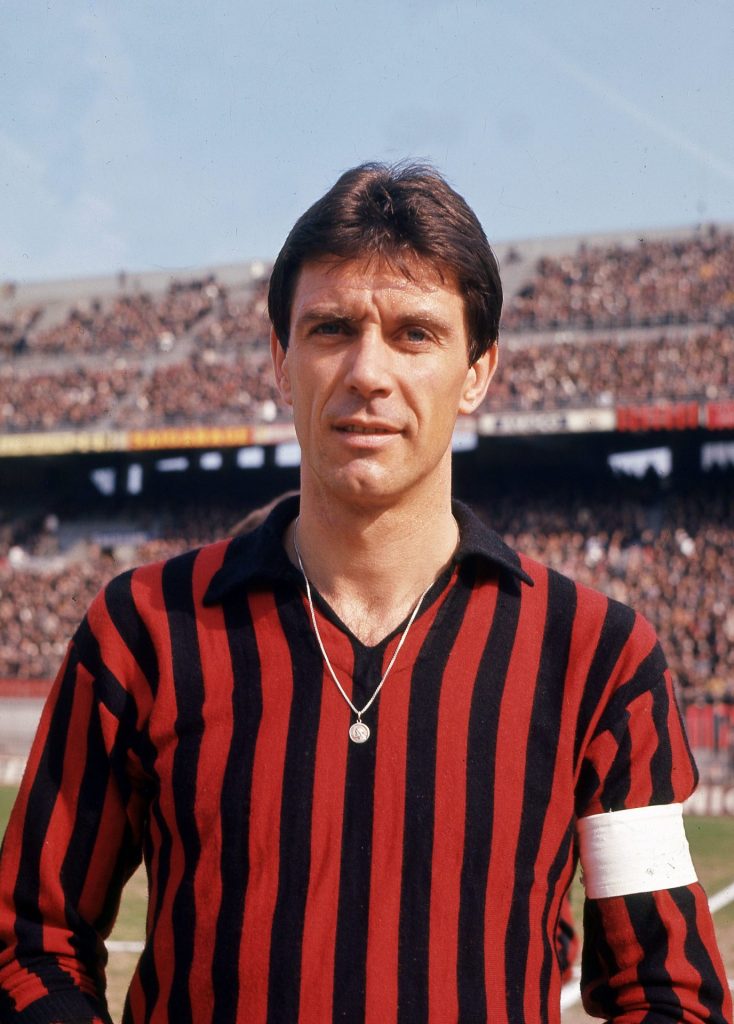 Cesare Maldini managed Italy's national azzurri and died in 2016. Paolo, now Milan's technical director, punched the air and hugged the man next to him when his boy scored. That feeling was spelt out by the American novelist John Green: "I'm so proud of you that it makes me proud of me!"
This of course is just a beginning. Daniel's older brother Christian, 25, came through the Milan junior system as a tall defender but never played for the senior eleven. And Daniel was back on the bench 10 minutes after he scored. The coach Stefano Pioli said: "He has technique, a good vision of the game, but he needs to be quicker and more intensive in shaking off his marker."
No favours for the offspring. Nepotism is no guarantee of genetic inheritance, let alone of the mentality to graduate to the first team. "Dad is demanding," says Daniel, "but he gives me advice and he helps." In football the nature or nurture debate is unresolved. The modern game bristles with offspring whose fathers paved the way, but who knows whether being around the game and learning the discipline of training from infancy is key – or if indeed the sons (and nowadays daughters) inherit the genes?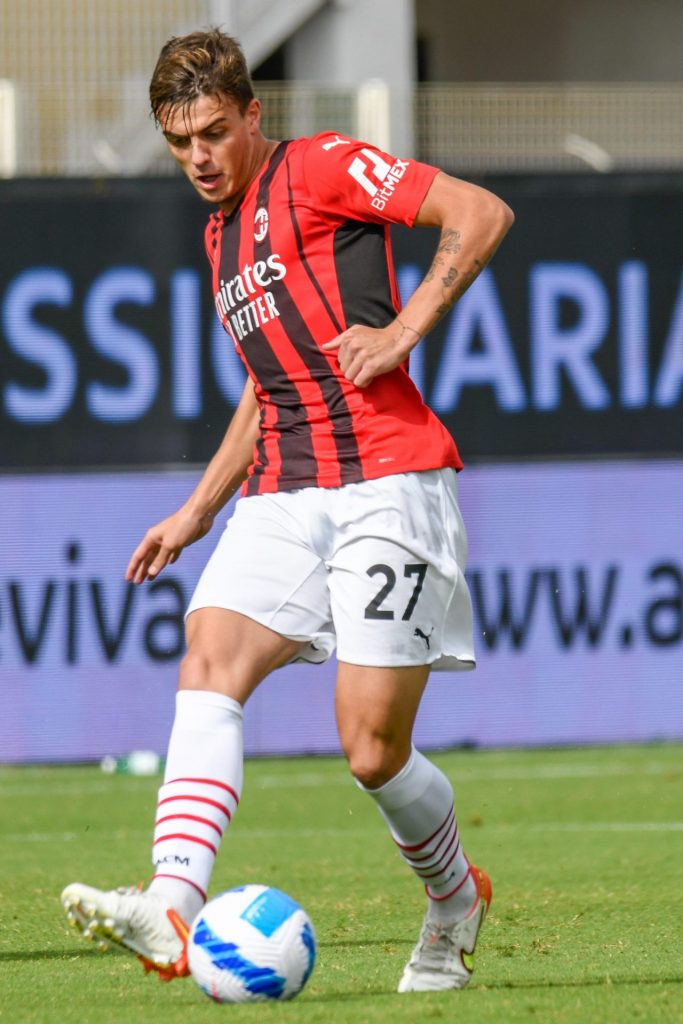 I wrote a book with Gary Lineker when he was at Barcelona. His father and brother ran a fruit and veg stall in Leicester market but, remembering a tip Bill Shankly had told me, I asked if anyone in the family had the speed, the balance, the instinct that Gary thrived on. Sure enough, his grandfather Harold Lineker, was a Leicestershire schools' winger of similar attributes. What happened? The call-up for the Second World War took Granddad Lineker's prime, although he did play in the Royal Army Service Corps team. "Ye see!" said Shankly. "It sometimes skips a generation."
Less so nowadays. Not only in football, but in other sports. After Muhammad Ali and Joe Frazier hung up their gloves and despite the legacy of impairment from their brutal 41 rounds in three bouts, their daughters Laila Ali and Jacqui Frazier fought in the ring. Many more people believe today that football also carries a legacy of dementia, but you could field almost an entire team of three-generation football national team players. Here are some to go alongside the Maldinis….
FOOTBALLING DYNASTIES
THE ALONSO FAMILY:
Marcos (Chelsea and Spain) left wing back. The first Marcos Alonso, his grandfather, won five European Cups with Real Madrid. The second, same name, played in the final for Barcelona. Marcos the third was on Chelsea's bench at the final this summer.

FORLAN AND HIS FOREBEARS:
Diego Forlan was a star of the 2010 World Cup. His maternal grandfather Juan Carlos Corazzo played for Independiente and managed Uruguay. Diego's dad Pablo played in the 1974 World Cup.

THREE GUDJOHNSENS:
(Sveinn in Italy, Andri and Daniel at Real Madrid's academy) aim to emulate Eidur, the striker at Chelsea and Tottenham whose own father Arnór started the Icelandic dynasty.

HERNANDEZ' HERITAGE:
'Chicharito' the jack-in-the box striker whose grandfather Hernandez Balcazer won eight Mexican league titles with Guadalajara. His son-in-law Javier 'Chicharo' played midfield and Chicharito has scored from Man Utd to Madrid to Leverkusen to LA Galaxy.

THE LAUDRUPS:
Probably Denmark's finest. Finn Laudrup played for Brondby. His boys, Michael and Brian became peripatetic Euro stars. Michael's son Andreas prematurely retired through arthritis.

THE KLUIVERTS:
This scoring family started in Surinam with Kenneth. His son Patrick played for Ajax, AC Milan and Barca. Patrick's boy moved from Ajax to Roma.

THE KOEMANS:
Martin bossed Groningen's defence 400 times. His sons Ronald and Erwin followed the Ajax to Barcelona path. Today Ronald Koeman Jr. plays second tier Dutch football.

GENIUS IN THE FAMILY:
Pele's father Dondinho was a centre forward, and passed the ball to the genius. Pelé's oldest son Edinho became a goalkeeper.

THE VERONS:
Juan Ramón, his famous son Juan Sebastián, and now Delan (20) all started with Estudiantes de La Plata in Argentina. Juan Ramón, 'La Bruja' (The Witch), cast the original spell.

THE WEISSES:
This Czechoslovak (now Slovakian) family kept it simple for followers. Father, son and grandson all christened Vladimir, all played for the nation.