As literary gongs go, one that has consistently produced outstanding shortlists year after year is the Women's Prize for Fiction. This year is no exception. In fact, it's probably the best Women's Prize shortlist of recent times, and that's saying something.
The 2022 sextet, announced at the end of April, is diverse in both its range of authors and its range of books with six different nationalities represented among the writers while the novels' locations range from Antarctica to the Caribbean.
Lisa Allen-Agostini makes the cut with her debut The Bread the Devil Knead, a story of abuse, racism and liberation written in Trinidadian patois, as does British-Turkish author Elif Shafak with her The Island of Missing Trees, a tale of star-crossed lovers across the Turkish-Greek Cypriot divide during the 1970s.
The Book of Form and Emptiness is Canadian-American Ruth Ozeki's take on love and coming-of-age told through the prism of her Zen Buddhism while
New Zealander Meg Mason's frequently hilarious Sorrow and Bliss looks sensitively at the effect of mental illness on a marriage and a family.
Completing the shortlist are two novels praised to the heavens in these very pages. Louise Erdrich's The Sentence, like most of her work, views the modern world from her Native American perspective. Set in a Minneapolis bookshop, it begins as an ingenious ghost story as the restless spirit of a former customer manifests itself repeatedly among the stacks before encompassing the coronavirus pandemic and the protests that followed the murder of George Floyd.
"We're seeing a novelist adapting her story practically in real time to events on her doorstep," I wrote in February. "It's a risky strategy that could lead to a disjointed, flabby book that fails to become the sum of its parts, but in the hands of a writer as skilled as Erdrich The Sentence remains coherent and fluid throughout."
As for Great Circle by another US author, Maggie Shipstead, I loved it so much I made it my book of the year for 2021.
"This story of a woman pilot who goes missing in 1950 while attempting an all-but-impossible round-the-world flight via both poles is epic in scale, hugely ambitious, beautifully written and pretty much flawless," I gushed of
a novel that also made the Booker shortlist. "It ranges across decades and covers almost the entire globe, from Antarctica to the Aleutian Islands, creating absorbing, nuanced characters whose welfare you genuinely care about in prose that conjures images in the reader's mind so vivid that you almost forget you weren't actually there and these people never existed. Great Circle is a monumental achievement."
The quality of this year's shortlist – not to mention the longlist from which it was drawn – is further proof that we're enjoying a golden age of fiction written by women. Indeed, shortly before the Women's Prize announcement, the International Booker – another consistently excellent prize awarded for fiction in English translation – released its six shortlisted titles. It's a notable selection for many reasons, but what really stands out is that five of the six are written by women.
The current millennium has seen a flowering of brilliant works by women
ever since Margaret Atwood won the Booker in 2000 with The Blind Assassin (nine years after an all-male Booker shortlist had been announced, inspiring
the founding of the Women's Prize five years later) and it's a boom that shows no sign of diminishing any time soon.
It goes without saying that women have been producing outstanding novels ever since the form emerged during the 18th century with authors such as Fanny Burney, Maria Edgworth and Eliza Haywood among the pioneers. Yet whether it's due to societal change or a shift in focus within the publishing industry itself, we have never enjoyed such a wealth of outstanding fiction by
women as we do today.
All of which makes the continued reluctance of men to read fiction by women even more baffling.
---
In her book The Authority Gap, Mary Ann Sieghart, chair of the Women's Prize judging panel, cites figures released by the publishing data-gathering organisation Nielsen Book Scan showing the gender divide among readers of male authors to be roughly even between men and women.
For women authors, however, the picture is very different – a whopping 80% of their readers are women.
"Any one of these books would be a fantastic read for men and women, but of the top ten bestselling female authors – including Jane Austen and Margaret Atwood – only 20% of their readers are men," Sieghart confirmed
when announcing the Women's Prize shortlist last month.
It's a perplexing situation, not least as so much has changed in literary fiction in recent years to correct the gender imbalance that dominated the
book world for so long. It's more than a decade now since VS Naipaul participated in a Q&A organised by the Royal Geographical Society and couldn't name a single woman writer he regarded as his literary equal. Women writers, he said in 2011, dealt in "sentimentality" and – get this for
irony – had a "narrow view of the world". He even had a pop at his own former publisher, the Costa Award-winning author Diana Athill, "who was so good as a taster and editor but when she became a writer, lo and behold, it was all this feminine tosh".
Gibberingly dinosauric Naipaul may have been, but a proportion of high-profile male writers with influentially loud voices has always disparaged their female peers, from Horace Walpole dismissing Mary Wollestonecraft in 1792 as a "hyena in petticoats" to Norman Mailer writing in the late 1950s that "I doubt if there will be a really exciting woman writer until the first whore becomes a call girl and tells her tale".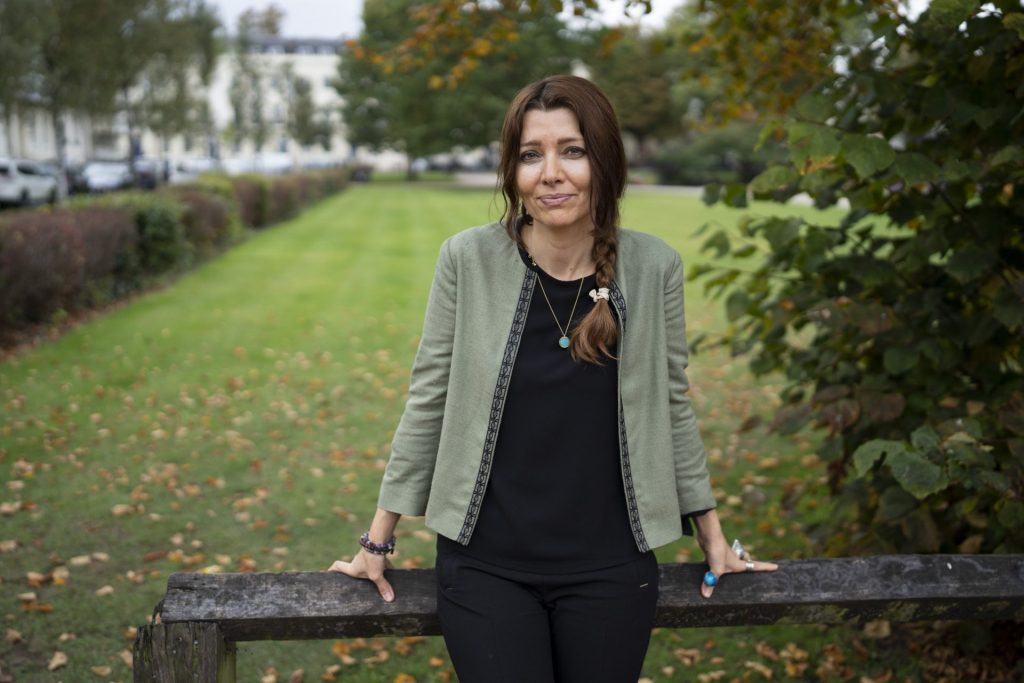 Idiotic as these comments clearly are, this kind of attitude was always amplified enough to stoke a perception of women writers as somehow inferior to their male counterparts. Even the Brontë sisters published their work under the masculine pseudonyms of Currer, Ellis and Acton Bell, prompting one female fan of Jane Eyre to write to Charlotte Brontë's publisher declaring undying love for its male author.
There were contemporary rumours of the Bell books being written by women – or even just one woman – but not necessarily framed in a positive
context. Charlotte Brontë cited an essay on Jane Eyre she'd seen in a literary journal.
"Much of the article is clever and yet there are remarks which, for me, rob it of importance," she wrote. "He says, 'if Jane Eyre be the production of a woman she must be a woman unsexed'".
From the Brontës to George Eliot to Karen Blixen writing as Isak Dinesen right up to JK Rowling, who employed her initials in the belief boys would be
reluctant to read books with a woman's name on the cover, women have battled for too long to be given a literary status equal to that enjoyed by men.
Women writers are closer than ever today to levelling that particular playing field, making the continued reluctance of men to read books by women as frustrating as it is difficult to fathom.
There will always be genres that appeal more to one gender than another. Mills & Boon doubtless has a minority male readership while sales of football writing will inevitably lean towards a male audience, but when it comes to general fiction there is no logical reason for there to be a discrepancy in readerships between male and female authors.
Whether it's down to a deliberate chauvinism that books by women will be full of gossip about recipes and cats, or an unconscious bias that directs male readers to books by other men, this literary shunning of half the world's population makes absolutely no sense.
While I don't consider myself a particularly blokey bloke, I can flip ten beermats in each hand simultaneously from a pub table and currently employ a mouse mat in the form of a The Good, the Bad and the Ugly film poster, so there is clearly a strong current of bloke in me somewhere. Yet to think I might have missed out on some incredible, life-affirming, life-explaining and life-changing literature on the grounds that the author's name sounded, you know, a bit girly, is almost enough to have me waking up shouting in the middle of the night.
---
All I can suggest is that male readers who think fiction by women is somehow less gritty, less worthy, less insightful, less funny or less breathlessly thrilling than their male counterparts should try, off the top of my head, Hilary Mantel's Wolf Hall trilogy (if that's too daunting, start with her The Giant O'Brien instead), Annie Proulx's epic, generation-spanning Barkskins, The Heart is a Lonely Hunter by Carson McCullers, Tana French's Dublin Murder Squad series, Rachel Trezise's joyous and moving novels of Welsh working-class communities or just any of the books on that Women's Prize shortlist. Especially The Sentence. And definitely Great Circle.
That 80% of men are missing out on half the world's novels will never not be an astounding statistic. Lads, it's our loss. It doesn't need to be. And it's easy to put right.