If last week's telly question was "do you get to keep the paintings?" after sitting for Portrait Artist of the Year, this week's was "do you know the questions in advance when you're on Question Time?" The answers are Yes (one of them,) and No.

It is not hard to work out likely topics. Sleaze (or corruption, as Tories call it whenever it involves developing countries to which the UK used to give generous aid) was inevitable, and took up half the programme. The crisis in ambulance capacity was going big on the news, as was COP, and the presence of an energy expert on the panel, Emma Pinchbeck, suggested that was inevitable too. Rarely for the programme, those three subjects were all we had time for. 
But if you want a full list of the issues I prepared for, here we go… Would the government be insane enough to trigger Article 16? (Almost certainly, for they neither know nor care about Northern Ireland.) Has the government done enough to help Nazanin Zaghari-Ratcliffe? (No.) How badly has Yorkshire CCC handled racism? (Very.) Should universities cancel the Israeli Ambassador? (No.) How dangerous is the Belarus/Poland border crisis? (Very.) 
As the programme was recorded in Hartlepool, and 'Red Wall MP' Lee Rowley was on for the Tories, I thought levelling up might come up, and was desperate for it to do so I could rat-a-tat-tat a few facts about what a real Levelling Up government looked like – tripling spending on health, slashing waiting lists and ending the annual NHS winter crisis, doubling spending per pupil, cutting crime by 45 per cent, cutting long-term unemployment by 75 per cent, lifting 900,000 pensioners out of poverty, Sure Start, Minimum Wage, doubling apprenticeships, £20bn on for social housing… I could go on, but hey, what did the New Labour Romans ever do for us? 
I was also armed with Trussell Trust figures for the staggering rise in foodbank use since the cruel cut in universal credit, not least to signal the contrast with a government that talks a lot about levelling up, and does a lot less. Oh, and malnutrition has doubled under the Tories. 
Let me repeat that, with caps for emphasis: MALNUTRITION HAS DOUBLED UNDER THE TORIES. 
A for Austerity. B for Brexit taking four per cent out of the economy. C for… well, you can't use the C-word on TV, but a corrupt, cowardly charlatan has captured the country, and the country may finally be clocking it.
---
Presenter Fiona Bruce told me after the programme that if they had managed to get to a fifth question, it would have been: "Does the Labour Party need a new Malcolm Tucker?" I would have enjoyed that. My main point would have been that Labour need a much clearer and more compelling strategy, and a clearer and more compelling narration of it. Or, as Malcolm Tucker might say, "FFS, how the f* can you not be taking these useless fers to the fing cleaners every f*ing day?"
Labour have moved ahead in some polls. But I really hope they heed chess genius Garry Kasparov who, when I interviewed him for my Winners book, said: "Waiting for your opponent to fail is not a strategy." Spot on.
---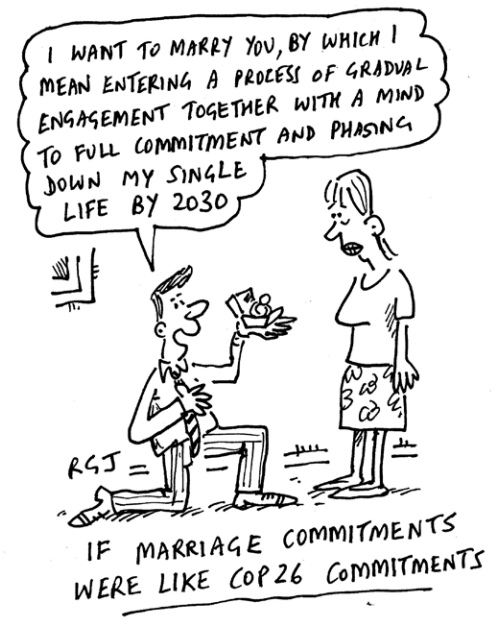 ---
Health secretary Sajid Javid insists he is making vaccination compulsory for NHS workers – which I broadly support – out of concern for "vulnerable people." But a chat I had with Gemma Peters, CEO of Blood Cancer UK, left me feeling there was a giant hypocritical hole in what he was saying.
Half a million people are classified as vulnerable, and around half of them have blood cancer. They have never been mentioned at Boris Johnson's Covid briefings. 
A plan for them to get their third jab was signalled in June, launched in September, and yet here we are approaching Christmas and fewer than half have had it, the process has been utterly chaotic, and they have now fallen behind the general population. 
Javid also showed, in common with his colleagues, that he is perfectly happy to lie for his lying boss. Johnson, he insisted, abided by all the rules when visiting Hexham Hospital, where he was pictured maskless.
Having friends everywhere, I was contacted by what might be called 'sources close to the people in the room' that he was specifically told to keep his mask on in all areas. I was told, too, that the hospital had been instructed by the government not to answer detailed questions once Number 10 and Javid falsely claimed Johnson had abided by the rules.
The Mirror at least followed up my tweets setting out a few facts, and established for themselves the truth of the situation, and splashed on it. Most of the media just let it go. Like they let go the story about the peerages handed out for more than a dozen big donor Tory chairmen and treasurers.
I have said it before and will keep saying it until it starts to break through … Johnson is a journalist kept afloat by journalists. Yes, they have been tougher on the Tories over sleaze. But they still let himget  away with far too much.
---
Footballer turned pundit Ian Wright and I were among the speakers at an event asking people to 'Take a Fresh Look at Albania.' I have worked with prime minister Edi Rama for over a decade, while Ian has become a friend of the country as a result of close friendships with Albanians living in London.
Albania still has a global image of poverty, crime, and the overhang from its days as a closed dictatorship. The truth is very different. Of course, it has huge challenges – what country doesn't? – but it has so much going for it; great climate, wonderful food, incredible landscapes and seascapes, friendly and young population, some good politicians making a real difference. It really does merit a fresh look, as I tell anyone musing about new holiday destinations.
I also saw Ian in action when he hosted a terrific event at the London Palladium, Arsène Wenger in conversation with the man who brought him to England, David Dein. Ian admitted he had given both men many difficult moments in his time at Arsenal, and therefore said it might be time to apologise… "for absolutely nothing."
His honesty is refreshing. The event was partly to raise funds for David Dein's Twinning Project charity which helps rehabilitate prisoners through football, and 'a round of golf with Ian Wright' was one of the auction lots.
Auctioneer Clive Anderson drove the bids well into the thousands, and eventually had two going into the tens of thousands. "How about if we give it to them both, and Ian plays two rounds, not just one?"
"No!," boomed a familiar voice from the wings. 
---
Talking of Wenger … Sky Sports legend Jeff Stelling is leaving the Soccer Saturday show he has turned into an institution, and in a valedictory interview was asked who his dream panel of pundits would be. He said he could not pick any current panellists, for it would mean upsetting the ones he left out, so he went for Brian Clough (RIP), Alex Ferguson, Arsène Wenger … and me!
This puts me into footballing royalty, I am sure you would agree. I will probably not mention it quite as often as I mention the fact that I once played with Diego Maradona (who is footballing God, not mere royalty), though I will certainly mention it the next time I see Gary Lineker, Gary Neville, Jamie Carragher and Andy Gray, none of whom made the Stelling cut.
---
Finally, my thanks to fellow Question Time panellist Tom Newton-Dunn. COVID restrictions mean the Beeb are still not using professional make-up artists to beautify the guests. Tom, however, came armed with his wife's foundation, and kindly lent it to me. 
Heaven knows what our fellow train passengers made of it as first Tom, then I, disappeared to the toilet and came back looking like we had just had a week lying on a beach with Geoffrey Cox in the British Virgin Islands.