With pretty much the entire world worrying about the hellish hard power Vladimir Putin has unleashed upon Ukraine, there was a large cloud hanging over the launch of Brand Finance's 'Soft Power Index' at London's QE2 Centre on Tuesday.
The process of listing countries in an annual soft power league table involves the assessment of the views of more than 100,000 people, a worldwide mix of members of the general public and experts. That takes time, so much of the analysis was done prior to the invasion of Ukraine. Indeed, Russia was one of the upward movers this year, from 13th to ninth. I suspect a very different outcome would greet a repeat of the exercise now. Given the remarkable character and courage shown by the people and leaders of Ukraine, we can also be confident they will rise from their current 51st place the next time the survey is done.
With China leapfrogging Japan, France, Canada and Switzerland to go from eighth to fourth, its highest ever ranking, it all rather speaks to the point I made last week, that dictatorships feel they are advancing at the expense of democracies.
The US and the UK, which historically have always been there or thereabouts in these soft power surveys, came first and second, knocking Germany from the top spot. The explanation given for America's leap from sixth to first was, essentially, a story of Trump to Biden: "A poor track record of its first response to the health crisis under President Donald Trump, a wave of civil unrest against police brutality towards the African American community, and a highly divisive presidential campaign all played a role [in the US having fallen]. Now, following a mass vaccination effort and a general shift in international policy under president Joe Biden, the USA has seen the fastest year-on-year improvement across all 120 nation brands ranked in the Global Soft Power Index."
As for the UK, the report's authors attribute the shift from third to second in part to getting Brexit done (sic) and thereby providing "clarity and stability" in the political and economic situation. Mmmm. I am not sure if that one will stand the test of time, any more than the observation that "the definition of power is losing its emphasis on military force", which again feels less confident a statement than it did pre-invasion.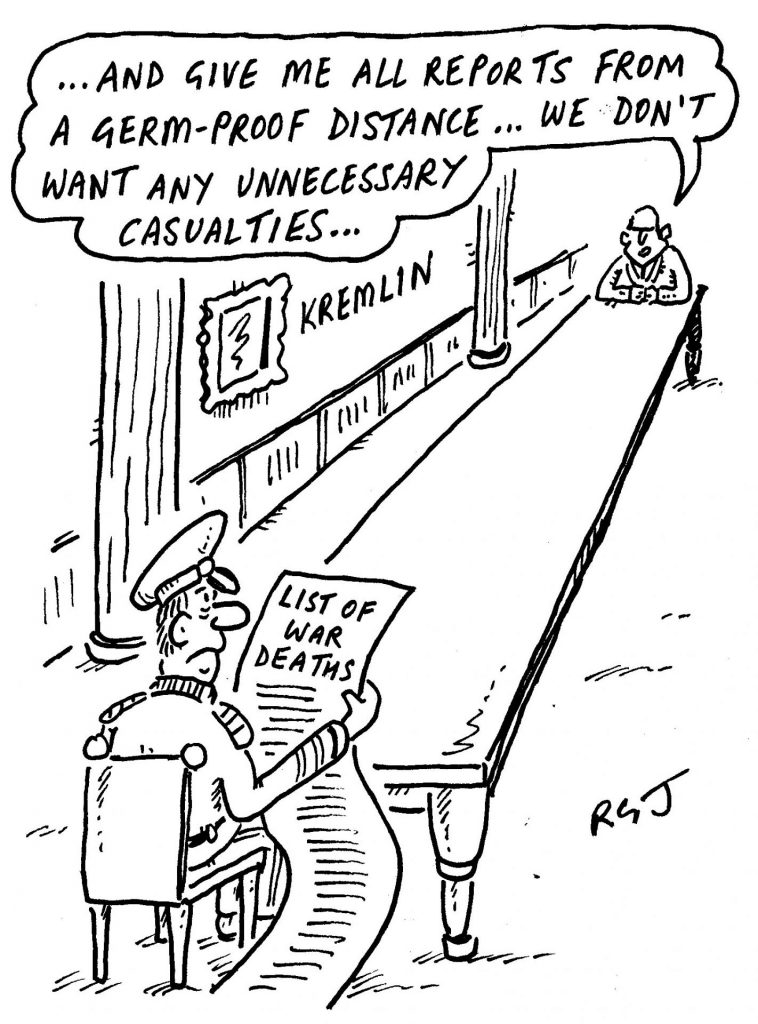 ---
At the event I shared a panel with businessman Sir Martin Sorrell and former Danish prime minister Helle Thorning-Schmidt, who you may have seen taking down the education secretary, Nadhim Zahawi, on Question Time over the Tories' relentless gaslighting claims to be leading the world on, well, everything. Self-appointed world leaders in all things world-leading.
For now, I said, we have enough enduring strengths to keep the UK high in the soft power rankings; our history, arts and culture, Shakespeare and the Beatles, our universities, our great cities and landscapes, the BBC, the Premier League, the Queen. But a decade of austerity-led defence cuts having weakened our hard power, as the senior military admit privately, the Brexit-Johnson combination is weakening our soft power, too.
Attacking the BBC, the judiciary, the civil service, scrapping the Department for International Development, putting strategic alliances at risk, the hard rhetoric on foreigners, defending the breach of international law over post-Brexit arrangements for Northern Ireland, and of domestic law on lockdown parties … the damage done by the steady flow of normalisation of previously abnormal events and trends in our body politic is enormous. Our parliamentary traditions and commitment to the rule of law have been major factors in the enduring strength of our soft power, and our ability to influence and persuade beyond the usual hard-power levers, economic and military.
How many of those surveyed around the world are yet aware of new laws to curb the role of the judiciary and the right to protest, to limit protection of whistleblowers and journalists, to curb the power of the Electoral Commission to investigate wrongdoing by parties, to limit academic freedom, to make it harder for poorer people to vote?
Or that Johnson has normalised lying, including in the Commons, where it was once a resigning offence, normalised corruption in contracting, normalised the breach of the ministerial code and the seven "Hoosial" principles underpinning public life – honesty, openness, objectivity, selflessness, integrity, accountability and leadership (by example)?
The report's authors perhaps sensed that No 2 slot was a bit high for a country noticed primarily in recent months for Partygate and Prince Andrew, pointing out: "It must be noted that Brand Finance's research was conducted prior to the lockdown parties scandal that has since engulfed the British government, and we may well see perceptions on governance fall next year. In addition, an area where the UK has suffered as a result of Brexit is the "friendly" metric, where it is now ranked 47th, compared with 27th last year, and eighth in 2020."
And since then… talking tough while acting slow and friendly on oligarchs; talking compassionate while acting slow, cruel and unfriendly on refugees; if the UK is still in the top two this time next year, I'm a Dutchman.
---
To Conway Hall in Holborn to interview a member of that select little band of people identifiable by first name alone – no, not Boris, not Greta, but Delia.
Hard to think that the original celebrity chef is now 80. She looks far younger, despite the pressures of running a relegation-threatened Premier League club, and all the worries that she carries with her as a fully fledged member of the human race.
We were talking about her new book, You Matter, which is a dramatic departure from cookbooks, focusing instead on the meaning of life, and the importance of people understanding their own worth but also how much they can achieve if only they will work and co-operate with others.
I go back a fair while with Delia but had forgotten, until she told the story, of how we first met.
It was when Labour were still in opposition in the 1990s and Tony Blair was on the look-out for some new Labour peers. Through our mutual friend, ex-Mirror editor Mike Molloy, I arranged to meet Delia for dinner, and after a bit of small talk I got to the point.
Her reaction to my "Let's be 'avin you" appeal to join the red leather benches? Gales of laughter! I took that as a no, which indeed it was, and remained so despite my efforts.
But listening to her laying into Putin over Ukraine, urging Boris Johnson and Priti Patel to waive visas for Ukrainian refugees, not to mention her calling for a new politics to replace the "tired old party system" and her condemnation of greed and geopolitics in football, it was hard not to wish she might have given it a go.
And to anyone who says 80 is too old, she looks a sight younger than a lot of the people in there, and talks more sense than most of them, too.
---
Talking of the Meaning Of Life, I did an interview for the long-running Irish TV show of that name on a visit to Dublin. Lots of questions about me not doing God, Tony Blair doing God, and finally a tricky question: what I would I say to Him if I found on dying that I had been wrong all along, and God was there to meet me at the pearly gates?
My sister Liz, a believer, regularly tells me that "you may not do God, Ali, but God does you". I felt I could maybe tell him that as an ice-breaker, then ask if we could have a discussion about forgiveness, and I could get to the right place on a family ticket.
---
As the government prepares to award an honorary knighthood to Volodymyr Zelensky, it must surely rank among the Ukrainian president's proudest achievements to be considered worthy of the same title as Sir Gavin Williamson.