Less of a diary this week, more an analysis of diaries. Mine. Forgive me, but I think you'll be interested.
I have been checking index entries for someone called Putin, Vladimir. Because sometimes it is good to check your memory against what you think actually happened at the time. I am pleased I did. Trips misremembered, meetings and exchanges of which I have no actual memory, but which I recorded on the day they took place.
I felt the urge after recording the first episode of my new podcast with Rory Stewart, The Rest Is Politics, on which I talked about how much Putin had changed between the late 1990s, when he first visited Downing Street, and 2003, the last time I saw him close up in the flesh.
It is not easy to reconcile the Vladimir Putin of 1999 with the Vladimir Putin dominating global debate, and terrifying the world, today. He was not yet president, though everyone knew he would be. He was Boris Yeltsin's pre-ordained successor and keen to project himself as such, moderately West-leaning, reform-minded, keen to engage. There was a timidity to him that was matched by physical slightness. He spoke softly, smiled regularly, listened eagerly. He seemed to echo Margaret Thatcher on Mikhail Gorbachev, a Russian we could do business with.
The transformation to Putin 2022 may have been gradual, but some of the traits were noticeable, once we started to see him on his home turf, in power, and feeling that power. Quite early in his presidency, he displayed a tendency to belittle people around him, such as then foreign minister Igor Ivanov.
Though still softly spoken, when roused the volume would rise. Grand sweeping generalisations, vicious intolerance of opponents, (the since-murdered Boris Nemtsov a particular target) and long explanations of his own historical analysis, began to creep in. The commitment to reform weakened and the suspicion of the West on pretty much anything started to grow.
Even on the plane out for the first meetings in Moscow, we had a discussion about whether Putin was at the time "bombing Chechnya for votes". This was March 2000, more than two decades ago – we have had plenty of warning of his capacity for military action. Of the meeting, I recorded that "TB found the small talk quite difficult but Putin was clearly bright and very focused; clearly physically very fit, sharp-eyed but had a nice smile. He was definitely not going to be a pushover."
Our then-ambassador Rod Lyne advised Tony Blair to be "friendly without being overly chummy in case he turned out to be bad or, in six months' time, in real trouble." We know which of those has transpired.
Putin insisted "criminal religious elements were at work" in Chechnya, trying to destroy the country, much like the "neo-Nazis" (sic) of Ukraine today. When we got on to his domestic agenda, he had clearly been well-briefed, adopting one of TB's best-known soundbites, in saying he intended to be "tough on crime, tough on the causes of crime". Then the smile again, though I have no recollection of ever hearing him laugh.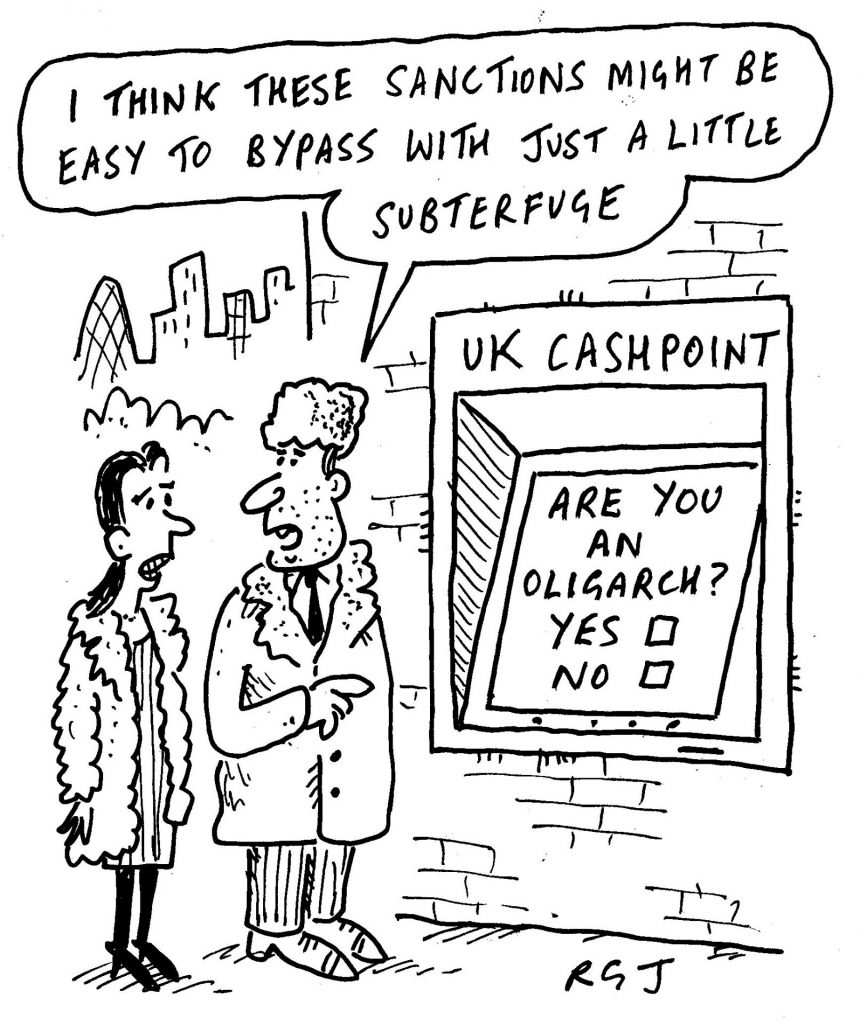 ---
At the press conference, he gave long, often rambling answers. "There were times when Putin looked thoroughly modern," I wrote, "but then suddenly he would revert to the old KGB man."
By April, he was back in London, "very much in lecture mode". After another joke at Ivanov's expense, I noted the foreign minister's hangdog eyes, adding: "Vlad's eyes were real killers, piercing blue and able to move from sensitive soul to hard nut with one blink." By the press conference, he was in hard-nut mode, passionately defending his actions in Chechnya, jaw muscles clenching angrily when TB tried to recalibrate.
By November, back in Moscow, we see the mellow Putin again, assuring TB he did not want to be in a permanently "anti-American position". He took us on a little tour of the Kremlin, was chatty and lively at the dinner, showed flashes of humour. As a succession of vodkas was served, he noticed mine were untouched, and TB said: "Don't worry about him, he's a reformed drunk." "I hope you redeem yourself in other areas," said Putin.
At a meeting in March 2001, he was telling us old spy stories, laughing at his recollection that sometimes they expelled Americans as spies despite knowing they weren't. On another occasion, at the Zavidovo hunting lodge, he was keen to show us live wild boar. He and TB played snooker. It was probably the last time I saw the nice, smiling, friendly-ish Vlad.
Come the events of 9/11, including on the day itself in a phone call with TB, Putin was full of "I told you so" about the threat of Islamist fundamentalism. From that moment on, the anti-Americanism was relentless.
TB at one point explained to George W Bush that Putin was a Russian patriot. "He wasn't a communist but communism got them noticed, and he wanted Russia to be noticed again." I have thought of that observation a lot in recent days.
And so to April 29 2003, and one of the most dramatic meetings I ever witnessed. Saddam Hussein had fallen, but the controversy over Iraq still raged. Putin invited TB over to one of his dachas, and just let rip. Scornful in public, painting a comic picture of Saddam sitting in a bunker with his arsenal, delighting a media I had warned not to expect front-page news; and then vicious in private over a dinner of caviar, some pretty awful cold meats, and ice-cream.
When, after the press conference, TB deliberately asked me in front of Putin how his onslaught was going down, and I replied "badly", the Russian leader could not have been less apologetic. The jaw muscles were in full clench mode.
"They were saying there may be rules, but not for us," he said of the Americans. "What would you say if we took out Georgia or sent in B-52 bombers to wipe out the terror camps? And what are they planning next? Syria, Iran, Korea? I bet they haven't told you," he added with a rather unpleasant curl of the lip.
China might want to take Taiwan, but felt constrained by international pressure, he said. Time and again he referred to Georgia and Chechnya and said "why can't I go in alone? Because of international pressure". Time, it would seem, has lessened his fear of such pressure.
TB tried to explain how 9/11 had changed the US mindset, but Putin said he was tired of listening, tired of trying to build a partnership. "They don't listen. They only hear what they want to hear. Some of them are crazy." Mmm, who does that bring to mind?
---
He was putting on weight, acting grandly, haughty and dismissive of staff, waiters and so on. He had an Olympic-sized swimming pool, which only he could use. He had a stable of stallions and, one of his people said – I don't think it was a joke – "even the horses have butlers". TB commented that the whole set-up was "like something out of the Roman empire".
As we left, Foreign Office interpreter Tony Bishop, who had done that job as far back as Stalin and Macmillan, and sat in on every bilateral exchange between Putin and TB, in person and on the phone, seemed really saddened. He felt the Putin of 1999, even of 2001, was someone who could have become a force for good in the world, even an ally.
By 2003, he felt that hope had gone. And if he could change so much in four years, perhaps none of us should be surprised at the sheer scale of change by 2022. If power corrupts, absolute power makes you think you can do what the hell you like, where you like, how you like … that is a power no truly democratic leader will ever enjoy.
It's why democracy needs to prevail over dictatorship, fast becoming the geo-strategic dividing line of our times.