In snowy, besieged Ukraine, a convoy of Russian army vehicles is hit. The cloud from the explosion darkens the sky while a gravelly voice sings a jaunty tune:
They wanted to invade us with force,
And we took offence at these orcs
Russian bandits are made into ghosts by….
Bayraktar!
This surreal video released by the Ukrainian army is surely the first ode to a military drone anywhere. It's also huge publicity for Turkish-made Bayraktar drones, which have been endlessly praised by the Ukrainians in their fight against Putin's armies.
Yet, in Ankara, barely a word. Public acclaim for weapons sold to Ukraine by the president's son-in-law that blow up Russian soldiers is not a good look for a capital desperately trying to keep in with both invader and invaded.
In recent years, President Recep Tayyıp Erdoğan has cultivated diplomatic and trade ties with Russia and Ukraine that helped to insulate against Turkey's unravelling economy and shore up his dwindling international standing. As one tries to annihilate the other, Ankara risks becoming collateral damage.
---
Erdoğan's dilemma is urgent and real, and the fact that he faces it exposes his own mismanagement and the failure of his ambitious foreign policy aims of becoming globally influential.
According to veteran political analyst Cengiz Çandar, "Ankara's response shows its limited capacity to play an active role in the crisis as a player that appears to be increasingly stuck between the Russian hammer and Nato's anvil."
That's why everyone from Erdoğan down has been contradictory and erratic. Turkey abstained from a vote to throw Russia out of the Council of Europe, refused to join in with sanctions and failed to close Turkish airspace to Russian planes. But it also voted for a United Nations resolution deploring the invasion, berated Nato for not doing more to help Ukraine, shut off the Dardanelles and Bosphorus Straits to prevent warships in the Mediterranean reaching Ukrainian and Russian Black Sea coasts – and continued to sell drones to Ukraine.
Last week saw the spectacle of businessman and Erdoğan ally Ethem Sancak telling Russian TV that "we didn't know that Bayraktar drones would be used in this way".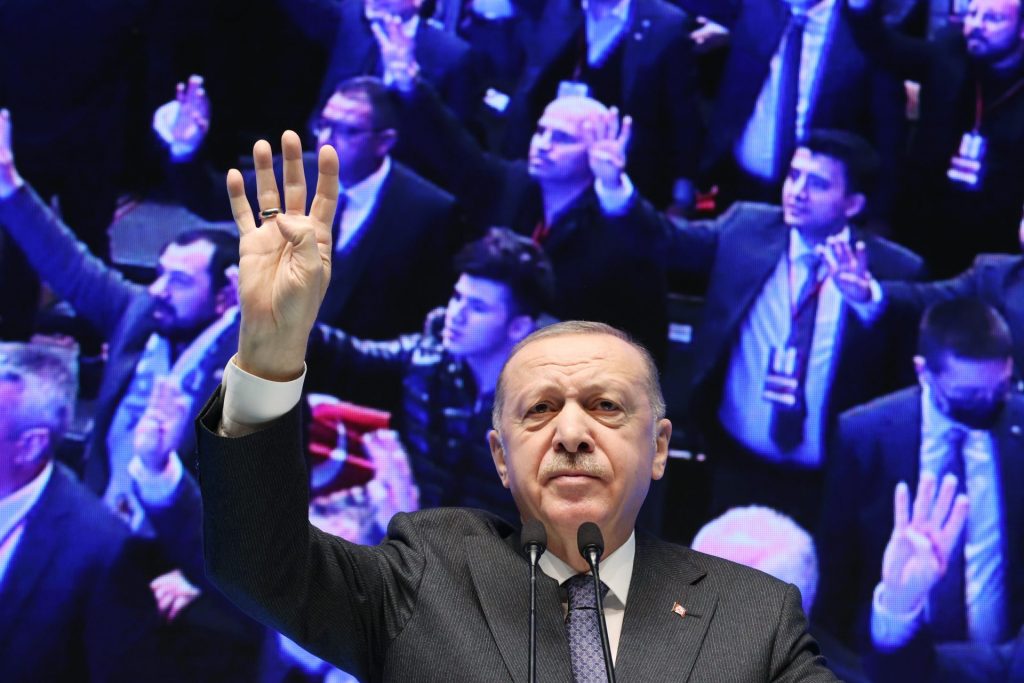 Erdoğan, said to be afraid of Vladimir Putin's wrath, had previously managed to maintain relations with Putin despite clashing on issues such as Libya and Syria – even after Russian and Syrian planes killed 34 Turkish soldiers in Idlib two years ago – but this is breaking down.
Russia expert Aydın Sezer, a former trade attaché with Turkey's embassy in Moscow, told me that Russia has long tried to stop the Ukraine arms sales. When Erdoğan refused, Putin imposed sanctions and messed with him, cancelling meetings, withholding invites, charging him over the odds for energy and berating him angrily on the phone. Putin and his foreign minister, Sergey Lavrov, accuse Ankara of playing with fire.
"The dispute with Russia over defence ties with Ukraine has been running for over a year, which puts Turkey in Ukraine's camp by default – although Erdoğan pretends otherwise," Sezer said. "Russia isn't buying this."
This doesn't mean Erdoğan will let go. His inept attempts to stay on the fence are born of desperation.
Turkey is in a dark place both economically and politically after two decades of Erdoğan's mercurial leadership. His unorthodox economic views have compounded losses from Covid-19 and existing structural problems. Food and transport costs are rocketing and the Turkish lira lost half its value in a year.
Heavily dependent on Russian oil, gas and coal, as well as a robust trade in agricultural products, Turkey also needs Russians to prop up its hugely important tourism sector – it can ill afford to sanction them.
Ukrainians, too, have been flocking to Turkish beaches. Together, Russians and Ukrainians make up nearly 30% of visitors, yet even without sanctions, they're unlikely to be hitting the sun loungers this summer.
Alongside Putin's thumbscrews over arms to Ukraine, Turkey has faced sanctions from the US, imposed in 2020 after Erdoğan purchased a Russian-made S-400 surface-to-air missile system.
It also fell out with France and other European Union countries over energy drilling in the Mediterranean.
Censured by the EU over its disregard for the rule of law and media freedom, Turkey's frozen membership process hangs by a thread. Welcoming Ukraine's EU application, Erdoğan asked peevishly: "Are they only going to put us on the agenda when someone attacks Turkey?"
Geopolitics has dealt other blows. Sanctions and continuing violence in Iraq and Syria, with whom Ankara had been building up trade, starkly narrows its options. Hopes of economic renaissance with another neighbour, Iran, were dashed after the 2015 nuclear deal was abandoned by Donald Trump.
One of the few bright spots in the enduring bleakness had been the rise of Turkey's defence industry. The money certainly helps – last year defence and aviation exports climbed above $3bn (£2.3bn) for the first time – but it was also a pragmatic choice at a time when Turkey was beginning to run out of choices for arms purchases that didn't attract anger or sanctions.
As Selçuk Bayraktar, who is married to Erdoğan's youngest daughter, Sümeyye, told a trade fair in Azerbaijan: "Our nation needs to develop advanced technology without having to depend on anybody."
His Bayraktar TB2 drones, which have been controversially used in Syria, Libya and disputed Nagorno- Karabakh, are cheaper and higher quality than many alternatives. They sell well in countries unable to get market-leading US Reaper drones and wanting to avoid buying from China, Israel or Russia.
Ukraine has bought dozens of them, and other customers include Poland and Kazakhstan, with Hungary and Serbia reportedly interested too.
"A great bit of kit if you're in control of the skies," drone specialist Chris Daniels told me. But the large (12-metre wingspan) Bayraktaris are vulnerable to being jammed and picked off in Ukraine's contested airspace, and are far from agile. "They're pretty good but also require an airport with a hard runway and a lot of people to operate."
Even if their value is more psychological than strategic, that's still infuriating for Russia. Ukraine isn't just Turkey's customer – it was to co-produce the drones in factories in Ukraine, using Ukrainian-made engines, after other sources were ruled out following the US sanctions over the S-400 missiles.
Ironically, the troublesome Russian defence system was reportedly forced on Erdoğan after his military shot down a Russian jet flying from Syria into Turkish airspace in 2016. Russia banned tourist travel and food imports from Turkey, eliciting a rare apology from the Turkish hardman.
That wasn't all. Sezer told me that reparations also included a contract for Russians to build the Akkuyu nuclear plant on Turkey's Mediterranean coast.

Now, Turkey is left wondering what will happen to the project if Putin continues to be an international pariah – and, more widely, where on earth to position itself on the global stage.
For some commentators, this is an opportunity to align more closely with the West once more.
"A new world is being formed, and everyone will choose sides. If Turkey plays the European and Western card, it will be rewarded," said the former ambassador Selim Kuneralp last week.
But Ankara would first need to take conciliatory steps, such as ending the imprisonment of the philanthropist Osman Kavala and Kurdish leader Selahattin Demirtaş.
Even though Turkey's pivotal, cold war-era geopolitical worth is back in Western minds, it's debatable whether either side will move much. Ideas of rapprochement under Erdoğan are dismissed by some as "romantic".
Turkey's once pro-EU population has felt betrayed by an apparently uninterested West as much as by Erdoğan himself. While sympathetic with Ukraine, they criticise western hypocrisy for failing to properly tackle Russia's past invasions of Georgia, Crimea and eastern Ukraine.
There's anger over the bloody and chaotic US-led invasions of Afghanistan and Iraq. Turkey's many anti-government leftists have a visceral antipathy towards Nato, which they blame for supporting a string of military coups from 1960 onwards.
Turkey's bloody interventions in Syria make it equally unfit to posture, leaving room only for cynicism about how much it can profit from money fleeing Russia and helping foreign companies to circumvent energy sanctions.
Erdoğan, who did finally get to speak to Putin this week, faces re-election next year. Boosting his sagging popularity will depend on the economy, which he has made vulnerable to Russia.
But it's hard to see how he can continue to prevaricate. As Kuneralp said, if Putin's scorched-earth policy in Ukraine continues, so will the demands: "Make your choice – are you on our side, or Russia's?"