In recent weeks we've witnessed spectacular visual responses in support of Ukraine since Russia embarked on its illegal invasion and foul atrocities. The horizontal bands of Ukraine's blue and yellow bicolour flag have emblazoned Russian embassy buildings and city halls across the world. These dramatic interventions emphatically signal support for and solidarity with a beleaguered nation, but while we applaud the visual comradeship, it's a mode of protest beyond most people's wherewithal and pockets to produce themselves.
Circa is a global art and culture platform that produces similarly ambitious urban messaging via giant digital displays. Their Imagine Peace initiative with the conceptual artist and peace campaigner Yoko Ono flashing up on screens in Tokyo, Berlin, Milan, Los Angeles, London etc, at 8.22pm every day are grand, towering, significant… But as impressive as these daily takeovers clearly are – interrupting commercial advertising to make way for socio-political artists' interventions – again, it's a sophisticated means of communication that most viewers have no access to. What is different with the Circa project, though, is that they've bolstered their Imagine Peace messaging with a more reproducible, arguably democratic medium: the humble street poster.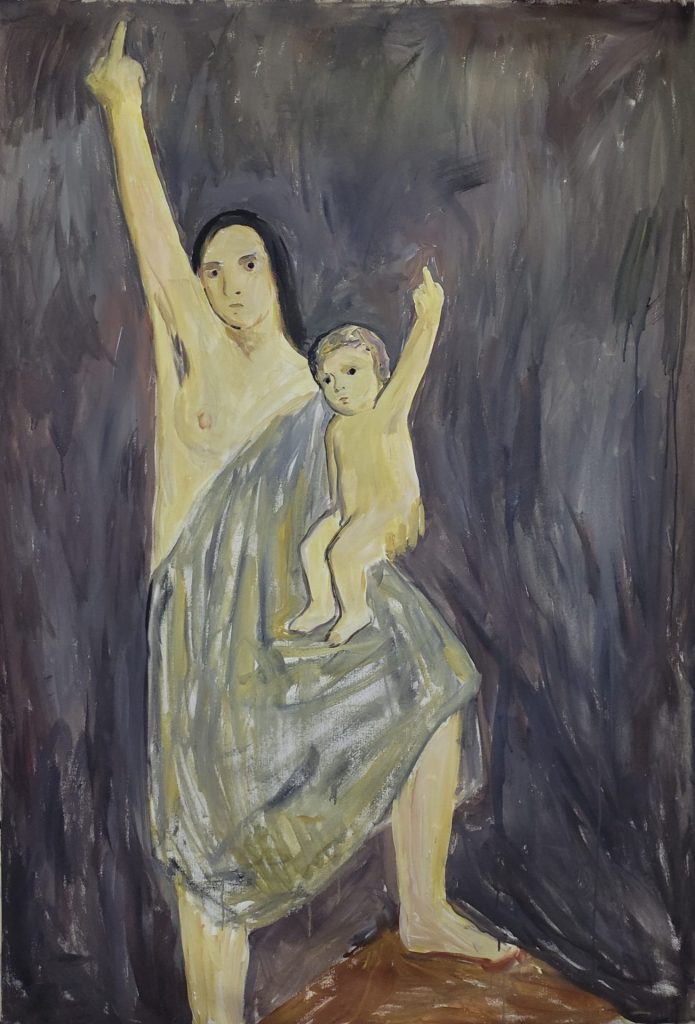 Lviv, the largest city in western Ukraine, has until recently been safe from Russian bombardment. Although that has tragically changed, the city has been a haven and host to hundreds of thousands of people fleeing Russian
assaults on other parts of the country. While roads are being blocked to
hamper tanks and volunteers are stockpiling Molotov cocktails – known
locally as "Lviv smoothies" – there's also a peaceful resistance evident in the production and dissemination of critical visual art.
---
Creating artwork can be consoling, challenging, energising – a way of working out views and feelings. Making manifest our internal visualisations and thoughts counters mental ill-health, fear and anxiety. Sharing those ideas as image (and text) posters on walls, in windows, as placards, on work noticeboards, hoardings, etc, espouses the pain, rage, disgust, hope and despair… Posters act as calls to congregate, calls to oppose, calls to action. From the sparsest Biro line drawing to Photoshop wizardry, graphic designs
like Atelier Populaire's Mai 68 posters, macabre cartoons to collage… They all have one thing in common; it only takes paste or Sellotape to make public
the anger, horror and pity felt.
The other thing that's crucial, of course, is the means to propagate these paper protests. Curated from Lviv, the website cultprotest.me does just that. Originally the site, founded by Maxim Tyminko and Sergey Shabohin, gathered imagery critical of Belarus and its dictatorial president, Aleksandr Lukashenko. Then in the first few days of Russia's invasion it began hosting a curatorial project called Ukraine Ablaze – a reference to a film by the Ukrainian director and writer Oleksandr Dovzhenko – and since then pro-solidarity and antiwar imagery has proliferated.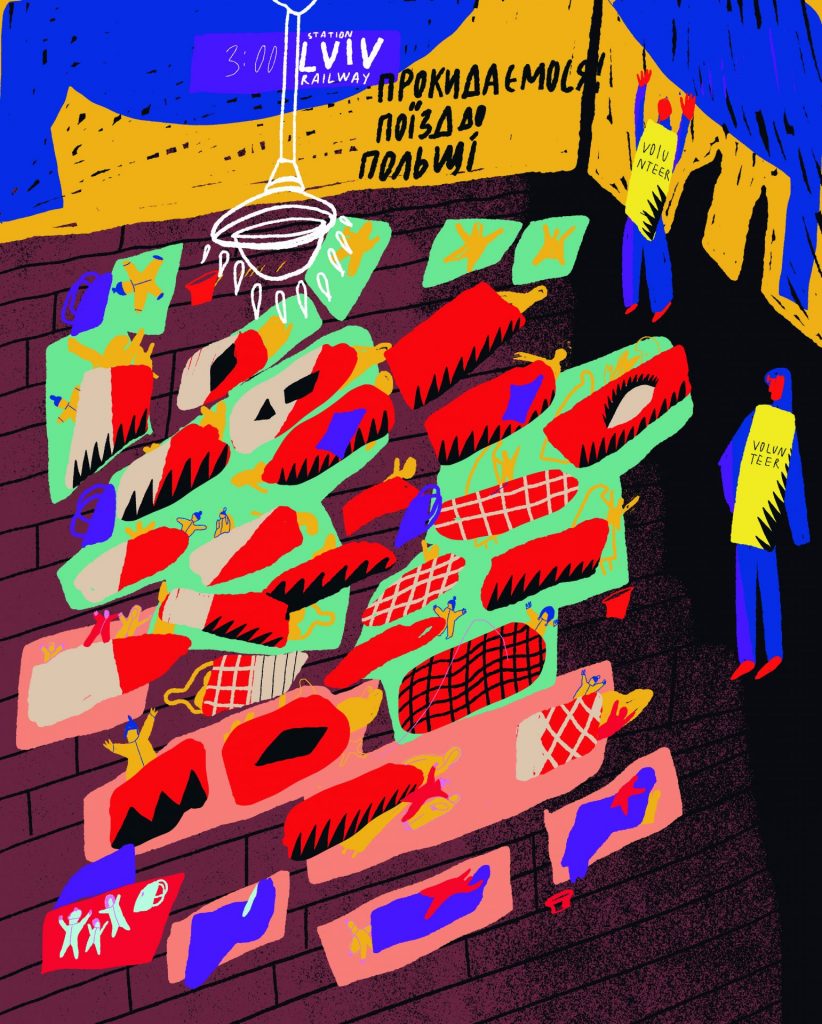 The project co-ordinator, Natasha Chychasova, who was in contact while Lviv was under attack, explained: "Ukraine Ablaze online platform comprises collected artworks, biographical information, and artists' commentaries on the work. The visual platform aims to not only work as an archive of statements but also create opportunities for foreign colleagues to explore different creative practices of Ukrainian artists and invite them to participate in various projects around the world. Also, any user can share the work on social media."
Artworks are free to download and print. What happens from there, whether the imagery is displayed on the wall of a safe refuge, paraded in protest marches, or stuck up on wartorn street corners, rests with individual agency and the hand of fate.
Adrian Burnham is an artist and lecturer and the founder of flyingleaps.co.uk, a platform for politically engaged street art