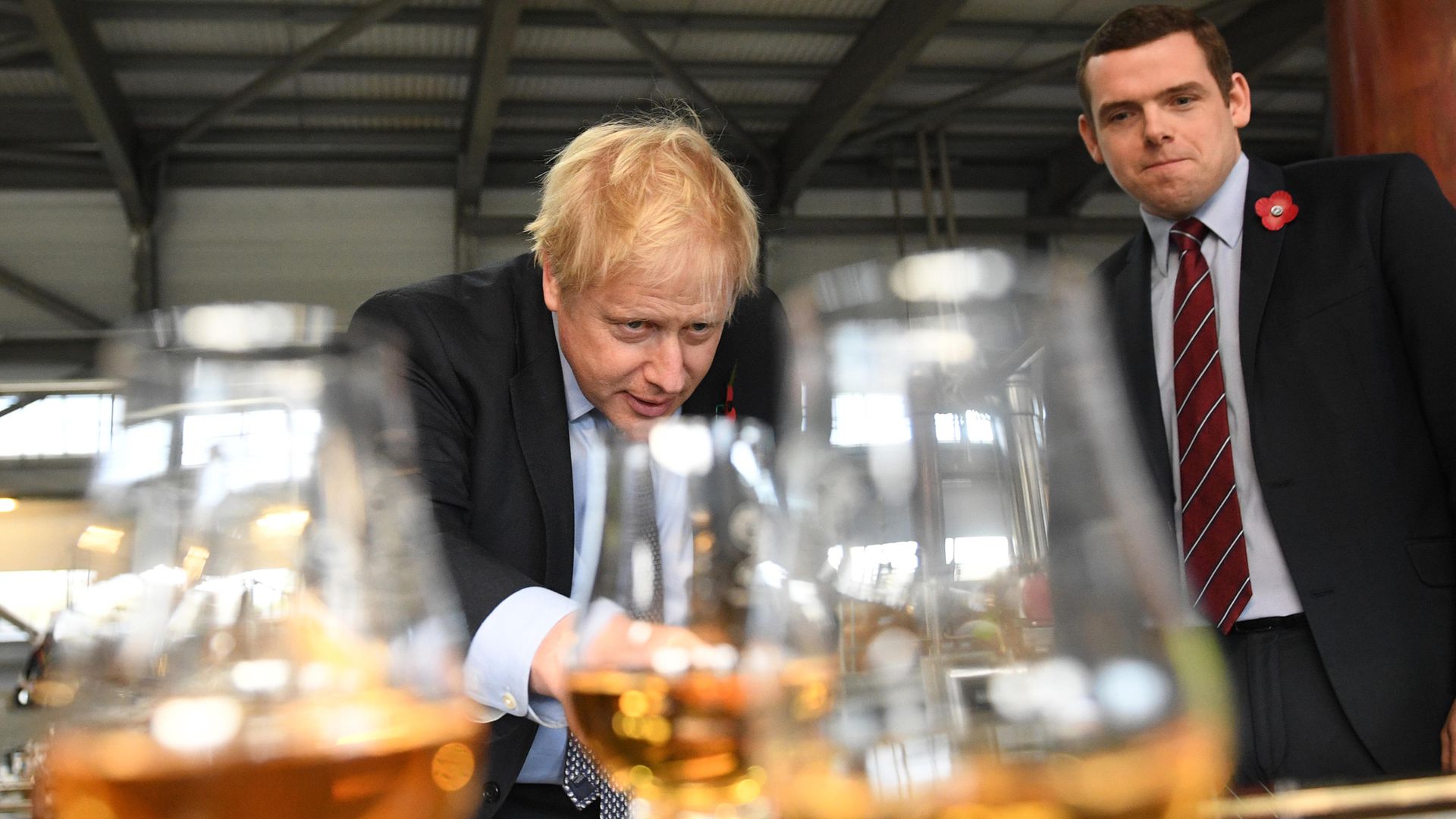 Scottish Conservative Party leader Douglas Ross has said he has no intention of "bringing up" Boris Johnson on the campaign trail during next year's Holyrood elections.
Consecutive polling has shown Ross' party faces an up-hill to beat the SNP in next year's vote, which is tipped to win by a landslide.
The SNP has repeatedly described the 2021 election as a de-facto referendum on Scottish independence and has vowed to pursue a second vote if they turned out being victorious.
MORE: SNP 'will not accept' Westminster veto of second Scottish independence referendum, leaked memo suggests
Discussing tactics for the election, Ross said he would "focus" his campaign on the SNP's domestic record and avoid "bringing up the prime minister".
Asked by Times Radio if it was "odd" for a politician of the same party not to mention their leader when out and about, Ross replied: "I am the leader of the Scottish Conservatives. It is a very separate entity from the UK Conservatives. We have distinct Scottish policies, which are different from the UK party and I think that's right.
"Some people think it's strange that I can disagree with the prime minister or have completely different positions from the UK party. I think that's healthy.
"Of course, that is alien to people in the SNP."
Ross made it clear that as a Tory MP in Westminster he "doesn't have to do" what Johnson requests from him and said he has previously voted against the government.
In November, Ross told Good Morning Scotland that Johnson had made a "mistake" by rejecting calls for a second lockdown and extending furlough.
He also warned that Brexit was "fuelling" Scottish independence.
This follows new polling which shows 52% of Scots back the country leaving the rest of the UK – the 16th consecutive poll showing a majority in favour of independence.
Looking at voting intention in the next Holyrood election, the pollsters said Nicola Sturgeon's party retains a "commanding lead" over the other parties in the constituency section of the vote, although this dropped by 1% from last month to 53%.
The Tories and Labour are neck and neck on 20% – with Labour up two points on November and the Conservatives up by one point.
The Liberal Democrats are on 6%, with 1% of respondents saying they will vote for another party.
Most popular