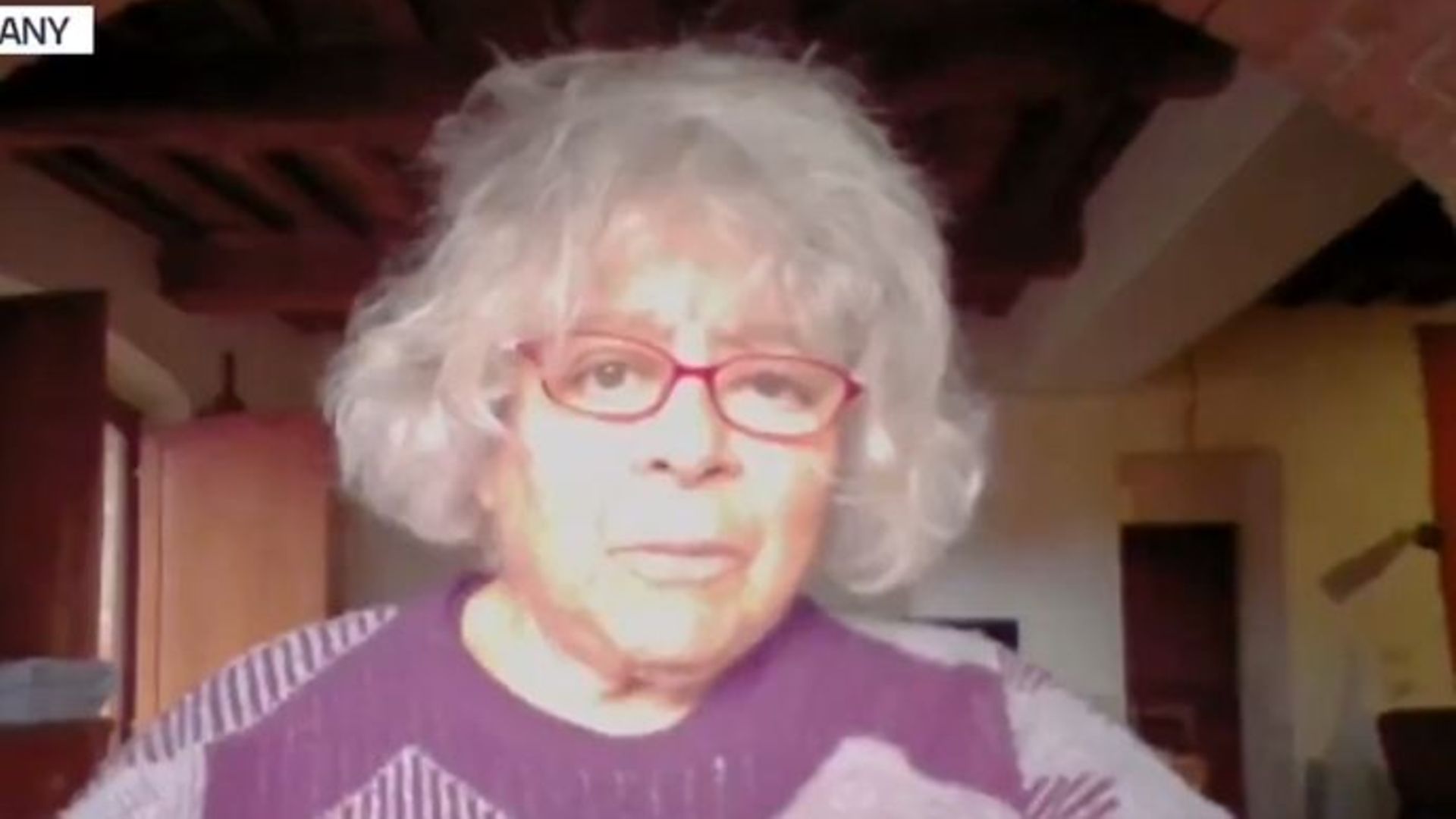 Miriam Margolyes' blunt assessment of Donald Trump and Boris Johnson has won her a heap of praise online.
The British actor said the US president was an "a*****e" and the British prime minister a "clown".
Asked for her reaction to recent events in the US during an appearance on Good Morning Britain, Margolyes said: "Like anybody else, I'm astonished and disgusted.
"I know it's morning television and I know I need to be careful what I say about that man – let's say it ends with 'hole' and starts with 'a'.
"He is a dangerous man. He is a fascist. I think it looked like that from the beginning.
"I long to see the back of him."
Margolyes went on to say many Trump supporters "needed to be smacked" and took time to berate Boris Johnson and anti-vaxxers.
MORE: 'Boris Johnson couldn't direct sh*t into a paper bag' claims actress Miriam Margolyes
MORE: Miriam Margolyes offers 'adulterer' and 'liar' Boris Johnson one piece of advice to improve his image
"Of course one must have the vaccine," she told co-host Susanna Reid: "Those anti-vaxxers are nuts. They need their heads seen to."
She continued: "I'm hoping that I get a vaccine as soon as possible. I'll be 80 in May and I may be able to have it in Italy before I come [back], but I'm not coming to England until it's safe to go.
"You've got that clown in charge there that I didn't vote for, and I'm holding him responsible."
The actor's comments were showered with praise on Twitter.
"Miriam Margolyes is a bloody national treasure of Attenborough proportions," said @MrBaylissGeo.
"We all need a 'jab in the arm' of this lady," claimed @MrsAitchBee.
Melica Edwards posted: "Best Interview in a long time and totally on point! Miriam for PM please."
Best Interview in a long time & totally on point! Miriam for PM please 👏

— Melica Edwards (@EdwardsMelica) January 14, 2021
Most popular