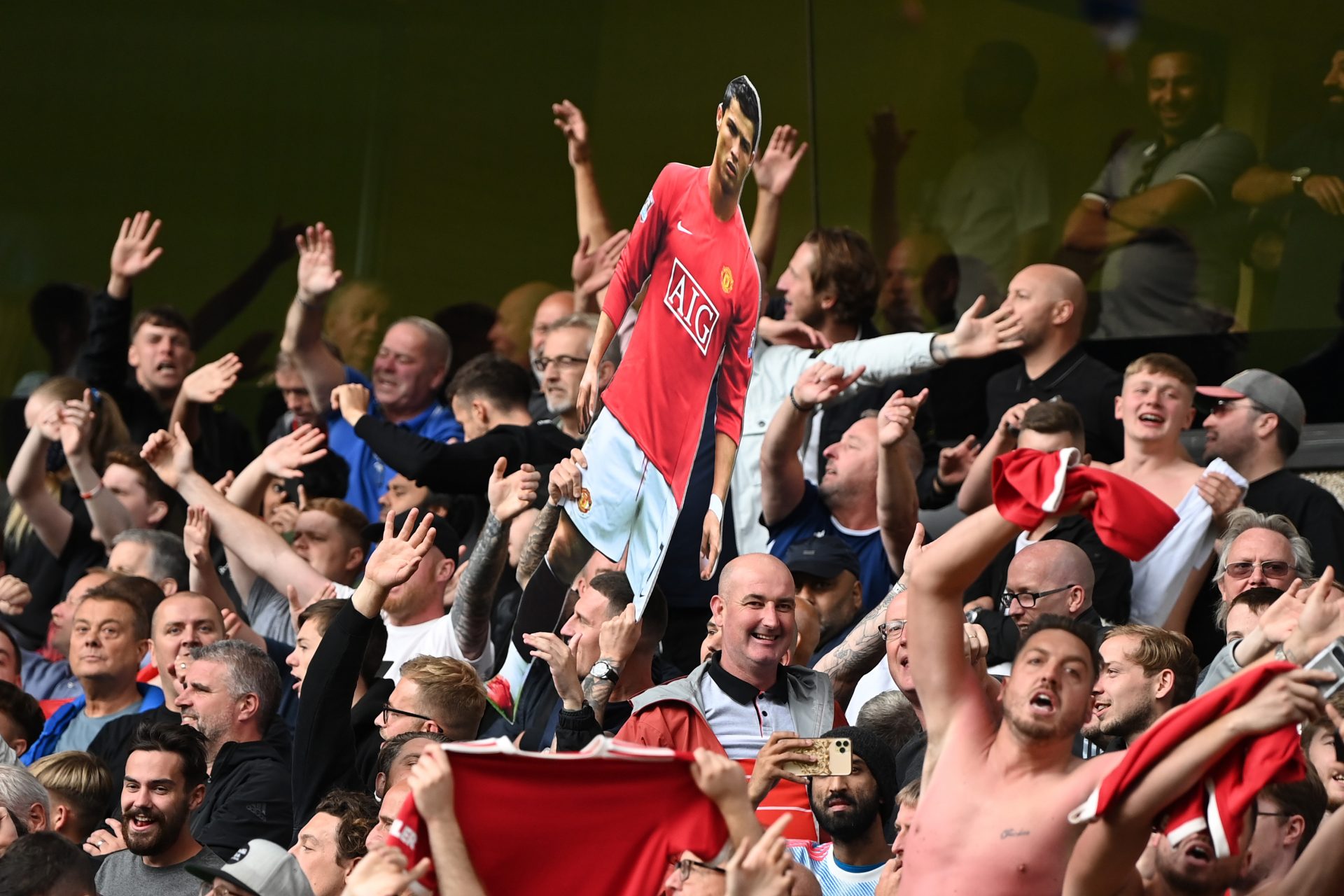 Every fan and his dog have had their say on Cristiano Ronaldo's return to Manchester United. But Bryan Robson, captain of United and of England in the 1980s and early '90s gave the most insightful perspective.
Ronaldo, he said, can be a modern-day Eric Cantona by the standards he sets on and off the pitch.
If he can achieve that, it will scarcely matter whether we see Ronaldo as a narcissist or a sporting phenomenon. Cantona lifted the standards not just by his skills, his flamboyance and arrogance but by the way he religiously warmed down after training sessions, the way he took personal care of his craft and his body above and beyond what the trainers proscribed.
When Cantona arrived at United's Carrington training ground in 1992, Robson was perceived as the archetypal committed footballer. He was the epitome of Englishness: Brave in the tackle, a box-to-box dervish.
He never gave in, but he was 35 when King Eric swaggered into his club. And Robson learnt new routines, found a new edge by observing and adopting his preparation to that of Cantona's.
Never too old, or too young, to learn from the best. No wonder that Robson lasted so long through 742 games for West Bromwich Albion, United and Middlesbrough, and 90 more for his country. A leader willing to learn from a newcomer in his 17th year as a pro.
So I listen to Robson's opinion on the Ronaldo signing. He was there at the start of Ryan Giggs' emergence as a United flier, he saw Giggs on one wing and the emerging Cristiano on the other. And if Giggs could last in top-class football beyond his 40th birthday, why wouldn't Ronaldo. with his obsessions for training and diet, last at least as long?
Robson also holds the view (shared by Sir Alex Ferguson and by Bruno Fernandes, the United playmaker who is a Portuguese countryman of Ronaldo) of the returning prodigal setting an example for the young players whose place in the side his presence might, for a time, impede.
Paul Pogba is in football middle age, but impressionable still. Fernandes is keen to improve. Jadon Sancho is the fresh £100million winger with talent and speed to burn, and everything to learn. Mason Greenwood is tipped by his manager Ole Gunnar Solskjær to become the best striker in England, if he progresses. And Marcus Rashford has everything bar humility and a social conscience to learn from Ronaldo, who was raised in the youth system of Sporting Lisbon, from where United plucked him in his teens.
The rest, as they say, is history. And Cristiano and United are looking to make more.
The Florida-based Glazer family who have owned United since 2003 are looking for a three-way payback. The penny, or the dime, has finally dropped that their remote-controlled operation is viewed on this side of the Atlantic as cynical profiteering. To put that right, they have sanctioned real investment in the team this summer. So when Man City considered signing Cristiano, the family jumped into action.
The fee to take him off Juventus's books is minimal, the wages for potentially the last two years' worth of Ronaldo's skills are reportedly even more than the £560,000 per week they wasted on Alexis Sanchez, now back in Italy with Inter Milan.
Money, money, money. Ronaldo and his ubiquitous agent Jorge Mendes say this is not about the money. It may not be. The ego thing, the extension of a career in the limelight he will fight might and mane not to dim is another driver.
The announcement on Friday that Ronaldo was "coming home" led to a 5.8 per cent surge in club shares on the New York Stock Exchange. His social media value alone – 333 million on Instagram, 149 million on Facebook, and 94 million on Twitter – is huge for promoting United's sponsors.
But away from commerce, the Glazers anticipate a repeat of the Tom Brady story. He is the NFL quarterback who won six Super Bowls on 20 seasons at the New England Patriots before signing for Tampa Bay last year, and within one season won his seventh, the Buccaneers' first title in 18 years.
The Glazers own Tampa Bay. The analogy is persuasive. But the quarterback is the brain in a game of brawn. Brady, now 44, is effectively the manager on the field, the team's tactical master, and what he may have lost in youth he more than compensates for through his game knowledge and his ability to move the big players in his team.
Ronaldo is in the process of change. He left Manchester as a winger of hypnotic speed of foot, balance and power. He returns as a changed player, a man adapting himself to be a poacher, a central striker who sniffs out the chances (or nets the penalty kicks) which is where Solskjaer intends using him.
He will score because he suffers neither doubt nor hesitation. For how long, we shall see. And if Bryan Robson is right, the value will not only be apparent on the pitch.