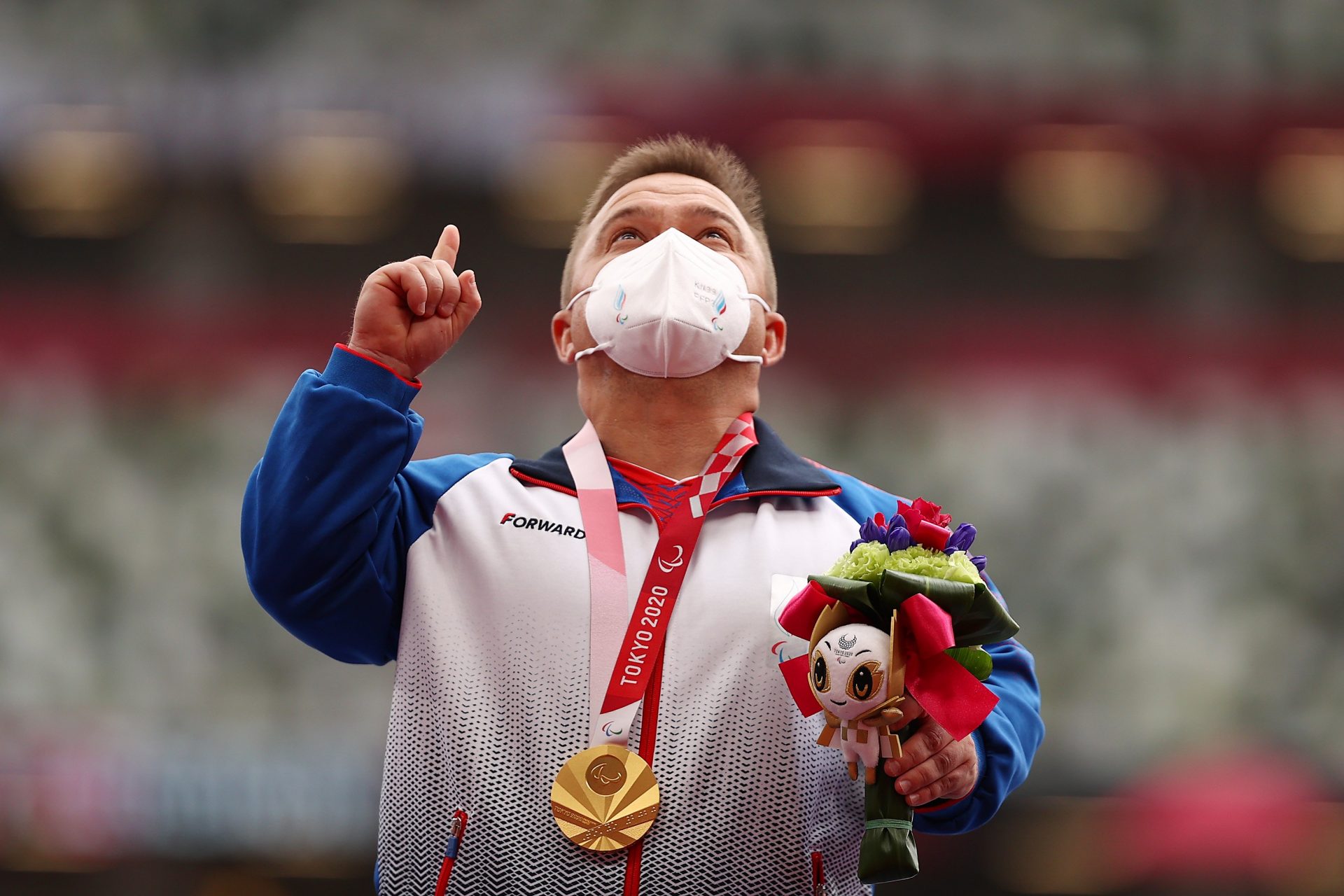 "Do you know, I have never yet come across anyone so much in love with Mother Russia as myself ?", Tchaikovsky wrote to his patron Nadezhda von Meck in early 1878, and it is difficult to think of a better composer of an alternative Russian national anthem.
One hundred and eighty years after his birth, Tchaikovsky has done just that, as the doping scandal saw Russia stripped of the privilege of using its own anthem, flag or indeed name at the 2020 Olympics, instead appearing under the sterile title of the 'Russian Olympic Committee'.
There, as at the Paralympic Games, the national anthem Russia, You Are Our Sacred Power was replaced with Tchaikovsky's Piano Concerto No. 1, as played by the great Russian pianist Denis Matsuev.
Compared to the undeniably grand but stiff and starchy national anthem, Tchaikovsky's piece – deeply romantic and transcendent – hardly seems a demotion.
If anything, as the thunderous horns that open the piece, followed by its assertive piano chords and the lushest of strings, have blared out over the loudspeakers in Tokyo's Olympic and Paralympic venues, the substitution has been a chance for Russian achievement to be doubly showcased on the podium.
And the Russian government have gleefully made hay out of their underdog status. In a bizarre Instagram video which opened with her boxing a dummy labelled 'press', Foreign Ministry spokeswoman Maria Zakharova said of the anthem's substitution: "We love our rivals on the podium, so let them listen to classical."
The clip concluded with Zakharova's statement "I want to quote our foreign friends, and all say together, we will ROC you", followed by the unmistakable drums of the Queen hit. The hashtag #wewillROCyou quickly took off on social media.
Tchaikovsky was in his mid-30s when he wrote the concerto in a frenzy of activity, playing it for his friend and former teacher, pianist Nikolai Rubinstein, to whom he intended to dedicate the work, just a few days later.
Tchaikovsky later wrote to his patron that Rubinstein denounced it as "bad" and "vulgar", saying that parts were "so clumsy, so badly written" that they were "beyond rescue".
Rubinstein requested extensive changes if he were ever to perform it, but the composer responded: "I shall not alter a single note."
While the piece was premiered in its original form under the fingers of German pianist Hans von Bülow, to whom Tchaikovsky switched the dedication after Rubinstein's wounding words, his resolve apparently wavered and the work was later revised three times.
Between the concerto's original composition and the final version of the late 1880s, Tchaikovsky suffered a disastrously failed marriage, struggles with his homosexuality, and the death of Rubinstein. Tchaikovsky himself died just a few years later, aged 53, allegedly after suicidally drinking a glass of cholera-infected water at a St Petersburg restaurant.
But the power of Tchaikovsky's piano concerto endured for well over a century after it was written. For Ken Russell, it was responsible for both his personal salvation and his career as a director.
A nervous breakdown while serving in the merchant navy saw him spend six months in a semicomatose state in an armchair in his mother's living room, until one day the piece came on the radio.
"I became conscious of an incredible kind of beauty, the existence of which I had never dreamed," he recalled in his autobiography. He was instantly cured, rousing himself from his lassitude to bicycle into town to buy the recording.
Tchaikovsky's piano concerto opened up the world of classical music to Russell, furnishing him with the subject of many of his works, but it also informed his visionary directing style – "With music came pictures," he later said, "dream images when I closed my eyes."
Russell's The Music Lovers (1971) would tell the director's highly subjective version of Tchaikovsky's biography in just such 'dream images'. Russell's imagining of the premiere of the concerto found Richard Chamberlain giving a sweatily energetic performance at the piano and the music providing a backdrop to fantasy sequences which hint at the film's main themes – as Russell put it: "It's about a nymphomaniac who falls in love with a homosexual."
The concerto would later be put to other cinematic uses. In Stephen King's Misery (1990) it is the euphoric accompaniment to James Caan's character being seized with writerly inspiration despite his brutalisation and imprisonment, the striking of typewriter keys mirroring the crashing piano chords.
In Frank Capra's emotive 1943 propaganda film The Battle of Russia, it is a symbol of cultured Russian civilisation versus the savagery of the Nazis.
This summer, the piano concerto has become forever bound up with the real-life drama of dreams made or broken on the Olympic field. It may never be heard in the same way again.
Tchaikovsky and the Russian national anthem in five songs
Matvey Blanter, Katyusha
Based on a folk tune, Blanter's 1938 song became a patriotic favourite in the Second World War, giving its name to a Soviet rocket launcher. It was the Russian Olympic Committee's preferred replacement for the Russian national anthem.
Mikhail Glinka, Patriotic Song
After the collapse of the Soviet Union, Glinka's melody was adopted as the anthem under Boris Yeltsin, but its wordlessness proved a flop with the Russian public.
Alexander Alexandrov, Russia, You Are Our Sacred Power
The current Russian national anthem, using the melody of the Anthem of the Soviet Union adopted by Stalin in 1943, was instituted in 2000. Science fiction author Boris Strugatsky called it a 'symbolic return to totalitarian power'.
Tchaikovsky, Serenade for Nikolay Rubinstein's Name-Day
The composer wrote this light piece, one of seven dedicated to his pianist friend, two years before the two fell out over his Piano Concerto No. 1.
Solomon and the Hallé Orchestra, conducted by Hamilton Harty, Tchaikovsky's Piano Concerto No.1
This 1929 recording of the concerto by British and Irish performers was the one that shook director Ken Russell out of a mental crisis and started a life-long love affair with classical music.
Now hear the extended playlist: tinyurl.com/TNETchai