John Lydon has never been one to mince his words. During his failed legal battle with former Sex Pistols bandmates over the forthcoming Danny Boyle series Pistol, he compared a "band member agreement" as "slave labour", and the lawsuit launched by drummer Paul Cook and guitarist Steve Jones as "poison" and "a trap".
It's an old saw in the music industry that 'where there's a hit there's a writ' but the dispute here isn't about money, at least not in the first instance. Cook and Jones wanted to license the group's music to Boyle's series, which is based on Jones's book Lonely Boy. Lydon demurred – he thinks the book, in the words of his lawyer, "depicts him in a hostile and unflattering light" – but the other ex-Pistols won after invoking the 1998 agreement which they claim allows for licensing decisions to be made on a "majority rules basis".
The case cuts to the heart of how the concept of 'the band' operates within popular music culture and its industrial and legal contexts. The courts have long been kept busy with financial wrangling over authorship and plagiarism – George Harrison was found to have plagiarised The Chiffon's He's So Fine for his own My Sweet Lord even if, in the words of the judge, it was "subconsciously accomplished".
More recently in 2018, after a fiveyear battle, Robin Thicke and Pharrell Williams found themselves more than $5million out of pocket when they unsuccessfully defended their hit Blurred Lines against the Marvin Gaye estate's controversial claim that they had appropriated the "feel" of his song Got to Give It Up. Led Zeppelin last year, on the other hand, eventually batted off accusations that Stairway to Heaven infringed the copyright of the 1968 instrumental Taurus by the band Spirit. But cases like these, much as they invoke creativity and musical practice, are at base property disputes about whether the intellectual property of the original songwriter has been infringed.
The tension between a song as a creative output and as a piece of property is thrown into sharper relief, though, by intra-band disputes. A case in point is that of Hadley vs Kemp.
Here, members of Spandau Ballet sued guitarist and songwriter Gary Kemp for a greater share of the royalties in hits like True. This revealed both the instability of informal arrangements in the face of platinum-selling records, and the sometimes-hazy distinction between performance and composition in bands, especially where the recording itself – rather than sheet music – is the primary musical artefact.
The plaintiffs appealed to a verbal agreement in 1980 about composition royalties and further argued that delivering parts like a saxophone solo in their own distinctive fashion should count as compositional contributions. Both claims were rejected by Mr Justice Park.
Mike Joyce and Andy Rourke, drummer and bassist in The Smiths, had more luck in their action against singer Morrissey and guitarist Johnny Marr for a greater share of songwriting royalties, Rourke settling for 10% and an £83,000 lump sum while Joyce held out for £1 million and 25%.
The rancour in these cases isn't about money alone, but is a feature of the distinctive nature of bands as simultaneously creative, social, business and legal entities. The cliché of 'creative differences' as a source of such schisms runs deep, and there is much truth therein, but it's hard to disentangle from the social and financial dynamics at work.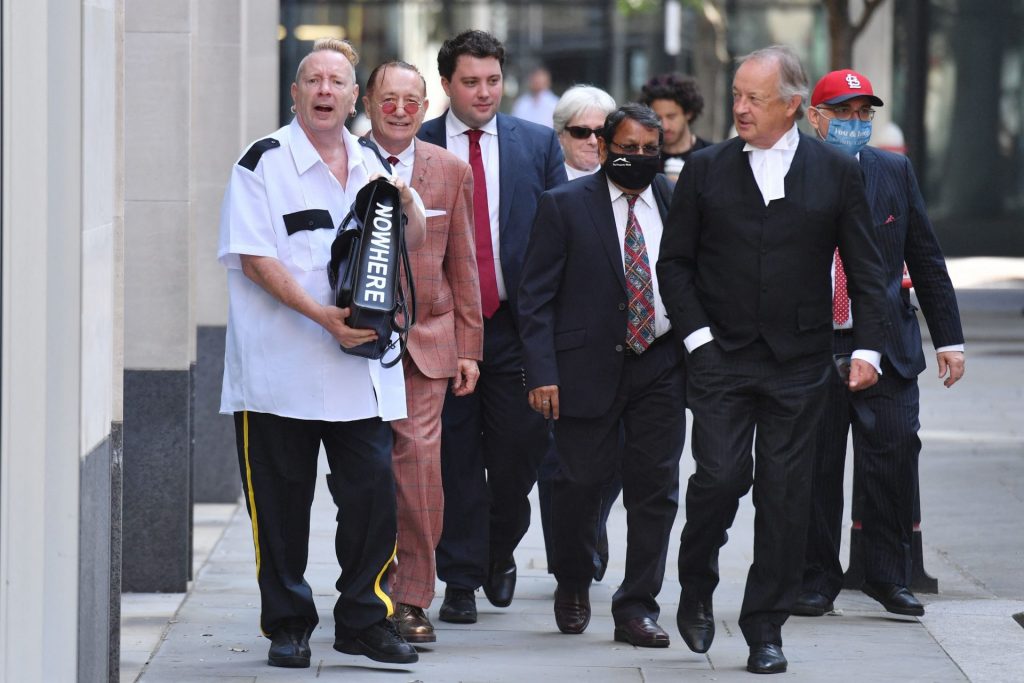 Founding sociologists like Max Weber and Ferdinand Tönnies wrote about social relations being organised around groups according to 'gemeinschaft' – personal ties and collective ethos, a community – and 'gesellschaft' – more functional, organisational and formal roles.
Bands often straddle these, through their individual histories via the evolution of the 'band' itself as a phenomenon. As Marr would reflect: "Looking back, I would have done things differently. I'd make sure you don't move a muscle without a contract – for everybody's benefit. Young people aren't good at doing that kind of thing, and we had to pay the price for it."
Bands often derive from informal peer-group activity. The archetype is of formation at school (like Spandau Ballet) or on local scenes (like The Smiths), or even amongst siblings (The Kinks, or AC/DC, for example).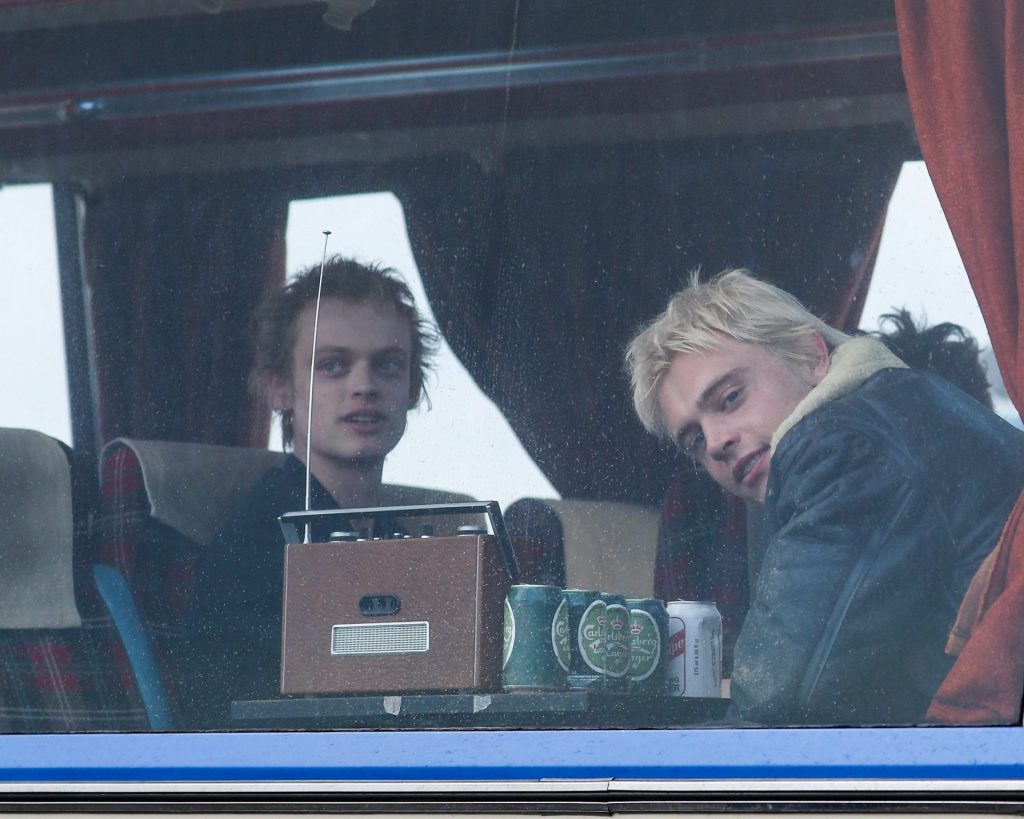 Rock history is shot through with myth-making, but this has material consequences. "The significance of magic", wrote founding Mercury Album Prize chair and sociologist Simon Frith OBE "is that people believe in it."
The peer-driven skiffle craze that led to the legendary meeting of Lennon and McCartney at Woolton fete, for instance, or the blues-boom that underpinned childhood friends Jagger and Richards's bonding over records on bumping into one another years later at Dartford Station had longstanding echoes. Their own success was at least partly afforded, like their American counterparts, by the falling-off of post-war social strictures, increased leisure time for teenagers, and spaces for them to play. They also influenced subsequent generations of self-taught and self-organised musicians.
Just as the early overlap between amateur and professional activity in the 1950s and 60s gave way to the influence of big business as rock and roll become a significant commercial concern, so individual acts evolved from friendship groups into brands, accruing corporate appendages along the way.
There's a popular sense of authenticity that resides in the 'classic line-up' – witness the concern from fans when it was announced that Charlie Watts would sit out the forthcoming Rolling Stones tour due to health problems.
Complaints about the band not being the real thing looked fairly irrelevant when the gentleman drummer's death was announced on August 25. But in any case, they would have sat alongside the financial exigencies of multinational, multi-million-pound operations. At the upper echelons of the industry hundreds of millions of pounds can be at stake, and with a small army's worth of infrastructure – U2's 360° tour required 120 trucks and 300 touring crew – there's more than just the band's livelihoods on the line. Complications abound.
Few schisms were more acrimonious than that of Pink Floyd. They had already jettisoned founding frontman Syd Barrett in 1968 when mental health difficulties left him unable to contribute, replacing him with hometown friend David Gilmour, before achieving global reach in the 1970s.
By 1979, long-simmering tensions led key songwriter Roger Waters to oust keyboard player Richard Wright after recording The Wall. Wright was, however, re-employed as a hired hand for the subsequent very expensive tour. The 'gemeinschaft' had broken down. The 'gesellschaft' rolled on. Drummer Nick Mason was to note ruefully later on that Wright, "as a salaried performer… was the only one of us to make money from the shows. The remaining three of us shared our losses".
When Waters called time on the band, or so he thought, in the mid-1980s his ire was stoked when Gilmour and Mason re-convened hiring Wright, again, as a session player. Their 1987 Momentary Lapse of Reason tour took place under the shadow of legal threats from Waters to prevent them from using the name. Like The Sex Pistols dispute, the creative legacy was intertwined with the personal, with more in play than money alone.
Bands are like three-legged stools – creative, social and financial dynamics –where weakness in one has knock-on effects elsewhere. Industrial reality militates towards the financial. The origin of the 'band' as a format, the gang of friends jamming together, exerts a pull towards the social in popular consciousness. To apprehend the appeal of their creativity, and salience in musical culture requires negotiating the messy intersection between them.