Paris
France Henry Miller once said "To know Paris is to know a great deal", and this is true in the case of James Bond, as he once had the pleasure of visiting in 1985's A View to a Kill, to secure information on Max Zorin, a shady French horse trainer, who is so shady that he looks and talks like Christopher Walken. Bond spends his time dining at the restaurant in the Eiffel Tower with the incredibly named Achille Aubergine – a detective who looks like he has bras in his coat pockets. However things soon turn dark, as Grace Jones's terrifying Mayday murders the detective with deadly paper butterflies, and leaps from the tower via parachute. Bond obviously gives chase, but as he's 58 years old, he loses her, and has to call it a day, probably to go and have a lie down and rest his eyebrows.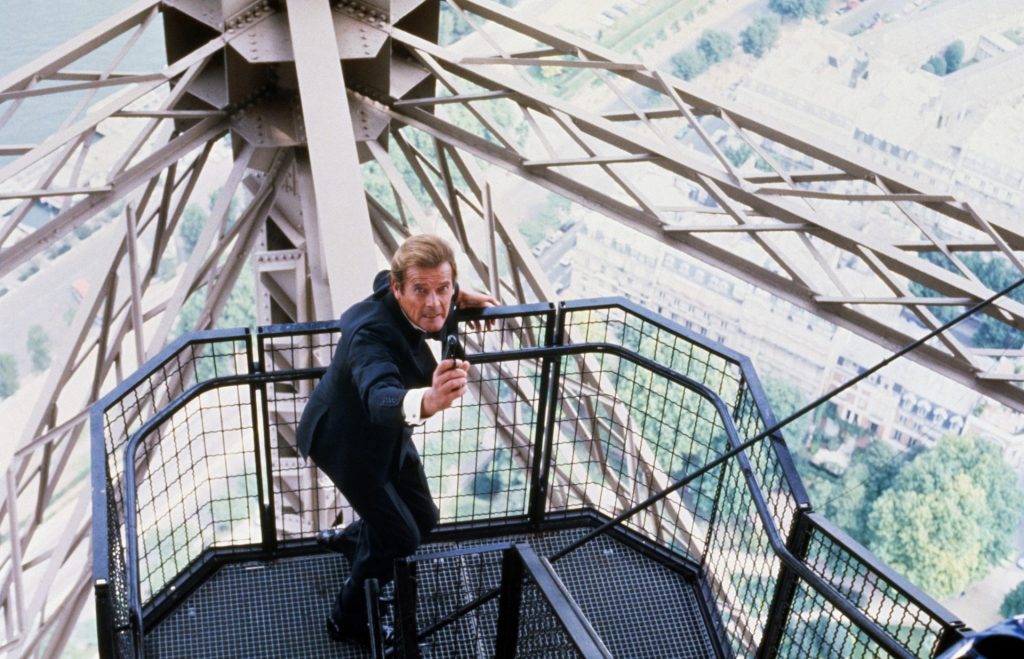 Monte Carlo, Monaco
James Bond has visited the Casino Monte Carlo twice, though officially only once in 1995's Goldeneye – with the other visit being in 1983's Never Say Never Again (spits on floor). Bond is here strictly for leisure on this occasion, for a calming game of Baccarat after a long day of driving, and seducing his female evaluator. However it's here he meets the wonderfully named Xenia Onatopp, and begins to look into the devious and deadly world of the Janus Syndicate, eventually finding out just what they intend to do with their Goldeneye.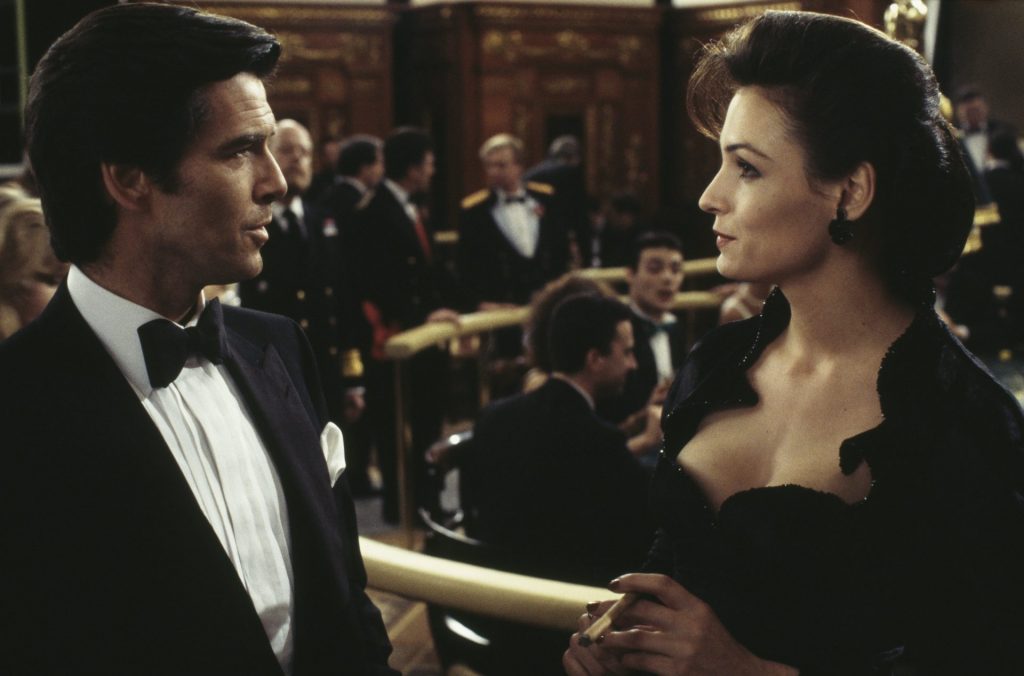 Lisbon, Portugal
James and Tracy Bond drive off from their glamorous wedding in 1969's On Her Majesty's Secret Service, and discuss sweet nonsense as they head down a busy road, their car dressed in flowers and ornate decorations. However, they decide to stop and remove them on the mountainside roads of the Parque Natural da Arrábida. It is sadly here that James's marriage is annulled via a hail of bullets, and he rests at the roadside with a dead wife, and a buffet bill that he hopes his father-in-law will cover.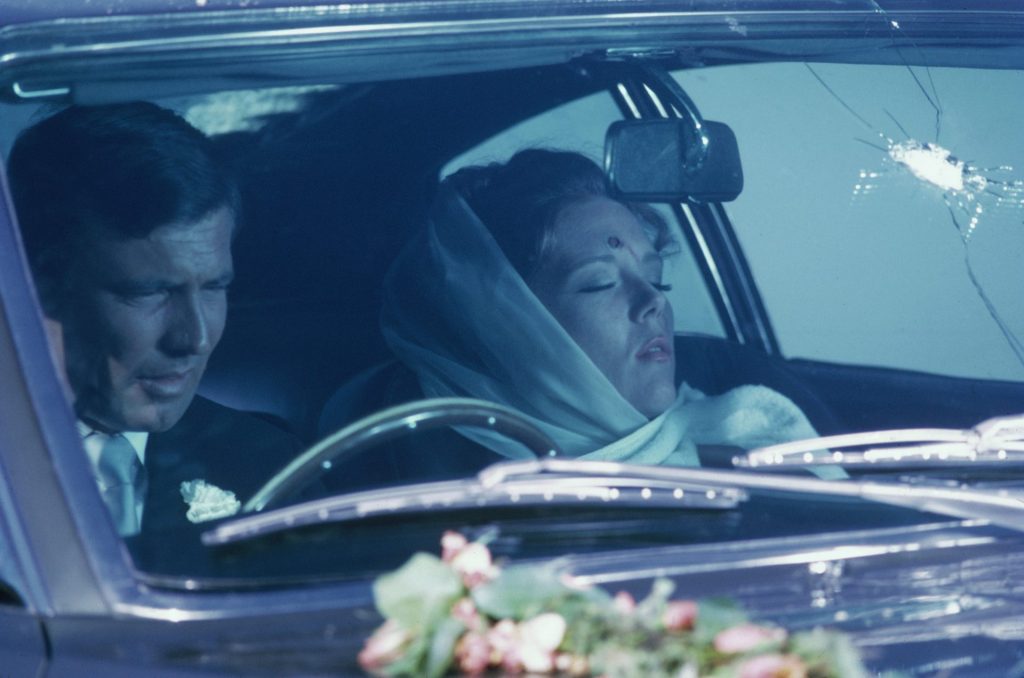 Venice, Italy
Ahhh, Venice, city of canals, Cornettos, and lingering love. James Bond has been here a few times; he dumped some blue movies off the side of a gondola in From Russia with Love, took a spin in a hovergondola in Moonraker, outwitting chasing speedboats, and deadly assassins as he did so, culminating in a hover around St Marks Square, with some experts left wondering how he managed to get out of that area in a laughably unwieldy moving bouncy castle – though the pigeons enjoyed it. Latterly he holidayed there in Casino Royale, with the love of his life, though he did have to watch her drown in a sunken building, so he probably has mixed feelings about that visit, to be honest.
Sardinia, Italy
James Bond arrives in beautiful Sardinia with Agent XXX (his Russian opposite) in 1977's The Spy Who Loved Me, to investigate Karl Stromberg, a flipper-handed maniac who wants to drown the world because he liked living underwater so much. Bond takes in a speedboat ride, and a tour of Stromberg's facilities, all while wearing the biggest pair of flares known to man. Not quite content with soaking up the sights, he then takes a spin underwater in his Lotus Esprit, and kills a few aqua assassins, before emerging at Spiaggia Capriccioli, to the open-mouthed shock of sunbathers.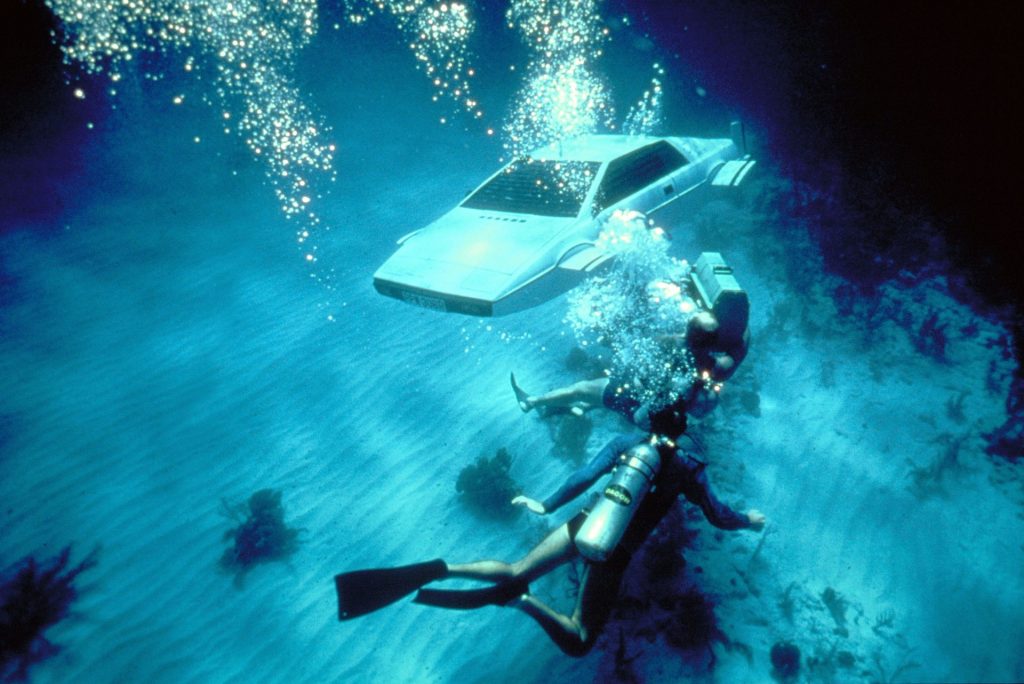 Rome, Italy
Bond arrives in Rome to attend a funeral in 2015's Spectre, and ends up infiltrating a S.P.E.C.T.R.E. clubhouse meeting, leading to a frantic night-time car chase through the city, tailed by the mysterious Mr Hinx (I say mysterious because we never really find out who he is). While Rome is a stunning place to visit and observe, a dark chase, through desolate, empty streets, somehow manages to be horribly tedious. Though he does find out that the ejector seat in his new car works, and that Christoph Waltz likes holding meetings in the dark.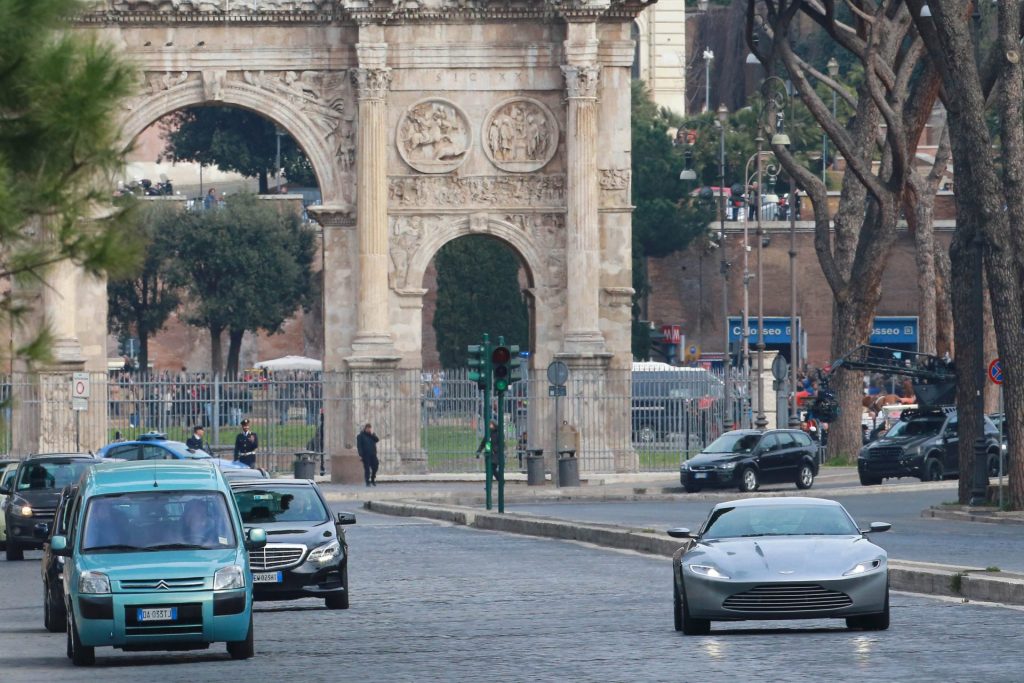 Cortina d'Ampezzo, Italy
In 1981's For Your Eyes Only, Bond visits beautiful Cortina (not the car) to find further information on the whereabouts of a missing ATAC device (used to coordinate Polaris submarines). Once he's settled, he smashes up a florist, dodges the advances of an underage girl, outwits a deadly skier, aces a ski-jump, and has a punch-up with a Zamboni – all in all, a typical European jaunt.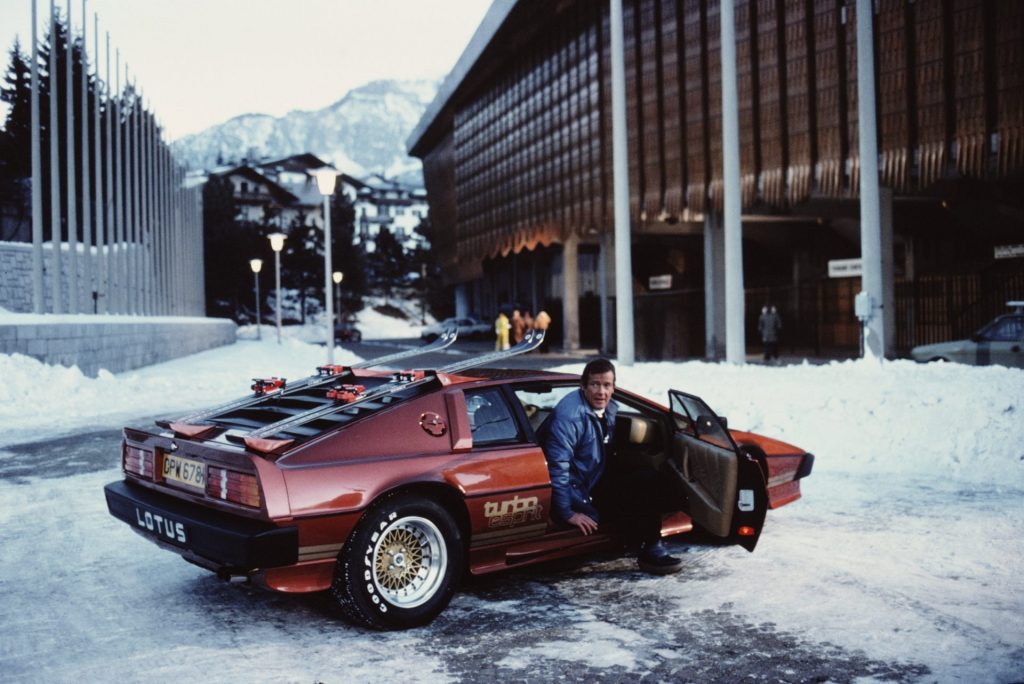 Lake Como, Italy
There aren't many better places to announce to the world that you are "Bond, James Bond", but Daniel Craig has that honour when he kneecaps Mr White at the end of Casino Royale, and saunters down the steps of Villa del Balbianello wielding a machine gun.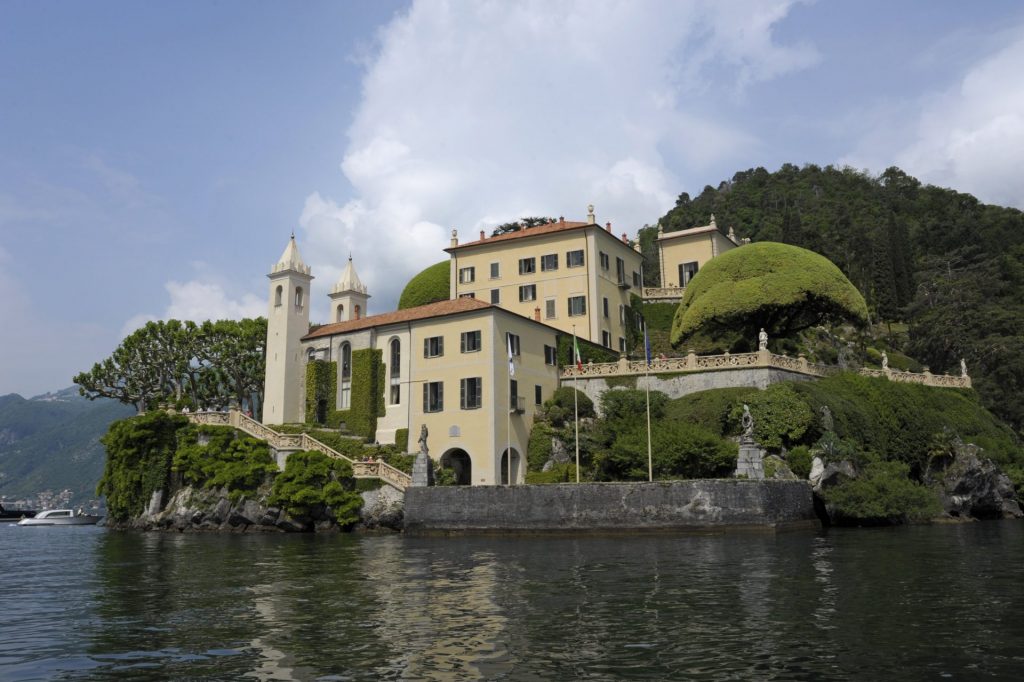 Murren, Switzerland
Beautiful Piz Gloria sits atop of the imposing Schilthorn Mountain, affording beautiful views of Murren, Switzerland, as well as oncoming helicopters, racing to the aid of Tracy Di Vicenzo, who was being held captive by Blofeld in 1969's On Her Majesty's Secret Service. Bond was no stranger to the location upon arriving, however, having stayed there briefly a few days earlier, posing as a British genealogist by the name of Sir Hilary Bray, who spends most of his time awkwardly seducing fellow patients, thus ruining (or boosting) the real man's reputation back home.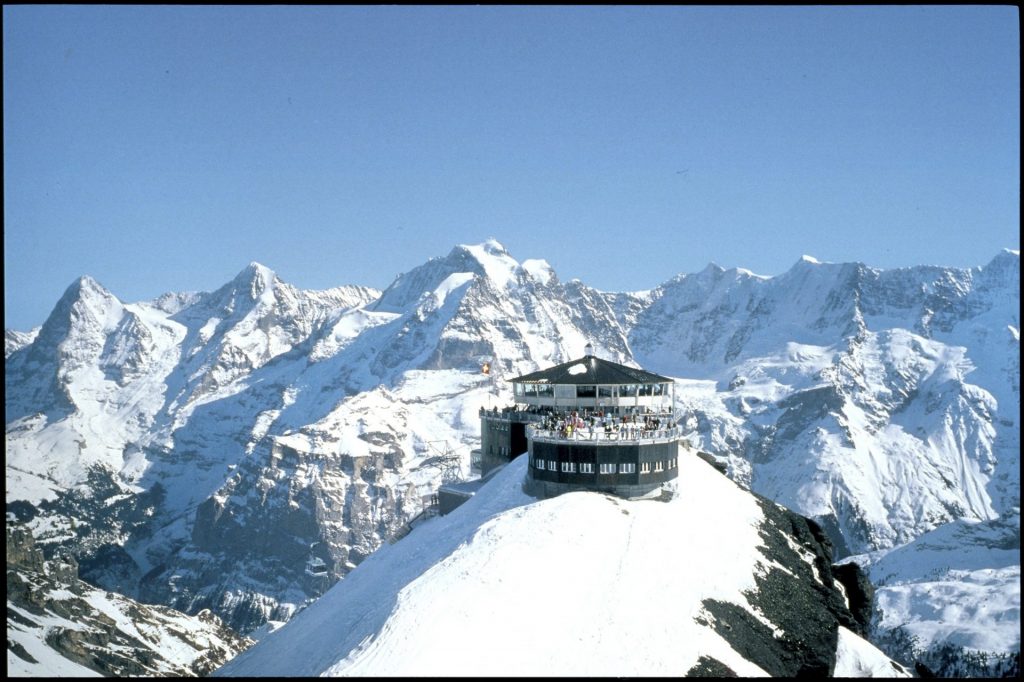 Montenegro
In 2006's Casino Royale, Bond finds himself in Montenegro, at the eponymous casino (actually filmed at a spa at Karlovy Vary in the Czech Republic), to take part in a poker tournament to stop the villainous Le Chiffre from covering his losses after borrowing money from highly armed warlords, which is a bit like going on Bullseye to win a speedboat to replace the one you borrowed and crashed. Bond and his MI6 contact Vesper add glamour to an already highly glamorous location, and obviously save the day.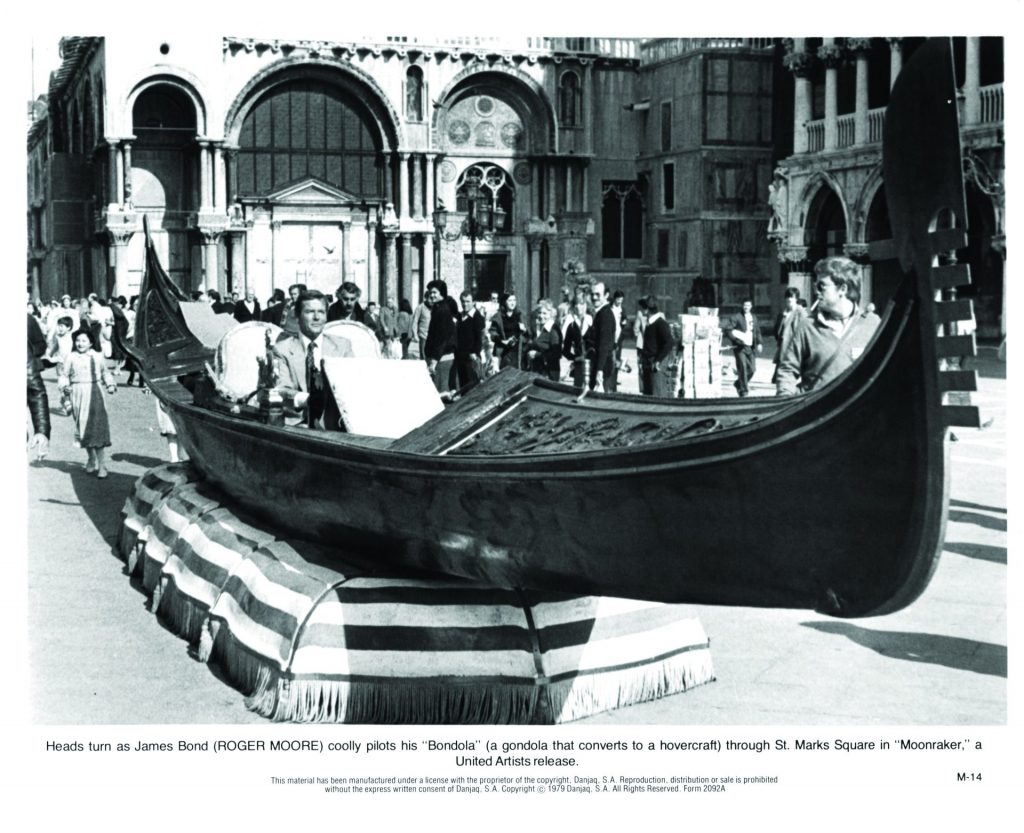 Bregenz, Austria
Never afraid of embracing culture, Bond stops off at a stunning open-air performance of Tosca at the Bregenz Opera House in 2008's Quantum of Solace. While it can't be said he went to have a singalong, there's no doubt in my mind he enjoyed the performance as he scans the crowd to find out just who is associated with the shady "Quantum" group – though he may as well have not bothered, as it turned out they were all just a S.P.E.C.T.R.E. franchise anyway.
Hamburg, Germany
In Hamburg, Bond arrives to meet the proprietor of the Carver Media Group in 1997's Tomorrow Never Dies, Elliot Carver, and try to pose for five minutes as a banker, to get information from him regarding a recent international incident that may lead to war with China. He checks in at the Atlantic Hotel but he blows his cover fairly quickly, and Carver's wife, with who Bond used to be "friends", ends up dead, so not sure there are many happy memories there.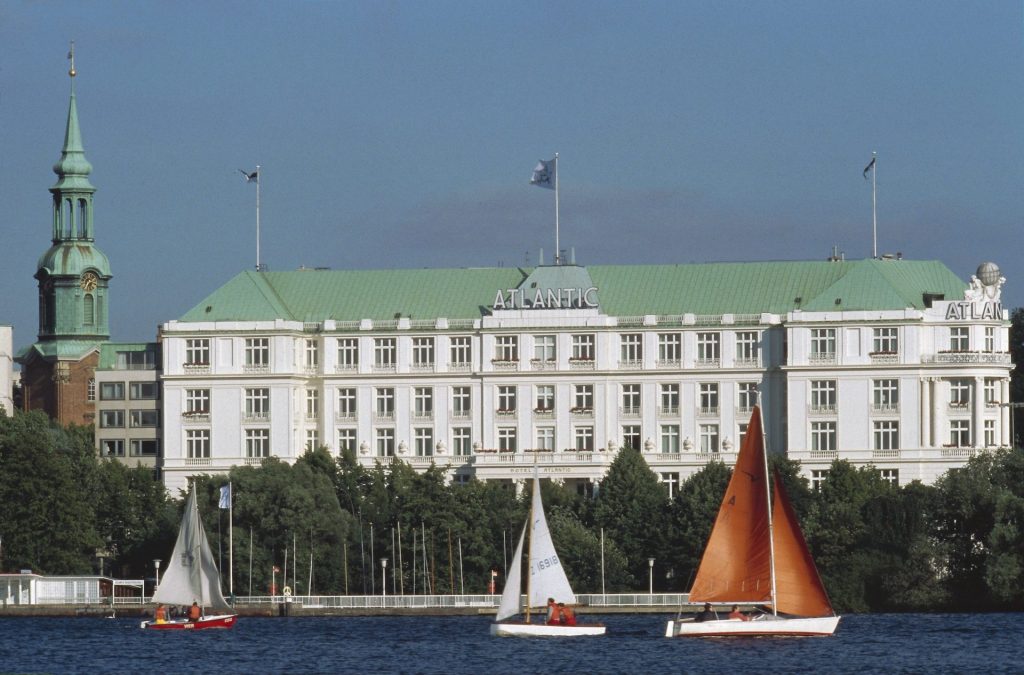 West Berlin, Germany
In Octopussy, Bond is dressed as a clown. Feldstadt US Air Force Base (a fictional base) in West Germany is minutes away from being decimated by a nuclear bomb, and so Bond stops off in a caravan on-site to change into a clown costume, with full make-up, and wobbly big feet. Luckily, he manages to stop the blast, and save the world, though we are luckily spared the sight of Bond defusing the bomb by throwing a bucket of confetti over it, while pretending it is water.
Prater, Vienna
In 1987's The Living Daylights, Bond finds himself in Vienna with Kara, the girlfriend of a missing defector, as they have just escaped from Bratislava via cello case. He decides to take her to the Prater amusement park, and a ride on the Ferris wheel made famous in The Third Man, for a bit of a kiss and a cuddle. They also take a jaunt on many of the amusements, and he even wins her a cuddly toy. Sadly their trip is cut short, as is Bond's friend Saunders, so they leave soon after for further strange romance in Tangier.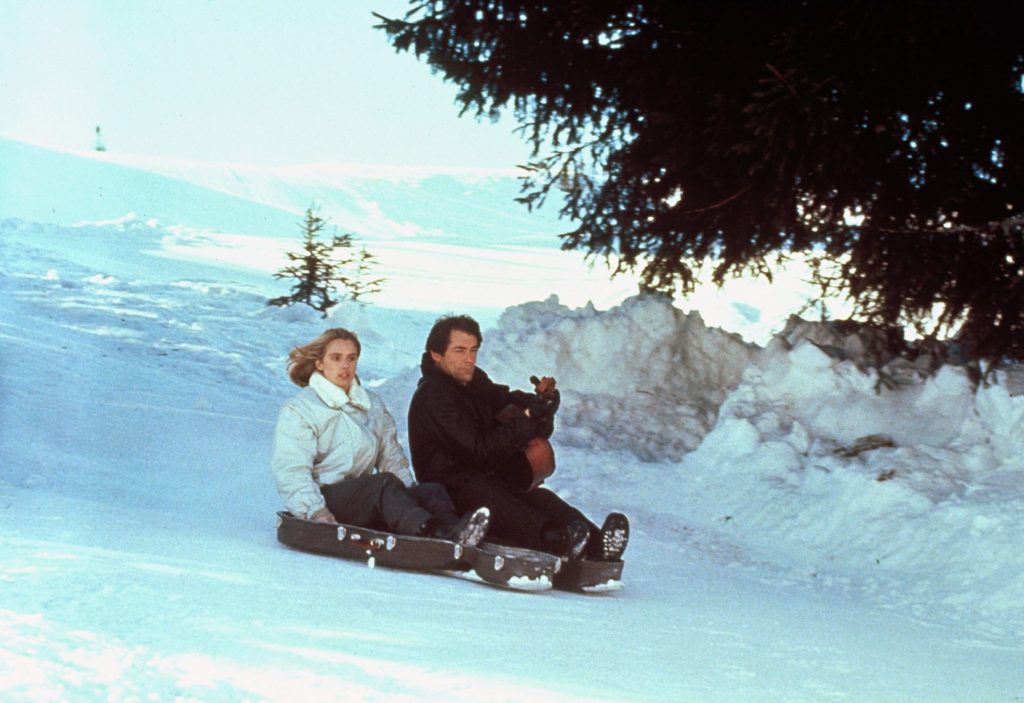 Amsterdam, Holland
Bond arrives in Amsterdam in 1973's Diamonds are Forever, posing as a diamond smuggler by the name of Peter Franks, to meet Tiffany Case. While posing on a street corner pretending to snog himself, he rounds off his trip by engaging in a tiny elevator fight with the real Peter Franks, before stuffing a big load of diamonds in his dead body. Can't remember Judith Chalmers doing this, but it keeps travel interesting.
London, England
Obviously, London is Bond's home, so it has featured a great deal, with Universal Exports initially nestled in Piccadilly until the Brosnan era, where it found a home in the imposing MI6 building in Vauxhall. It is at the start of 1999's The World is Not Enough, when Bond jumps into Q's hi-tech fishing boat at that very building, and the audience had no idea they were about to bear witness to the longest pre-credits sequence in Bond history. As he plunges the boat down into the Thames and begins a boat chase that ages everyone involved considerably, there can be no doubt that while it's nice to see London involved so heavily in an action sequence, it would have been better with 75 minutes shaved off of it. London also played host to Skyfall's London Underground adventure, as Bond chases the evil Silva, who drops a tube train on 007 with such logistical precision that Southern Rail should get in touch with him to sort out their service.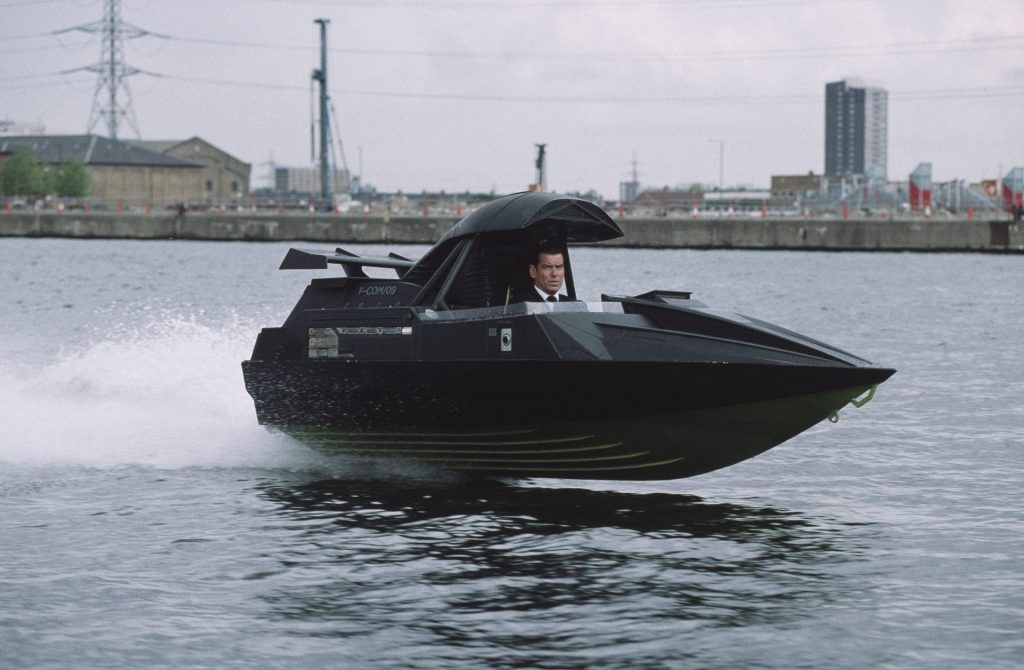 Glen Coe, Scotland
Skyfall. It's more than just a title, a song, or a noun. It's Bond's family home, sat in the middle of nowhere, protected only by Albert Finney and one shotgun. Not the ideal place, then, for a siege, but it's a siege we get, as Bond tries, and fails, to protect M from the deadly Silva, a man who spends most of the film boasting about how he can kill anyone with just the push of a button from miles away, but decides instead he wants to shoot her in the face at close range. Thanks to Roger Deakins's incredible cinematography, the journey and destination have never looked better.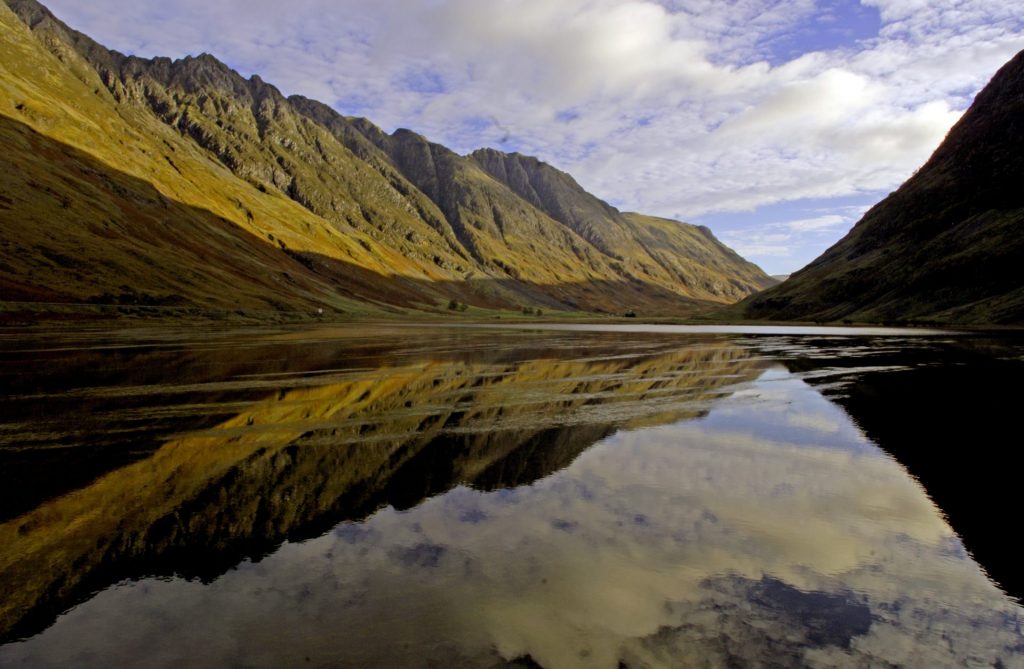 Thunderbook: The World of Bond According to Smersh Pod and Explodobook: The World of 80s Action Movies by John Rain are out now