Like the deadly agent she has lived with all her life, Barbara Broccoli doesn't waver.
When I ask if there was a moment, during the last 18 months, when she considered releasing the 25th James Bond movie onto streaming platforms, she looks me right in the eye. "Not for a second," she says without blinking. "James Bond is a cinema event, we make it for the big screen and I know people think that delaying it was about money, but we just couldn't risk our audiences not being safe, so that's why we pulled it. Believe me, it wasn't easy and it cost a lot of money to halt the release – it was all about safety in theatres."
The daughter of the Bond movie founder Cubby Broccoli, Barbara has been in charge of the world's longest-running and most successful film franchise since 1995, when she brought Pierce Brosnan in to star in GoldenEye. She splits her time between London and Los Angeles and could well lay claim to being the most powerful woman in movies. She's overseen nine Bond films, as well as some lower-budget productions, and successful West End theatre shows adapted from movies, including Ian Fleming's Chitty Chitty Bang Bang and Chariots of Fire.
"My first Bond set was in Jamaica when I was one year old," she recalls. "I was there for Dr No, with Sean Connery and Ursula Andress. I mean I'm sure I don't really remember it but there are photos of me and many family stories, so I feel I do actually remember it and, because Ian Fleming wrote the Bond books in Jamaica, it's always been what I consider to be the spiritual home of Bond."
For this 25th film – and Daniel Craig's last of five outings – the Bond juggernaut returned to Jamaica, at Broccoli's behest. "It's not that easy to shoot there but I persuaded everyone that we must and we pulled it off and it's now basically 60 years since Dr No, so it feels absolutely right and fitting to be there."
Michael G Wilson is Broccoli's half-brother and co-keeper of the Bond flame. He's been with the films since 1972 as a writer and producer, making a cameo appearance in every one. He's a quieter, calmer presence and often simply chimes in after Barbara. "She generally gets what she wants," he smiles at this point. Apparently, Michael can be spotted in military garb at the Spectre party near the new film's beginning. "Don't blink," he says for those keen to notice. Barbara is more camera shy, preferring to stay behind the scenes, although she does reveal to me that the only film she's in is For Your Eyes Only.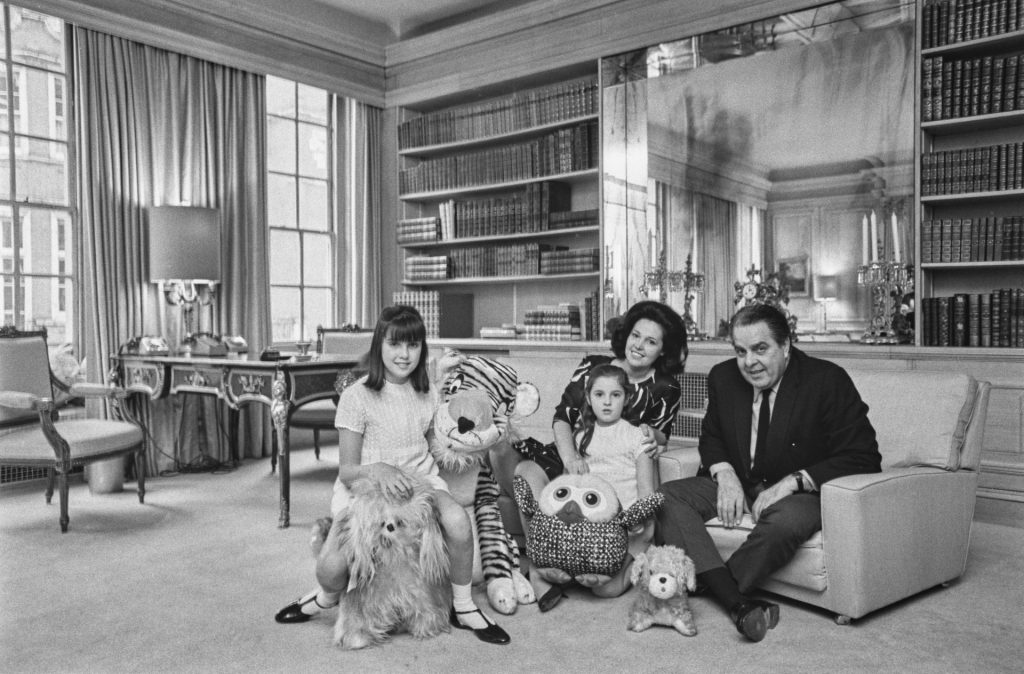 "I play a parrot," she says. I'm rather stunned and, to be honest, she doesn't look to flattered by having to recall the memory. "We were in the recording studio and they just couldn't get the right sound for this parrot so they told me to screech at the top of my voice and everyone just went 'that's it, that's perfect', so, yes, very funny, but that is me. I'm the parrot."
She's played other roles in the Bond story, too, with experience in practically every department. "My first job was on The Spy Who Loved Me in 1977," she says. "I was 17 years old, working in the publicity department, writing captions for the film stills and I felt so grown up. I wasn't sure about being in the business but if I was going to start, then my father wanted me to learn all the aspects and I can honestly say that it was the best experience. I've loved the movies ever since that job."
Now she's in charge of everything. There's not a casting decision or location or theme song or line of dialogue that doesn't go through Barbara Broccoli and her desk at Eon Productions in a grand yet unobtrusive mansion just off Hyde Park Corner. Yet for all its global reach and iconic status, Eon remains a family business, just as her father intended it. The lyricist Don Black has written five Bond themes, including Thunderball for Tom Jones, Diamonds Are Forever for Shirley Bassey and The Man With the Golden Gun (I'll let you quiz fans supply the answer on who sang that one). According to Black, it's the sense of family that has always powered the Bond movies.
"I've worked on many, many movies," says the five-time Oscar nominee. "And mostly they're a very isolated experience. Not with Bond – before you even work with them, you're invited in and made to feel part of the family. And once you're in, they never let you go. It's quite extraordinary and most unique. I've known Barbara almost her whole life and I look on her as practically a sister."
The sense of family and loyalty is what Barbara feels she inherited most from her father. "He got success pretty late in life, you know," she tells me. "Cubby was in his late fifties by the time Bond was a hit and he knew luck could swing both ways and when he got it, he just wanted to share it. He was this guy from humble Italian origins and when he hit rich, he was very happy about how lucky he'd gotten. So if he was going to dinner," she gestures with her sweep of the arm, "everyone was coming to dinner. My childhood was basically spent at these huge dinner tables, everyone chatting and digging in."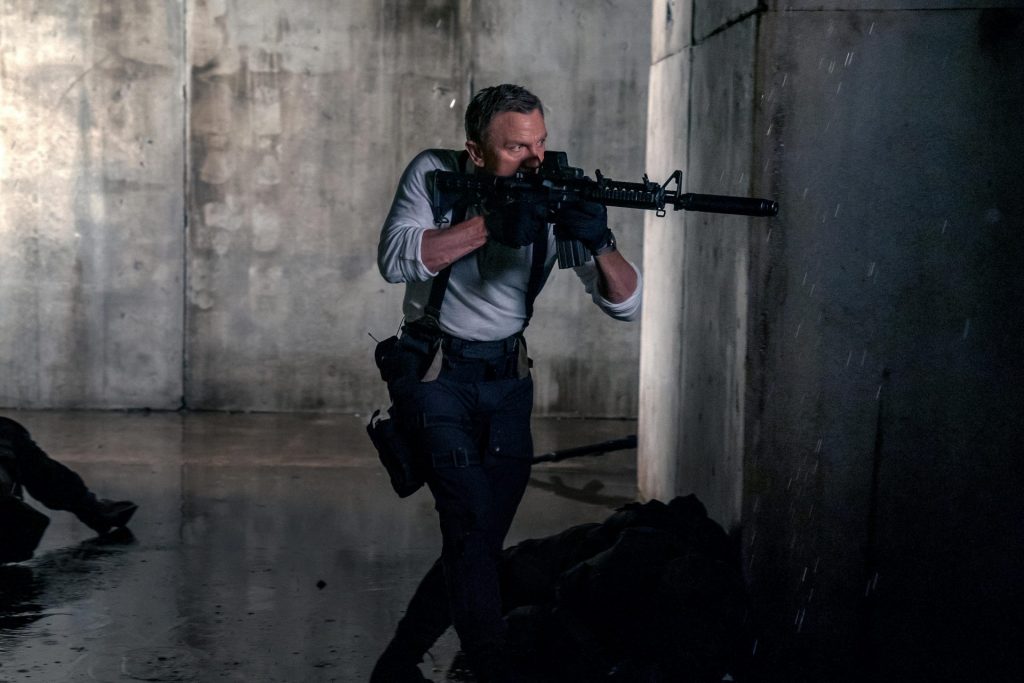 Does she feel a pang of personal loss, then, at the retirement of Craig, the actor on whom she took a big gamble when re-booting Bond in 2005 amid furious reaction from fans who couldn't handle the idea of a blond Bond?
"Oh it's devastating," she says. "The night Daniel did his final shot, I was in pieces. The whole crew was – you know we've been together for 16 years making these five movies, all over the world and we're very close, you know, that family, it's really true. So it's very sad, the end of an era for sure, for Bond and for me, personally."
She does add, however, that the film's much delayed London premiere that heralds the release of the film around the world from midnight on Septemer 30, will also be a celebration. "I think we've achieved a lot with these five Daniel Craig Bond films but his Bond has been very much about themes of service and sacrifice and I feel that now, after all we've been through over the last dreadful 18 months across the world, we need to celebrate not just fictional heroism but real-life heroes, the people who've gotten us through all this with their own sacrifices, the health workers in particular who've done everything to keep us going."
The cancellation of the original release date of No Time To Die in April 2020 was what sent shock waves around the world, before the waves of the Covid-19 pandemic had spread much beyond China, where this film was set to become the biggest film ever at the country's rapidly-growing box office. It is, says Wilson, still expected to achieve that milestone. "We're hearing some almost unbelievable reports about the numbers from China and that's very exciting for us, of course," he admits. "But we're really hoping that Bond will spark the revival in cinema-going all over the world. We know that generations of family go together to see Bond and, yes, we realise how keen everyone is to show the movie and to see it."
But if Bond is to save cinema as well as his usual feat of saving the world, I wonder if, during the long months of waiting for the film to release, they didn't think of altering it, shooting additional scenes or lines of dialogue to reflect any shifts in the world brought about by the pandemic?
"We've watched the movie many times over the past 18 months," admits Barbara. "And it holds up pretty well. We altered a couple of effects shots but that's it, there was nothing to be done. It's a very emotional arc, this film, which feels right for now and it's got all the locations and excitement you want in a Bond movie, we've got the Aston Martin DB5 with so many gadgets, so I think it's a very satisfying Bond experience and totally the culmination of the Daniel Craig-era Bond."
As ever, there is much debate around Bond. I don't have time to question Broccoli about the sale of the Bond property to Amazon and what that might mean for the character's future. Will this film, as all the previous ones have, end with the promise that "James Bond Will Return"?
"You'll have to wait and see," is her reply, as it is invariably to any speculation around Bond, from plot points – does Bond have a baby? – to who will be the next 007 and will he (or she) be black or white or Asian. Are they even looking for a next James Bond?
Rather hopefully, I'm in my evening dress on the Zoom interview (top half, at least) even though it is mid-afternoon and sartorially inappropriate. "You wouldn't believe how often that happens," she laughs. "Seriously, probably once a day every single day, someone pops up in front of me in a bow tie and thinks they've got a chance of being James Bond."
I'm assuming I'm not in the running but nevertheless, I am intrigued by how one even gauges success for a Bond movie. Everyone has their favourite and least favourite film, their favourite Bond, car or gadget or favourite villain (Michael Lonsdale's Drax), song (Nobody Does It Better), Bond chase (the motorbike in Thailand with Michelle Yeoh) or Bond girl (Famke Janssen's Onatopp).
Barbara Broccoli will at least be drawn on some of these, citing Diamonds Are Forever as her song and Matera in Italy as one of her favourite locations. Her choice of favourite Bond one-liner is interesting, going for Judi Dench as M telling Bond: "You're a sexist, misogynist dinosaur, a relic of the Cold War."
I nudge her for a favourite villain and suggest Lotte Lenya's Rosa Krebb in From Russia With Love, with the spikes in her boots. "I mainly wear flats these days," laughs Broccoli. Her half-brother and producing partner Michael G Wilson chimes in again: "There's steel in the toe, though."
And there must be. You don't hold onto your position in the movies as long as Barbara Broccoli and produce giant blockbusters with thousands of cast and crew without some degree of decisiveness and steely determination.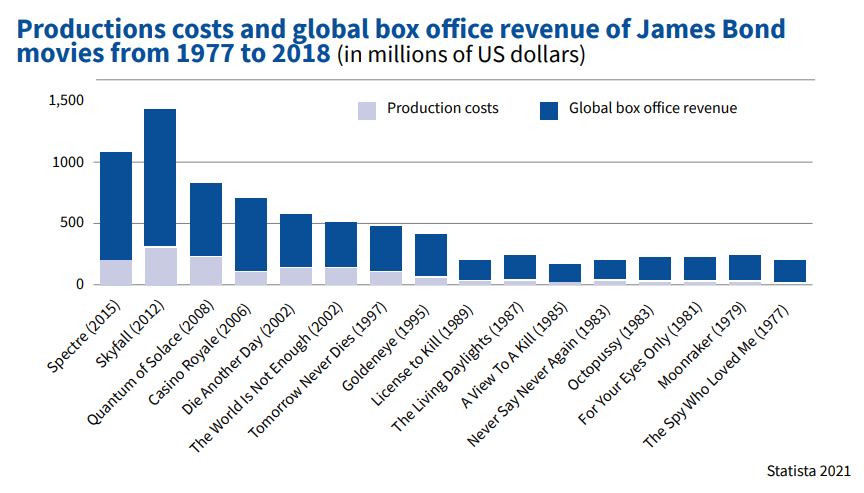 Simon Chinn is an Oscar-winning documentary producer and worked with BB to make the doc Everything or Nothing which told the story of the creation of the Broccoli empire that is Eon Productions.
Says Chinn: "I genuinely have nothing but good things to say about her. Sure, there's a steely underbelly and she's fiercely (and justifiably) protective of the family heirloom, but I always found her warm, charming, and accessible with it.
Unusually so for someone with her power in the business. I'd say she has a rare combination of modesty, empathy, clarity and self-confidence that is actually the thing you need to lead an army into battle and protect and nurture a brand like Bond in the way she has."
Producer Nicky Bentham, whose latest film The Duke stars Jim Broadbent and was directed by the late Roger Michell, was mentored by Barbara Broccoli early in her career and, in 2014, worked with her to produce low-budget British film The Silent Storm, starring Damian Lewis and Andrea Riseborough. "Barbara doesn't do anything by halves and without a lot of heart," Bentham tells me.
"She really cares about the future of our industry. I thought I would gain an insight into her world of producing but in fact, she was so genuinely fascinated by my world, a real ally. At that time, as a female film producer, it was hard to find inspirational role models and frankly a lot of the most successful and well-known producers wore macho, bad behaviour as a badge of honour."
Barbara is vice-president of BAFTA's film sector and is a founding partner in a new, non-fee paying film school for sixth formers, the London Screen Academy.
How does she measure her success as a producer? There's so much riding on this Bond that its performance at box offices around the world will be looked at more keenly than ever, for signs that cinema is back or dead, or that blockbusters are over or that theatrical is finished and we're all watching on our phones. What is she looking for?
"We only have the measure that Cubby taught us," she says. "He would sneak into the back of the cinema and wait in the dark and he'd listen to the audience reaction. If they liked it, he'd be happy.
"So that's still the way – we keep making them for the fans, for the audience. If they like it, that's a success for us."