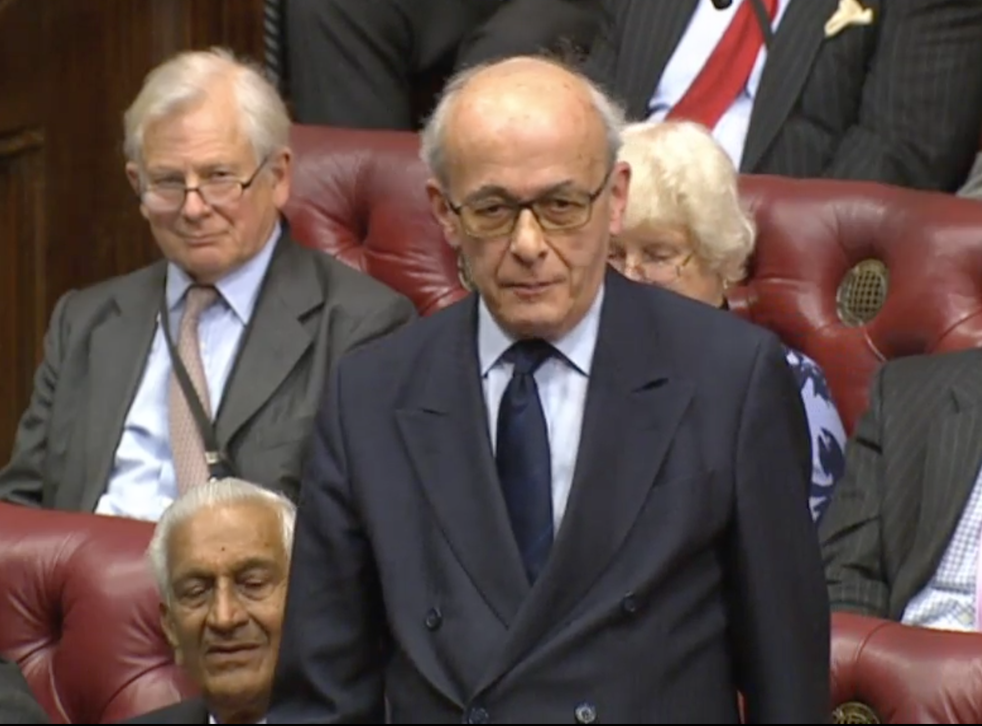 The government has said all the right things about Afghan asylum seekers, but has, as ever, done precious little. Worse, Lord Kerr, the Scottish crossbencher, has highlighted the possibility they could soon be sending as many back to the tender mercies of the Taliban as they're taking.
In an unreported exchange in the Lords, Kerr raised the plight of the 3,200 Afghan asylum seekers already here. "They are stuck in a backlog of asylum cases that's now longer than ever," he said. "Clearly, it is now as impractical to send them back as it would be immoral to do so. Clearly, they need to be given permission to stay. Clearly, their cases should now be approved en bloc."
Sadly, it was not at all clear to the flustered home office minister Baroness Williams, who said that applications would continue to be treated on "a case-by-case basis" – suggesting the government will continue to send Afghans back – and added asylum seekers who "find themselves in Europe should claim asylum in the first safe country that they reach".
A bemused Lord Paddick asked: "Is the minister really saying that, if those Afghans who helped the British forces are unable to fly back to the UK and have to travel by land through EU countries, they will be refused entry to the UK because they travelled through EU countries?"
Wiliams denied this, but the contradictions in what she said speak for themselves. The government continues to make things up as it goes along: it's yet to outline full details of the Afghan citizens' resettlement scheme, confirm when it will begin or how many people will be on it.
Home run
Michael Gove's "friend" appears to have taken onboard my prediction that Liz Truss will succeed Dominic Raab as foreign secretary in the reshuffle.
After three consecutive weeks of being quoted in the Sunday papers saying Gove would make the perfect foreign secretary, the "friend" appears to have, in mid-campaign, executed a handbrake turn.
Poor Tim Shipman, the Sunday Times' political editor who was among those tipping Gove as foreign secretary (at Christmas he'd tipped him as health secretary) mustn't know if he's coming or going. On Sunday, Shipman quoted his favourite anonymous source saying, without so much as a by-your-leave: "Michael is the obvious person to run the home office."
Fran ran
Fran Unsworth did little to lift morale of BBC journalists when she announced she was stepping down as director of news and current affairs.
"She's only 63 and she should have toughed it out," one senior BBC journalist tells me. "She made herself a lame duck by saying she's going in January, and, worse, left the news operation exposed."
Tim Davie, the Tory donor and BBC director-general, publicly lauded Unsworth, below, for embodying BBC values, but was reported to have privately been "delighted" she's leaving. Boris Johnson inevitably wants to see a more "sympathetic" individual replacing Unsworth after the row over the appointment of the fiercely independent Jess Brammar as the BBC's executive news editor.
"Tim won't want to be seen to be too closely involved with choosing Fran's successor, but I've no doubt that behind the scenes he will be pushing hard for someone who'll meet with Johnson's approval," my source adds. "There aren't any strong internal candidates and it would be inconceivable they would recruit anyone from Channel 4, so my guess is it will be an external candidate."
One name sending alarm through BBC newsrooms is that of Sarah Sands, former editor of Today and the Evening Standard, where she was a big Johnson booster.