Monaco, the world's second-smallest country, holds an unreasonable amount of the world's wealth and generates an unreasonable amount of the world's gossip.
If global column inches about Prince Albert of Monaco's marriage were placed end-to-end they would probably exceed the principality's land area of 480 acres (slightly smaller than Hyde Park and Kensington gardens).
What is happening in Prince Albert's marriage, you ask? New readers start here…
Albert's wife, Princess Charlene, 43, has been suffering from a bad throat for eight months. She has been unable to leave her native South Africa to return to her husband, 63, and their six-year-old twins.
Officially, she has undergone several operations for ear, nose and throat infections. She has been forbidden by her doctors to travel. She is expected, finally, to return next month to the tiny principality, surrounded by France and the Mediterranean.
Unofficially, according to "friends" quoted by the French, English and German language "people" press, Charlene and Albert's marriage is close to collapse.
Stéphane Bern, the doyen of French royal watchers, wrote a long article in Paris Match in July, headlined: "Are Charlene and Albert on the verge of separation?"
"It's been an open secret for years that Charlene avoids her royal duties whenever she can," Bern wrote. "If she ever spends a little time in The Rock (Monaco), she does not stay in the Palace but in an apartment over the Monaco chocolate factory."
The Albert-Charlene marriage has been a gift to glossy mags from before it began in 2011. The former South African swimming champion was reported to have made at least three attempts to flee before her wedding ceremony after hearing allegations Albert had a third love child (which is officially denied), in addition to the two which have been officially acknowledged.
The latest rift has come amid fresh reports of Albert facing a paternity suit over an alleged love child born in the early years of their relationship.
Two questions arise. How badly-behaved has Prince Albert been? And, for that matter, how sleazy is Monaco?
There is no easy answer to either question. Albert has somewhat cleaned up the principality since it was described by a French parliamentary investigation in 2000 as a "rogue state that connives in the laundering of drug and mafia money".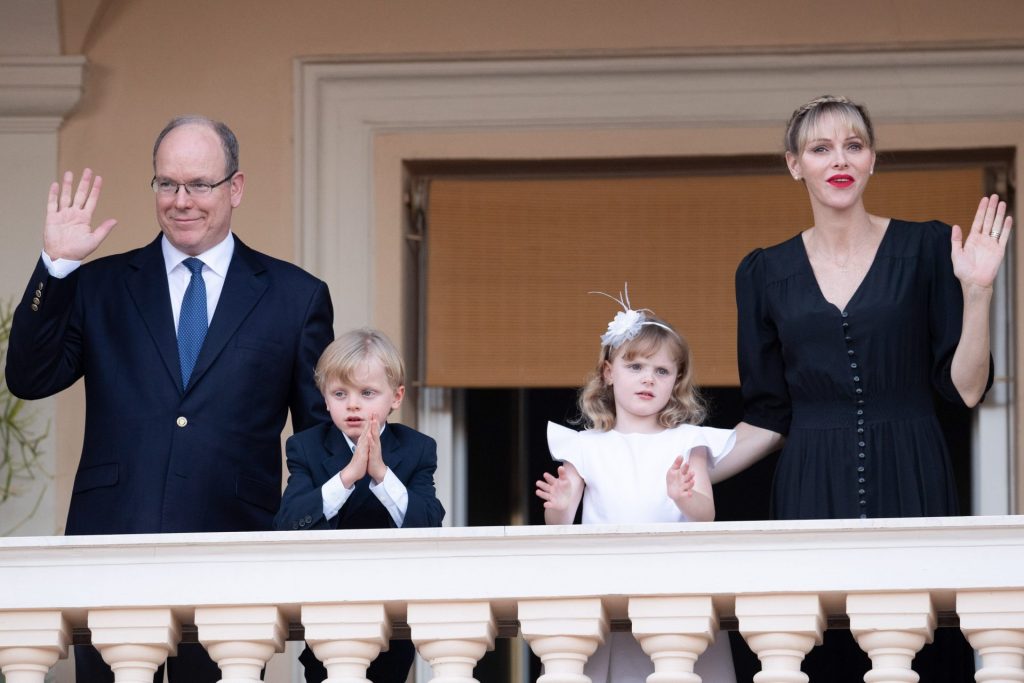 Monaco no longer provides laundry services to terrorist and criminals, according to the EU and OECD.
Tax evasion is another question. The tiny state's income used to come from gambling and tourism. It now lives mostly from secretive banking.
Overall, the principal activity of the principality is hypocrisy.
Hypocrisy 1: A country which denies that it is a tax haven has almost as many companies (6,000) as citizens (8,000). It also has another 20,000 residents or nominal residents , including 2,795 Britons who pay no income tax on their earnings, inside or outside Monaco. The principality has a GDP per capita of £135,000 or 158,000 euros.
Monaco is home to most of the racing divers and tennis players you have ever heard – and a lot of Russians who would rather you did not know their names. There are also 10,000 or so French residents who do have to pay French tax – to their fury.
Hypocrisy 2: A country which has grown rich from offering rich people freedom from the taxes of other states has some of the most repressive state laws outside China. No picnics in the parks; no singing in the streets. Imagine East Germany with Rolls-Royces and sunshine.
Hypocrisy 3: Monaco's prince (and de facto head of government and town mayor) works hard for ecological causes around the world. He also supervises the pouring of tens of thousands of tonnes concrete into the Med to give his postage-stamp state a few extra square metres (and space for more billionaires).
Hypocrisy 4: An ostentatiously Catholic royal family has been celebrated for decades for its sexual escapades. Albert was overshadowed for years by his sisters Caroline and Stephanie. There were even rumours that he was gay – squashed after his father Prince Rainier's death in 2005 when Albert recognised first one and then two children from relationships with an American woman and a Togolese flight attendant.
He married Charlene Wittstock, then 33, in July 2010. There were reports (officially denied) that she had made several attempts to flee before the ceremony – even that she was brought back against her will by French police from Nice airport 20 miles away. She spent most of the ceremony in tears – something that she later ascribed to the "emotion" of the occasion and distress at the media rumours.
Several people who have met Prince Albert say that he is not one man but two. When speaking English, the language of his American film-star mother, Princess Grace (née Kelly), he is confident, likable and friendly. When speaking French (the language of his authoritarian father Prince Rainier) he stutters. He is shrill and bossy.
Just like Rainier, Albert treats Monaco not so much as his kingdom but something between a private estate and a family business. It is not unusual for wealthy tourists in posh Monaco restaurants abruptly to find Prince Albert coming to their table to shake their hands (pre-Covid) like a portly "maitre d".
What next in the Monaco soap opera? Will Charlene come home next month, as promised? Her twin six-year-olds, Prince Jacques and Princess Gabriella, have just started primary school – with their mother 7,800 miles away. They did see her briefly last month (for the first time since January) when they visited her in South Africa with their father.
Albert's mother, Princess Grace, also spent much of her time outside Monaco before her death in a car accident 39 years ago this month. She, it is said, agreed to maintain the outward pretence of her marriage to Rainier to allow the "Catholic family" image and business to continue.
Some things have changed in Monaco in the last four decades. It used to be a haven for the idle rich. It is now a tiny paradise for the rich and energetic. Other things are expected never to change.
It remains to be seen whether Princess Charlene will move back into her flat above the chocolate factory.