In September, Nigel Farage predicted that when furlough came to an end, unemployment would rocket to four million, and added, wearyingly, that this would result in "considerable public anger" about immigration. More than a month on from the scheme being withdrawn completely, that's still to come to pass, but one can understand why Farage, pictured, is displeased.
Newly released accounts for Reform UK – the outfit formerly known as the Brexit Party that he fronts – show it pocketed £67,372 in furlough or Coronavirus Job Retention Scheme grants last year.
The claims were made in the wake of bumper retained earnings in 2020 for the party which were just shy of £1.6million, run-up on £3.2million worth of income. The figures cover the period between March 2020 and December 2020 and show it was receiving an average of £7,485 a month on the furlough scheme, which suggest Reform UK could have received as much as £119,772.
Farage's pay is undisclosed, though the accounts show total management pay rising from £118,070 in 2019 to £172,031 in 2020.
Jet set
The Daily Telegraph, when it originally attempted to side with Owen Paterson, found itself seriously out of step with the Daily Mail and its rage at the greed of the outgoing MP for North Shropshire.
It changed tack soon enough, but a lack of joined-up thinking seems to be a flaw of Boris Johnson's fanzine. After the PM took a private jet from COP26 in Glasgow to attend a dinner hosted by the climate science sceptic Lord Moore, its columnist Allison Pearson decided this was the moment to take a swipe at the environmental hypocrites, railing against the private jets flying the "global elite" in and out of Glasgow.
On North Shropshire, with Labour's refusal to field a single unity candidate against the Tories, it's unsurprising that the excitable talk about either John Bercow or Gina Miller standing is specious. Labour got 22.1% of the vote compared with the Tories' 62.7% last time and miracles don't happen.
Frontrunner
Whether Boris Johnson leads the Tories into the next general election is now by no means certain, but, tellingly, a great many of the party's top brass are keen at least that Sir Keir Starmer remains in place.
I hear of top-secret internal polling conducted by the Tories to ascertain which putative replacement for Starmer would cause them the greatest danger. The frontrunner, by a substantial margin, was Andy Burnham.
The mayor of Greater Manchester says he'd only consider running as Labour leader after 2024, but one wonders if, in all honesty, there will be much left to fight over by then.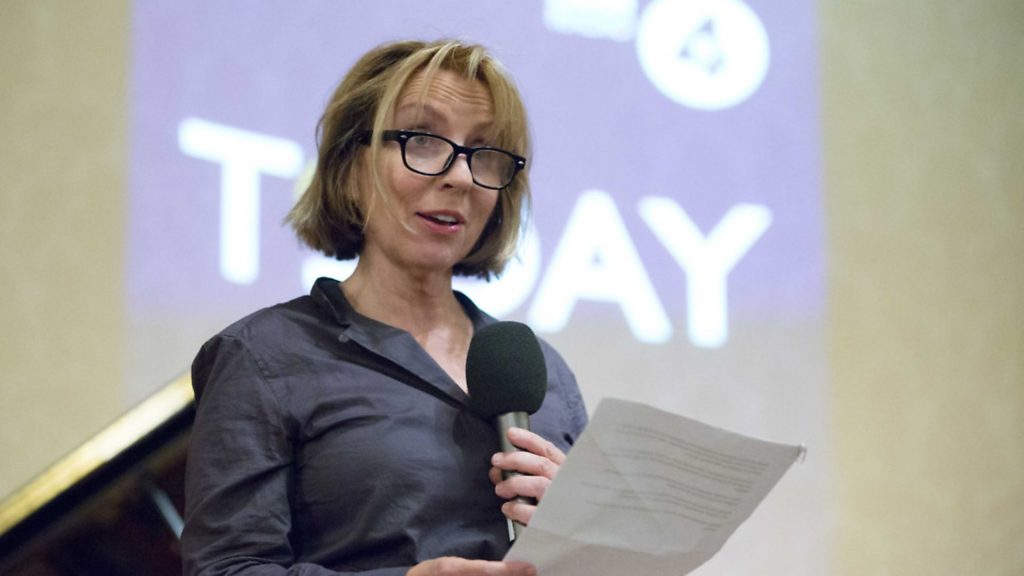 Sands shifts
Sarah Sands gathered movers and shakers in the media industry – including Geordie Greig, editor of the Daily Mail – at the Natural History Museum in London to engage with the climate change activists Greta Thunberg and Vanessa Nakate. Greta made the point that power lies with the people and Vanessa wanted to know whose story the media is telling.
Least said, soonest mended, then, about how Sands, as editor of the Today programme, was found by Ofcom to have breached accuracy rules when she allowed Lord Lawson, the climate change sceptic, free rein on her show.
His denial of the concept of climate change prompted complaints from the Green Party and the prominent scientists Brian Cox and Jim Al-Khalili, who said it was "irresponsible and highly misleading".