A wintry drizzle lends authenticity to the industrial chic of A Coruña's dockside. It's bleak and beautiful, and therefore the perfect setting for an exhibition dedicated to the bleak, beautiful fashion photography of Peter Lindbergh.
A veteran of Vogue, The Face, Vanity Fair and many other internationally renowned magazines, Lindbergh became synonymous with the rise of the supermodels when he shot the now-famous British Vogue cover from January 1990, of Linda Evangelista, Naomi Campbell, Cindy Crawford, Christy Turlington and Tatjana Patitz. Their faces are among those featured in the 161 photographs Lindbergh selected for this exhibition before his death in September 2019 at the age of 74.
First staged at Kunstpalast Düsseldorf in 2020, the show has been transported to the Galician coast by Lindbergh's friend, the Spanish businesswoman Marta Ortega, heir to the Inditex fashion empire founded by her father Amancio Ortega in A Coruña. Its portfolio includes Zara, Massimo Dutti and Pull & Bear.
Lindbergh's black and white photographs find new resonance in Spain's lesser-known western extremities; on a peninsula surrounded by the Atlantic, A Coruña is a city shaped by the sea with exquisite seafood, and the ancient pilgrimage route to Santiago de Compostela among the principal attractions for tourists. Its wild, dramatic scenery offers a sympathetic foil to Lindbergh's distinctive style, which despite its association with the flawless aesthetic of the 1990s supermodels, rejects the heavy retouching so often associated with fashion photography in favour of a narrative-driven naturalism that celebrates idiosyncratic female beauty.
Ortega said: "Peter and Galicia have great similarities: savage nature, natural beauty, the human warmth that makes you feel alive."
---
In contrast to other, better-known regions of Spain, Galicia is distinctly temperate, and is often compared to Cornwall. Like Cornwall, Galicia is popular with artists, notably the British architect David Chipperfield.
Lindbergh visited A Coruña in 2018, its grey bleakness reminding him of the Ruhr region of Germany where he grew up. According to the photographer's son, Benjamin Lindbergh, "Galicia resonates with Peter's penchant for endless coastlines and powerful atmosphere, a land where forces of nature prevail. A Coruña perfectly illustrates his obsession for industrial environments, rooted in his childhood spent in Duisburg, Germany."
Ortega's decision to bring the show to A Coruña is an act of friendship, but also a show of loyalty to her home city, along with a good dose of business nous. Inditex employs more than 5,000 people in A Coruña, where in 1975 Marta's father opened the first branch of Zara.
The city has given the company its edge, she says: "Perhaps it gives us a different perspective, instead of being in the thick of it elsewhere," she told the Wall Street Journal.
At a time when corporate sponsorship of the arts and cultural institutions has been seriously tainted in the last few years, most spectacularly in the case of the Sackler family, which stands accused of profiting from highly addictive opioids and has seen its name removed from buildings at the Louvre and the Serpentine Gallery as a result, Ortega's intervention strikes a more positive tone.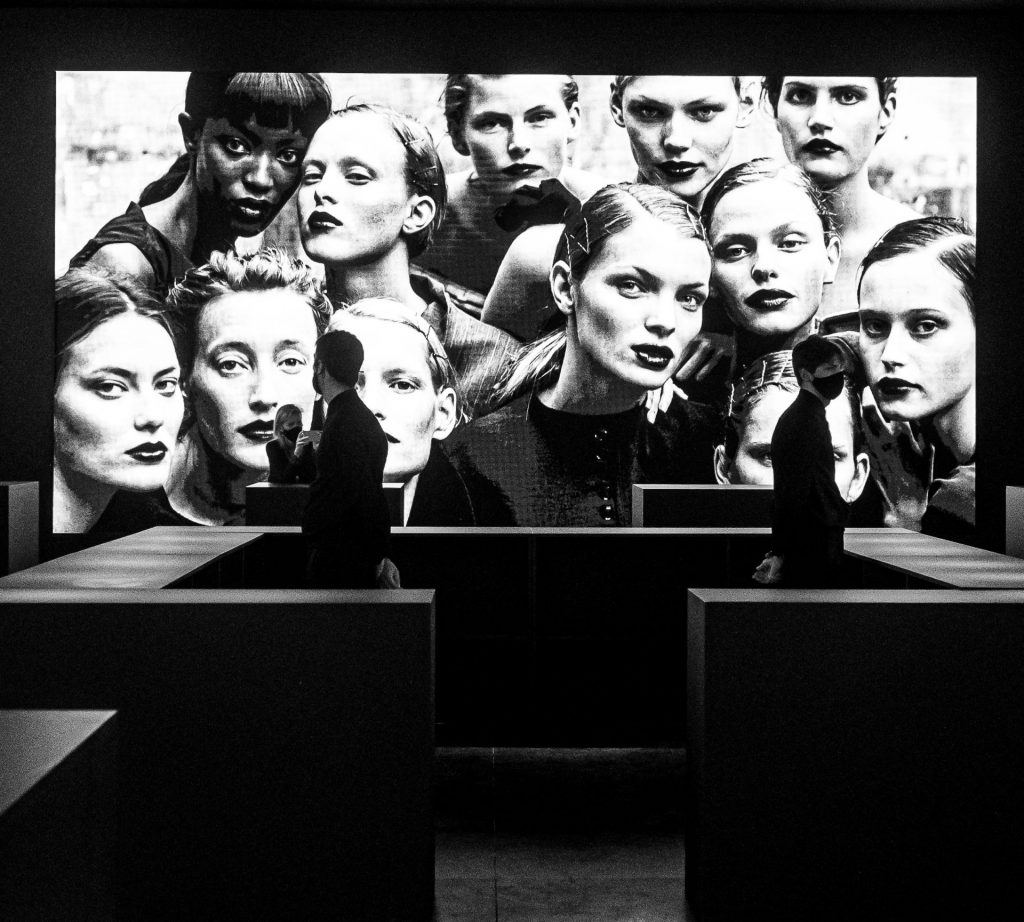 A Coruña is a picturesque city jutting out into the Atlantic, its Tower of Hercules, the world's oldest working lighthouse, a constant reminder of the
surrounding sea. It was here that pilgrims travelling from overseas arrived in Spain on their way to Santiago de Compostela, which is 75km further south. In the 14th and 15th centuries, A Coruña became known as the starting point of the English Way, because of the large numbers of English pilgrims arriving here to walk the final leg of the route to Santiago.
Narrow, medieval streets open out onto tree-lined squares, and grand, gallery-fronted houses, many glazed with beautiful art nouveau designs run along the harbour. The city has a number of museums including the Museum of Fine Arts which holds works by Murillo, Tintoretto and Goya,
but it was soon clear that no venue suitable for the Lindbergh exhibition existed.
Enlisting local architect Elsa Urquijo, already on the books as the designer of Zara's flagship stores, Ortega set about converting a disused concrete silo and a neighbouring warehouse to house the show, in what may be the first step in a more extensive redevelopment of A Coruña's dockside. Finding the site and securing the necessary permissions took time, and the conversion happened in a month, the concrete floor drying only just in time for the show's installation. So chic that even the lavatories are painted black, the dockside venue for Untold Stories doubles as a precise, if understated mission statement for the Zara brand.
It seems likely that it will continue to be used as an exhibition space once the Lindbergh show has closed, in an effort to support and enrich the cultural life of the region, and Ortega may come to emulate another heir in a port town.
In 1978, Sir Roger de Haan, whose father founded the Folkestone-based Saga group best known for holidays for the over-50s, created a charitable trust that has since supported many arts projects in east Kent. These include the Turner Contemporary at Margate, and the Folkestone Triennial, for which it provides core funding. The aim is simple: to improve and enhance the lives of local people.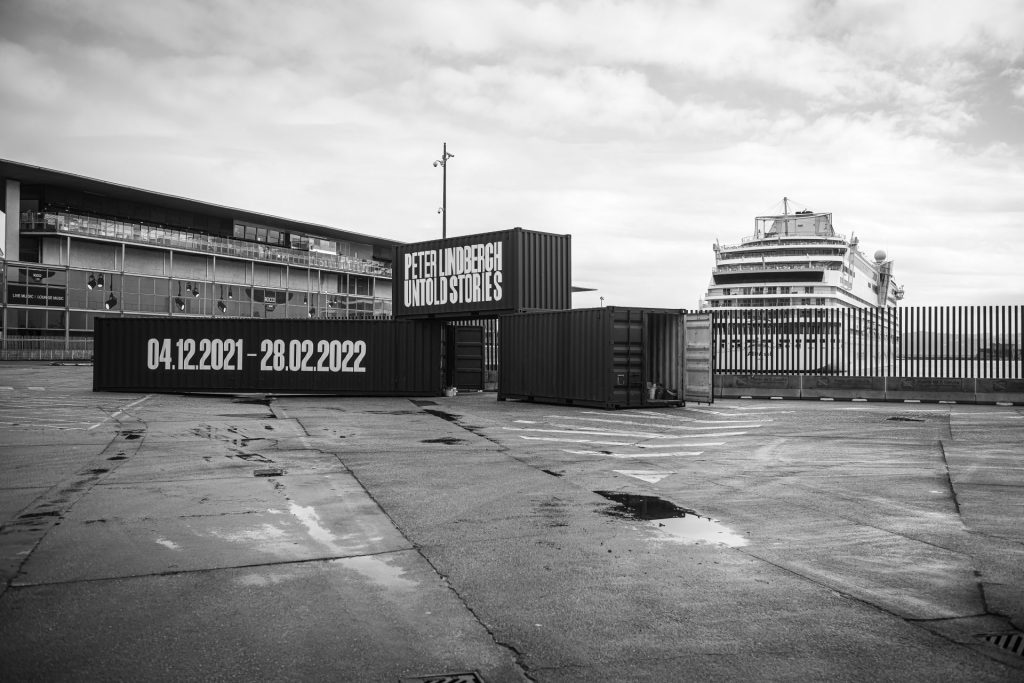 Before that, though, there is the day job. Just days before the opening of
Untold Stories, it was announced that Ortega would be taking over as chair of Inditex in April 2022. It was a decision that sparked some controversy in the financial markets, and Inditex shares dropped 6%, in what El Pais reported as "a sign of fear over the departure of Pablo Isla", the group's serving chairperson. Still, her promotion pays tribute to Ortega's positive influence on Zara, where she has worked for 15 years, starting as a sales assistant at the King's Road branch in Chelsea.
In an interview last August, Ortega told the Wall Street Journal, "I think it's important to build bridges between high fashion and high street, between the past and the present, between technology and fashion, between art and functionality". Photography is a cornerstone of the process, of course, and in order to inject the brand with the verve and luxe of haute couture, Ortega has brought in star photographers including Stephen Meisel, Mario Sorrenti and Zoë Ghertner to shoot campaigns featuring top models like Edita Vilkeviciute and Mona Tougaard, for upscale, magazine-style stories on the website and across social media.
Ortega developed a special relationship with Peter Lindbergh, who photographed her wedding to Carlos Torretta in 2018. His continued influence can be seen in current Zara campaigns, and more broadly across fashion photography, though his acceptance of women as they are, is still unusual. Fashion is very often absent from his pictures, with the stories he creates through striking portraits and engaging settings by far the most important elements in his photographs. The photographer Nick Knight has said: "They are pictures of our freedom to play, to dance, to love and to be individual. That in itself is a revolutionary statement."
---
This sense of freedom comes across in Peter Lindbergh: Untold Stories, a book first published to coincide with the Dusseldorf exhibition and reissued in a special slipcased edition, along with Raw Beauty, a new publication by curator Michael Benson, the founding director of Photo London. Together,
the books give a detailed overview of Lindbergh's work and influence. Based on Benson's interviews with subjects including Kate Moss, the gallerist Larry Gagosian and the architect David Chipperfield, Raw Beauty gives a strong sense of the affection with which Lindbergh is viewed by those who have worked with him.
"Peter really knew how to shoot a woman," says Penelope Cruz. "Just look at the images. Everything is clear. You can see the skin. You can see the eyes. You can almost peer into the soul of the person he is shooting. There is
nothing fake and that is what he wanted in his pictures."
Naomi Campbell describes the experience of working with Lindbergh in similarly revelatory terms: "So, there I am in Deauville. Seventeen years old. Naked. A string of bracelets running up my arms. It's freezing. The rain never stops. But I'm loving every minute. Because it's Peter and I know he's got my back… I felt that every time we worked together."
It is this special quality, says Ortega, that makes her confident that the exhibition will resonate far beyond its local area, bringing people to the city in which her family made its fortune.
She said, "I want each Coruñés, each Galician, each Spaniard, and everyone who travels the world and arrives in this wonderful land, to freely enjoy and appreciate this exquisite exhibition that Peter prepared to the last detail."
Peter Lindbergh: Untold Stories, Muelle de la Batería, A Coruña, Galicia until 28 February