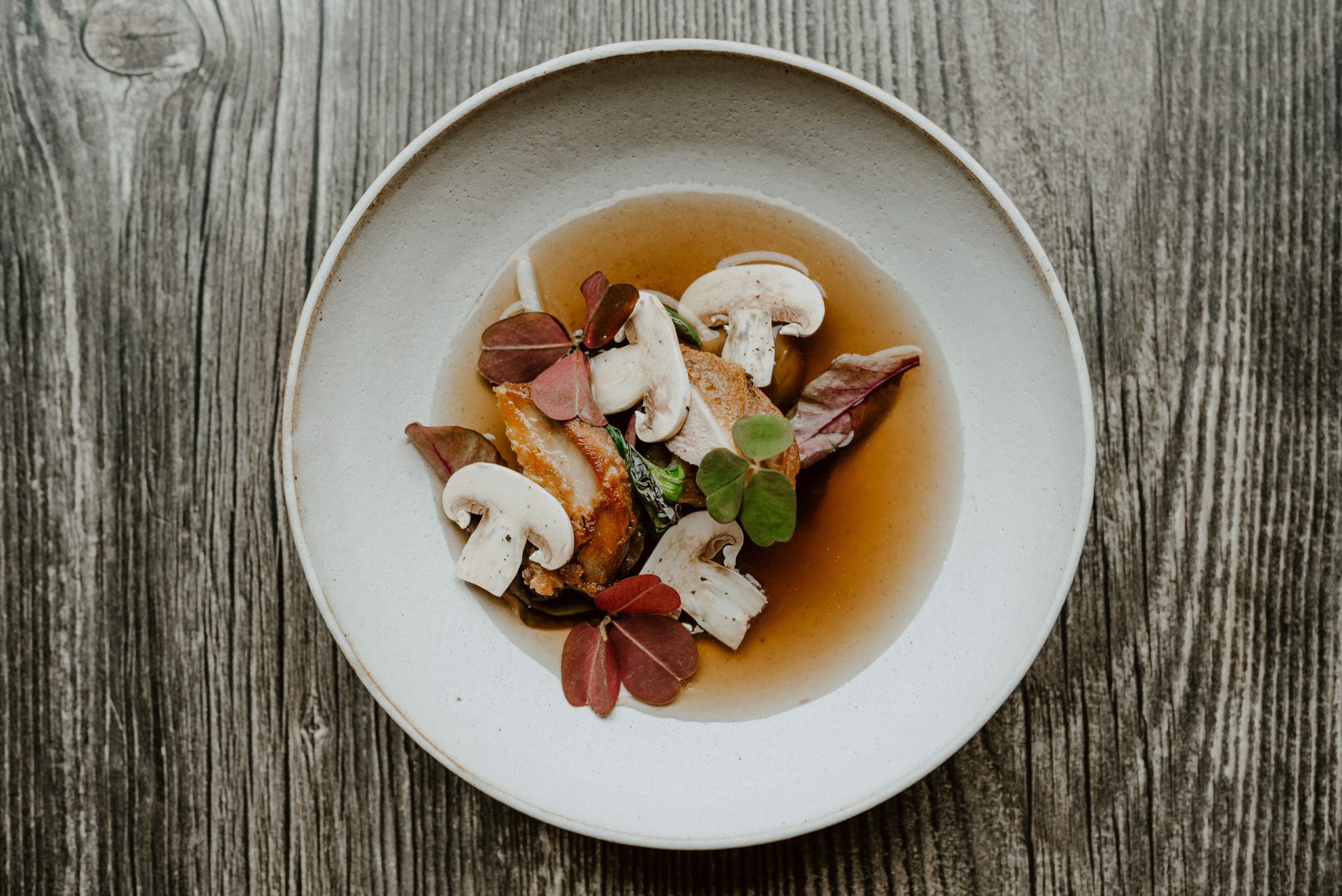 North of the border, Roberta Hall-McCarron has been charming diners. After a time running a Cambridge pub, she returned to her hometown of Edinburgh in 2018 to open The Little Chartroom, an 18-seat bistro that draws inspiration from the "wilds and waters of the Scottish landscape".
These might be the typical words of a modern, forward-thinking chef today, but in Hall McCarron's case they appear less frippery than intent. Her championing of Scottish produce and flame-based cookery has earned her fans.
Earlier this year she won the fish course on this year's series of Great British Menu, with her take on a traditional Cullen skink. Last week, food critic Tim Hayward wrote in the Financial Times that he found her food "pyrotechnic". Hall McCarron's mackerel with gooseberries dish was described as a "masterpiece of creative thinking" and she was praised for "the subtlety, the cleverness, the profound feeling for ingredients". Hayward is not known for being bombastic.
I don't suppose any of us will be able to replicate any of her cooking true to form, then. Not just capturing flavours but really expressing them. Still, everyone likes a challenge, and quail is another sustainable ingredient underused here in the UK. Here's her BBQ quail with mushroom broth, onions and wild leeks. As well as your kitchen, you might well find it on the menu at The Little Chartoom 2.0, as the chef is relocating to a larger premises in Edinburgh later this month.
Ingredients:
Button mushrooms, 1,000g
Water, 1,000ml
Dried shiitake, 10g
Thyme, 10g
Vinegar, 12g
Salt, 12g
Brown onions, 10
Butter, 50g
Salt, to taste
Quail breast, 8
Wild leeks, 8
Sorrel, 1 packet
Method:
Mushroom broth
Keep 6 or 7 mushrooms back for garnish.
Thinly slice the mushrooms.
Place in a deep tray, cover with the water, vinegar and salt.
Cover the tray with tin foil, place in the oven for 2 hours at 160 degrees C. Remove from the oven and pass through a fine sieve.
Add the shiitake mushrooms and thyme, infuse for 10 minutes.
Pass through a fine sieve and season to taste.
Onion puree
Thinly slice the onions, melt the butter and sweat down.
Add salt.
Allow to slightly catch and caramelise, cook until the onions are soft. Blend to a smooth puree and pass through a sieve.
Quail
Ask your butcher for the quail to be de-boned but with the skin left on. Season with salt on both sides and skewer length ways.
Place over the barbecue (or alternatively you can pan-fry) and cook for 3 minutes on each side on the barbecue or 2 minutes on each side in the pan, ensure the skin is crispy. Allow to rest for 3 minutes.

To serve
Warm the onion puree, and place a few small dots in a bowl.
Season and wilt the leek on the barbecue or in a pan.
Carve the quail into 2 pieces and place in the bowl.
Thinly slice the mushrooms, season lightly with olive oil, sea salt and ground pepper.
Place around the quail randomly in the bowl, add the leek and a few sprigs of sorrel.
Heat the mushroom broth in a pan and pour into the bowl.