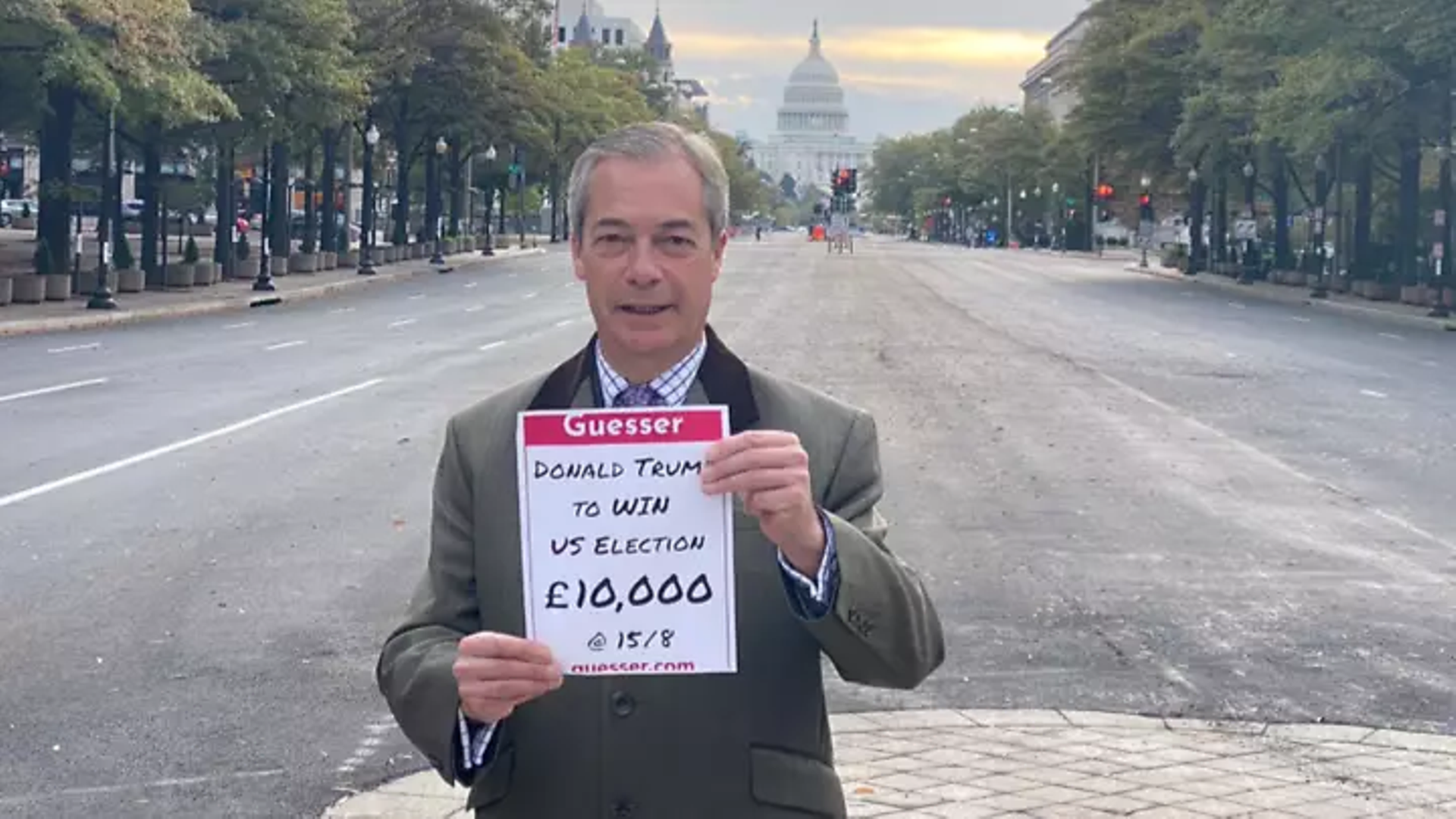 Farage said he had backed Brexit back in 2016 at 3/1 and 4/1 and that betting on Trump to win the presidency the same year at 5/2 made it his best ever betting year.
"So I'm going to have a punt," he said. "I'm going to the other side of Michael Cohen. I'm going to have ten grand on Donald Trump to win next Tuesday."
After the result, he complained on Twitter: "Four years ago when Trump won, broadcasters showed scenes of people in shock and crying. Today, a Biden declaration shows coverage that would make you think Jesus had returned."
His sour tweet received hundreds of responses.
"You lost, get over it!" wrote one.
MORE: Nigel Farage mocked after claiming US voter fraud isn't evidence yet because 'it's so new'
"Nige mate, you were once beaten in an election by a person dressed as a dolphin," said Freddie Bailey.
"Not feeling the love, Nige?" asked Hallie Rubenhold.
"You lost your £10K bet," pointed out John Crace. "Your new party is already dead in the water. Your so-called mate never gave a fuck about you anyway. Get over it!"
"If Jesus did literally return you'd be on the news within minutes condemning him as a socialist and calling for him to be deported," quipped Dean Burnett.
"The Poundland Powell is really hurting today," tweeted Aidan Moffat. "I shouldn't enjoy it so much, but I do."
"Ever get the feeling you're on the wrong side of history?" asked Ben Willis.
Greg Herriett meanwhile commented: "Not Jesus returning, The Devil leaving."
Most popular