The 10.43 from Birmingham New Street was cancelled last week. This week it's a black comedian from Ohio, but Prince Andrew is still a free man eating cakes at Windsor.
As far as I know I haven't been cancelled, ISIS haven't been in touch, so I think I'm OK.
Along with queuing and tutting, being offended is a new British national pastime. Some people are offended and they don't know why. Some people are offended on other people's behalf. Some people are offended because other people are not offended enough and some people are offended because they just want someone to write to.
Does anyone really have the right to be offended for someone else? That's like going to A & E because your neighbour fell off a ladder.
As a comedian, it is my right to offend you, and it is your right to be offended. On stage I say what I want without ever considering what my audience might think. If I ever started to second-guess them, I would never do a true piece of work and they would stop coming to see me.
The best thing about stand up comedy is that you can say whatever you want. That's the point of it. You may not like what is being said, but you don't have to listen. You can walk out, ignore it, or just not buy a ticket for it in the first place.
Offence is the first stage in the death of comedy, fear is the second and getting cancelled is the third.
I was in New York last week doing shows, when I heard a group of comedians at a famous comedy club talking about Dave Chappelle. One of them said, " He's been cancelled because of his trans material".
I immediately bought a ticket to see him at The Hammersmith Apollo. It was sold out. If 5,000 people turn up to see you, surely you are above cancellation? But on stage he said, his new film had been dropped by all film festivals, and the only person who had not cancelled him yet was Ted Sarandos co-CEO of Netflix.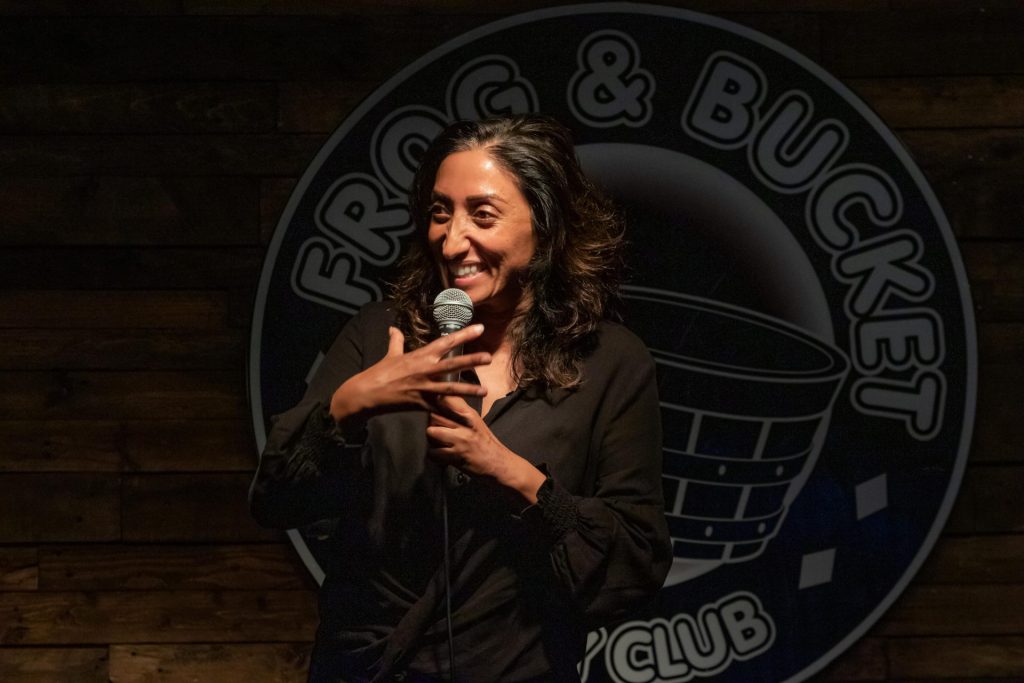 Dave Chappelle is the biggest comedian in the world in terms of fame and money. He has a history of being extremely funny whilst at the same time talking about subjects such as race, paedophilia, and sexual assault. He has also talked about women, Asians and people in the LGBTQI community whilst being none of those things himself.
Usually the rule is that you can only joke about being black, if you are black, only joke about being Muslim if you are Muslim etc. He goes outside that and presents a social commentary, on things that he is not and hasn't experienced from a black man's point of view. He is operating at the very highest level of stand up comedy like Richard Pryor, and George Carlin before him.
Simply because of his history and contribution to comedy he has earned the right to do trans material, because there are a lot of people who love and watch comedy that want to hear what Dave Chappelle has to say on this issue.
Everyone has the right to have their voice heard, including him. All of us, men, women, trans people, disabled people, Muslims, Jews, are fighting for the same thing and cancelling one person's voice doesn't make another person's voice more valid.
I have a routine in my new show about swimming in Hampstead ladies' pond, when a person turns up in a women's swimming costume, has male parts, they say they identify as a woman and want to swim in there.
It is my experience of being there. I did the piece on tour a few weeks ago. The venue received a written complaint from a gay man who is not trans, but was offended on behalf of his trans partner. I thought twice about ever doing that piece again.
Comedians are in the business of making people laugh. We want people to be happy and have a good time. I don't believe any comedian stands on stage with the intention of causing hurt and ruining someone's life. We're not the prime minister.
And intention is everything. If you plan and intend to shoot someone, that is different from shooting someone accidentally on a film set. The level of regret and remorse is different.
Cancelling people who have vastly contributed and changed the world by reaching the top of their craft people like JK Rowling, and Dave Chappelle will be the death of art, evolution and contribution and more importantly the backbone of British culture, our sense of humour.
Soon we will be left with a mass of humourless millennials, marching the streets with almond green lattes protesting on behalf of people they've never even met, offended by black cabbages, no books on wizards and no sound of laughter. If I'm not dead by then I'll probably be on the 10.43 from Birmingham New Street.